Car Rental Liege, Belgium
When you have a rental car in Liege, Belgium, you can explore all of the greatness that is found within the city. Although you can use the train or bus service that is available, these options usually cause more headache than what they are worth. Your rental car, however, ensures that you are able to enjoy your time to the fullest, without that same hassle. Liege is the third largest city in Belgium, and one of great ambiance and vibrancy that caters to the tastes of a large crowd of people. Liege combines Renaissance and medieval charms into its city, with a plethora of great architecture and history to enjoy. There are approximately 749,100 people who call the city home. Liege, Belgium is located 56 miles from Brussels and 63 miles from Cologne.

With numerous convenient pick-up locations around Liege, such as the Guillemin's Railway Station, collecting a rental car in Liege has never been easier.
Discover Belgium with a Liege Car Rental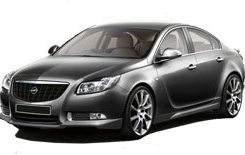 Your car rental in Liege, Belgium ensures that you do not miss out on any of the attractions offered in the city. No matter your interests, there is something for you to enjoy. Take a look at some of the city's most popular attractions. Plan to visit the Opera Royal de Wallonie, the 1967 opera building that serves as one of three in Belgium. The amazing building is a site in itself and inside, the ambiance is absolutely unbelievable. Also ensure that you make a stop at the Musee Tchantches, a museum that is filled with many fabulous finds, including many cultural pieces. You will want to visit the many religious sites that exist in Liege, including Cathedral de Liege, Eglise St Jacques and the Eglise St. Barthelemy Church.

Liege has a great zoo that is perfect for a day out with children. The zoo, the Aquarium et Musee de Zoologie, has a beautiful garden and many fish and other aquatic creatures for visitors to enjoy. Many shops and markets line the streets of Liege. Stop by these shops and markets to pick up Belgium specialties, including items that you can take back home with you. For dining, Punto e Pasta is a great Italian restaurant, and Les Sabots d'Helene is a can't miss steakhouse. You will enjoy the food and the experience at either of these restaurants.

Turn to Auto Europe for your Rental Car in Liege, Belgium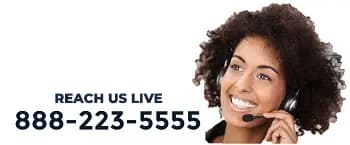 Auto Europe makes it easy to book a rental car in Liege, Belgium for your holiday. No matter what type of car or your length of stay, Auto Europe has a vehicle to cater to your needs. You will love the professional services and the low cost rentals available. If you plan to stay for a while, inquire of a long term car rental. If you want to make an impression, reserve a luxury car rental. Auto Europe is available 24 hours per day for booking. You can speak to a helpful agent by dialing 1-888-223-5555. You will not be disappointed with the impeccable services that Auto Europe offers. Do not miss out on the chance to book with the best.