Belgium Car Rental: Driving Overview
General Information
A car rental from Auto Europe in Belgium will allow you to truly experience all of the wonderful things this country has to offer! Antwerp, Brugge and Brussels are all at your fingertips with the convenience of your Auto Europe car rental! Before you start your driving tour of Belgium please take a moment to read the important information below pertaining to renting and driving a vehicle in Belgium.
Requirements
In order to rent a vehicle in Belgium through Auto Europe you are required to be at least a minimum of 21 years old. Minimum age requirements can change depending on the vehicle category you are intending to rent and the car rental supplier. If you are 21 to 24 years old most of the car rental suppliers that we work with will require you to pay a young driver surcharge that can range from $11.70 CAD per day up to $24 CAD per day. You must also have had your drivers' license for at least 1 year and it should be in the Roman alphabet, if it is not in the Roman alphabet it must be accompanied by an international driver's permit. Any child between the ages of 3 and 12 must be secured in a car seat or using a safety belt (whichever is most appropriate to their size) at all times and are permitted in the front and back seats of the vehicle. All children under the age of 3 years must be in a car seat at all times and secured in the back seat of the vehicle.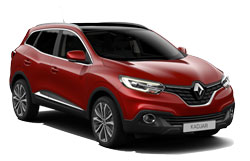 Speed Limits
The following speed limits apply in Belgium: city 50 km/h, major roads 90km/h and 120km/h on highways. Speed limits are heavily enforced and on the spot fines could result if you do not obey them.
Rules of the Road
In Belgium vehicles are required to travel on the right hand side of the road and all traffic the approaches from the right has priority. The use of cruise control on the highway is forbidden and moving trams always have the right of way.
Gas & Diesel
In Belgium the approximate cost for a gallon of unleaded gas is $7.26 CAD with diesel costing a little bit less at $6.02 CAD per gallon. Many gas stations in Belgium are open between the hours of 8am and 8pm with highway stations staying open 24 hours.
Tolls
In Belgium you will be required to pay tolls on various mountain roadways and the Liefenhoeks tunnel in Antwerp.
Parking
Most cities in Belgium practice blue zone parking. Parking is permitted in a blue zone only if a parking disc is displayed on the vehicles dashboard. Discs are available at police stations, tobacco shops and gas stations.
Insurance Information
General Information
Insurance requirements for vehicle rentals often change from country to country and because of this is why Auto Europe highly recommends learning as much as possible about what insurances are required in the country you are visiting before you travel. Below you will find in detail what is insurance is required for rentals commencing in Belgium and what other options are available to you. However please remember the insurance guidelines of where you pick up your car rental will be in effect for the entire duration and specific details regarding the insurance on your car rental will print the terms and conditions area of your rental voucher.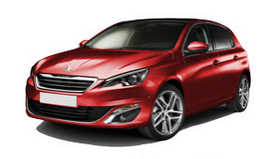 Required Coverage
Third party liability and fire insurance are required on all rentals taking place in Belgium and are included on all of Auto Europe's basic rental rates. Third party liability will provide coverage to people and property that are outside of the rental vehicle that may incur damage because of the rental vehicle. The amount of coverage can range from $1 million euros up to an unlimited amount depending on the supplier. Fire insurance will provide coverage of the rental vehicle in the event it is damaged due to a fire of any kind and will usually cover an unlimited amount.
Optional Coverage
There are a few optional forms of insurance coverage available to rentals commencing in Belgium. Collision damage waiver (CDW) and theft protection are optional and will be included in our inclusive rental rates in Belgium at an advanced purchase discount. CDW is available for purchase locally for about $45-$75 CAD per day depending on the rental supplier and the vehicle category you are renting. Theft is also available locally and most always has be purchase in conjunction with CDW; the cost for theft can range from $9 to $20 CAD per day and again is also dependant on the vehicle category and local rental supplier.
Rental Restrictions
General Information
Auto Europe would like to make sure that you are fully aware of any restrictions that may apply to your car rental. If you are intending to rent a luxury vehicle, large van or automatic there may be travel restrictions due to insurance regulations on those particular categories. Due to our excellent relationship with our car rental suppliers has allowed for us to create a special program that will allow travel into Eastern European countries. Additional surcharges may apply for rentals being taken into Eastern Europe and not all vehicle categories may be permitted. At this time we would like to ask for you to take a moment and make sure the vehicle you intend to rent will be suitable for your travel needs.
Restricted Countries
The following list of countries cannot be traveled into without advanced approval and notice to Auto Europe: Africa (Morocco, Tunisia, Algeria etc) Albania, Bosnia, Belarus, Bulgaria, Czech Republic, Croatia, Estonia, Greece, Hungary, Latvia, Lithuania, Macedonia, Moldova, Montenegro, Poland, Romania, Russia, Serbia, Slovenia, Slovakia, Turkey and the Ukraine.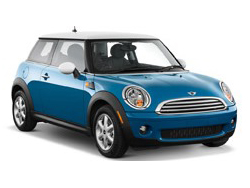 Note: If you have plans to travel into any of the countries above please advise Auto Europe as travel into most of these countries can possibly be arrange with advanced notice. Additional surcharges may apply to some rentals being taken into Eastern Europe.
One-Way Rentals
International one-ways are available through Auto Europe and will incur additional surcharges. Domestic one-was are also offered and are generally free of charge. Minimum rental lengths may apply and not all vehicles are allowed on one-ways.