Avis Car Classes: Our Avis Car Rental Fleet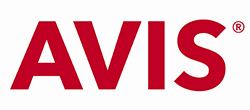 Auto Europe offers the best deals on any rental car available from Avis, and to help you choose the right vehicle for your travels, we've put together this short guide to all the Avis car classes available in our rental car fleet. Scroll down the page and read the short description of the most popular car classes in the Avis fleet, and when you're ready, search in your preferred destination to find the car that best suits your needs.
Learn more about our other trusted car rental partners by following the link. You can also learn more about additional Avis policies and services by following the link.
Use the numbers below to have any rental question answered by award winning customer support teams. You can also make any necessary edits to your Avis rental car through Auto Europe by clicking on the link. Contact us today for the best savings!
---
Avis Economy VS Compact Cars
At first glance it may not look like there is much different between an economy car and a compact vehicle, but there is a bit of a subtle difference. An economy car is a small, low cost rental that is designed for city driving or short term travel in mind. Economy vehicles usually consist of small 2-door hatch backs with little trunk space. On the other hand, a Compact car is also smaller and fuel efficient, but with more trunk space for luggage and can comfortably seat more people than a an economy.
Avis 4 Wheel Drive Rentals
Avis Offers a range of vehicles that includes 4 wheel drive SUVs and related vehicles. The price and availability of these vehicles are subject to location, time of year and popularity. Be sure to specify that you wish to rent a vehicle that is equipped with 4 wheel drive during the booking process.
Avis Car Rental Fleet
As one of Auto Europe's trusted rental suppliers, their fleet of rental cars is available to customers who wish to save a bit more by choosing to rent with Auto Europe. To learn more about the fleet available by country, please follow the link.
Avis Car Types Available to Rent
Avis has a large selection of car classes and sizes for customers to choose from. These classes of vehicles consist of Mini, Economy, Compact, Midsize, Family Size, Luxury/Sport, Vans and more. Follow the link to learn more about the different rental car classes offered by Avis and Auto Europe. Below you will find a more in depth look into the different car classes Avis has for rent.
---
Avis Economy Car Rental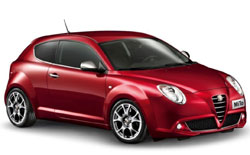 Your Avis economy car rental will help you save big with everything from low overall rates to astonishing fuel efficiency. Perfect for solo travel or getting around with 1-2 passengers and light luggage, these fun-to-drive vehicles are a perfect solution to crowded public transportation hubs and expensive cab fares.
Popular Avis Economy Rental Car Models: Opel Corsa, Fiat Panda, Lancia Y, Fiat Punto, Vauxhall Corsa, Hyundai i30, and many more.
Avis Compact Car Rental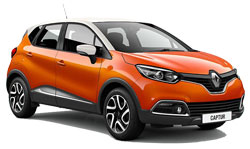 If you want the freedom of having your own vehicle on your next trip without breaking the bank, an Avis compact car rental will serve you well. These agile cars are an ideal fit for 1 or 2 people with suitcases, and will provide you with the most convenient transportation option available, whether you want to drive around town or get out to undiscovered destinations in the countryside.
Popular Avis Compact Rental Car Models: VW Golf, Ford Focus, Audi A3, Renault Megane, Peugeot 308, Vauxhall Astra, and many more
Avis Mid-Size Car Rental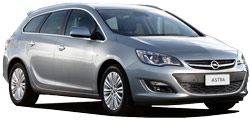 Opting for an Avis mid-size car rental will give you the opportunity to travel in comfort and style, wherever you choose to go. Ideal for small families or those just looking for some extra leg room, Avis offers a wide range of reliable models. Choose from 4-door sedans, wagons, and more to find an option that's perfect for your itinerary and travel plans.
Popular Avis Mid-Size Rental Car Models: VW Passat, Mercedes B Class, Opel Insignia, Skoda Octavia, Renault Scenic, Peugeot 3008, and many more.
Avis Full-Size Car Rental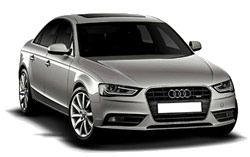 When you want tried-and-true comfort and plenty of room for luggage, an Avis full-size car rental is the way to go. With ample interior space for passengers and the benefit of a separate trunk for securing your belongings, you're sure to find an option that'll make even the longest drives a pleasure.
Popular Avis Full-Size Rental Car Models: BMW 3-Series, Audi A4, Volvo S60, and many more.
Avis Luxury Car Rental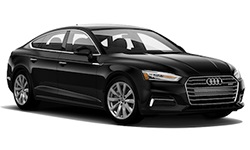 Treat yourself to the ultimate in travel transportation with an Avis luxury car rental. With a wide range of high-end models, featuring cars from brands like Mercedes, Porsche, BMW, Audi, and more, you'll be cruising in style with any of Avis' premium line of rental cars.
Popular Avis Luxury Car Rental Models: Audi A8, BMW 5-Series, Porsche 911, BMW Z4, and many more.
Avis SUV Rental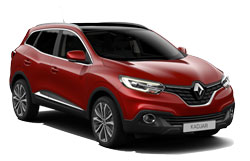 When inclement weather or the possibility of rough terrain is on the agenda, choose an Avis SUV rental to get you there in total safety and comfort. With available 4x4 options among many other great makes and models, you'll be pleased with any of these highly versatile vehicles.
Popular Avis SUV Rental Models: Nissan Qashqai, Volvo XC60, Ford Kuga, Mercedes ML, Porsche Cayenne, and many more.
Avis Van Rental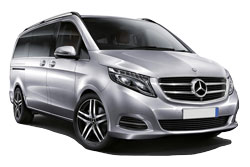 Why sacrifice comfort and convenience, or have to travel with your family in separate vehicles, when you can book an Avis van rental instead? Take your pick from a range of spacious options, including everything from 7-passenger minivans to 9-passenger people carriers, and grant yourself and your family the ability to travel together.
Popular Avis Van Rental Models: VW Touran, Opel Zafira, Mercedes Vito, Citroen Grand Picasso, Seat Alhambra, Fiat Scudo, Renault Traffic, and more.
---
Avis Car Rental Frequently Asked Questions
What does 4DR Mean When Renting a Car from Avis?
4DR means 4 doors are on the vehicle, which indicates there is one door for the driver, one for the passenger in the front seat, 2 doors for passengers to access the back seat of the car and a trunk. 5DR or 5 doors is in reference to a hatchback, or wagon as the fifth door opens out of the back, instead of having a trunk.
Does Avis Rent Car Seats?
Yes, Avis does have car seats for rent. Depending on your rental's country Avis will have the option to rent child seats, booster seats and in some cases infant seats. read more about extra rental equipment and accessories available to rent. You can also add child seats and other accessories to your rental during the booking process online with Auto Europe. This should cut down on the price compared to waiting until at the rental counter.
Does Avis Rent SUVs
Yes. SUVs are one of the many classes of vehicles that Avis can provide to Auto Europe rental customers. If you have any questions about which type of car class would be best for your rental, please call the Auto Europe customer support team at 888-223-5555. They are available 24/7 to ensure that all of your Avis rental car needs are taken care of.
What do I Need to Rent a Car from Avis?
Drivers who wish to pick up their Avis car rental need to be sure they have all of their documents in hand to present to the agent at the rental counter. These include the credit card in the driver's name, valid driver's license, International Driver's Permit (Required by a some countries) and your Auto Europe rental voucher.
---
Auto Europe's Trusted Rental Car Suppliers