Rental Car at Bari-Palese Airport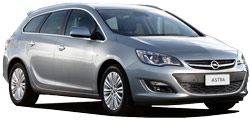 Get a cheap rental car at Bari-Palese Airport with Auto Europe, and save yourself from the hassle and headache that public transportation brings. While some travelers use public transportation, it greatly limits your activities, and certainly prohibits you from enjoying your time to the fullest. Bari-Alese Airport is located in Bari, Italy. The airport sits approximately 6 miles from the center of the city. Originally a military airport, Bari-Palese Airport began offering civilian flights in the 1960s.Today there are more than 3 million people using the airport on a yearly basis. The airport serves a number of European and international destinations through the flights. Bari-Palese Airport also has several passenger amenities which includes more than 20 different shops, an ATM, duty free shops, and a restaurant. From traditional rental cars, to luxury vehicles and everything in between, rely on Auto Europe to help you find a great deal on your next car rental in Bari.
Picking Up a Car Rental at Bari-Palese Airport
Auto Europe brings more than 60 years of experience in the industry to the table, giving you confidence and peace of mind in your car rental at Bari-Palese Airport. With the large variety of things to see and do in the area, it is only with a car rental that your needs will be fully met.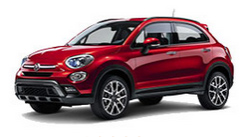 No matter your age, your interests or what you are hoping to discover in Bari, there are many things that you will want to enjoy. Attractions that you will want to stop by and visit include Catel del Monte, Catterdrale, Teatro Petruzzelli, Trani, and Basilica di San Nicola. There is also an acrobatic park located in Bari which will fill your time with immense pleasure, if you are not afraid. This is the largest acrobatic park in all of Italy, and the fun things that you can enjoy are numerous. A total of six paths provide more than 100 different games to enjoy. For a great meal, make sure that you discover the menu at Biancofiore, where authentic Italian foods come to life, or if you want something different, plan a visit to Braceria Rosmely for delicious barbeque food. These are just some of the attractions that can be enjoyed while in Bari.
Hotels Near Bari-Palese Airport
Auto Europe offers low cost rental car at Bari-Palese Airport but we can also arrange airport transfer service, as well as hotel booking assistance. No matter the kind of hotel you desire, there is the perfect choice for your needs near the airport. Favorite airport hotels include Nicolaus Hotel & Conference Center, which is affordable and elegant; Parco Dei Principi Hotel Congress & Spa, a luxurious hotel with all of the amenities; Barion Hotel, which is affordable and basic; and Hotel Zodiacus, an affordable hotel with spacious and clean rooms and great amenities.
Bari-Palese Airport Contact Information
For answers to your airport questions, call +39 080 580 0358. Call Auto Europe toll-free at 1-888-223-5555 to book your rental car at Bari-Palese Airport. Agents are available 24 hours per day, 7 days per week to assist with your car rental and hotel booking needs. Reservations can also be made online in three, easy steps. Bari is located 137.4 miles from the city of Naples and 339.1 miles from Florence, Italy.
---
Bari Palese Airport
Viale Enzo Ferrari




Bari

,

Italy

70128


IATA Code:

BRI


ICAO Code:

LIBD


Latitude:

41.1375


Longitude:

16.7652


General Information: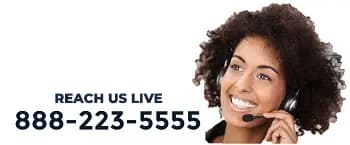 The Bari Palese airport, formally known as the Karol Wojtyla airport after Pope John Paul II, is one of southern Italy's busiest airports. The Bari Palese Airport is located approximately 5 miles northwest of the Bari city center in Italy. Book your car rental with Auto Europe today!