Rental Car at Khabarovsk Novy Airport - KHV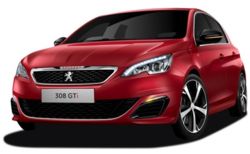 Do you want to use a rental car at Khabarovsk Novy Airport? Unless you want the headache and the hassle of public transportation in Russia, getting a rental car is an option that you must take advantage of immediately. Auto Europe offers low price car rental to suit the needs of all travelers. Khabarovsk Novy Airport is located in Khabarovsk, Russia. The airport has two terminals which offer both domestic and international flights. The airport is the highest ranking airport for passenger traffic with millions of passengers on a yearly basis, making KHV rental cars a popular choice among travelers. The amenities at the airport are designed to make the life of the traveler simple. Those amenities include an ATM, a cell phone store, a lavatory, a children's play area, free WiFi, and many others.
Picking Up a Car Rental at Khabarovsk Novy Airport
Auto Europe can help you arrange a car rental at Khabarovsk Novy Airport, even when you want a luxury car rental. With the wide variety of activities in the area, you will want to make sure that you have your car at your disposal 24 hours per day so not to miss out on any of the fun. No matter the time of the year that you visit, make sure that you head out to the Muravyov Amursky Park to enjoy the beauty that is so abundant. The Khabarovsk Regional Museum is also an attraction that you will not want to miss. This museum has historical and art collections that date back for many centuries, as well as a library. If your plans include visits to religious sites, there are several that should be included on your agenda. This includes Innokentiy Irkutsskiy Temple, Grado-Khabarovsk Cathedral of the Assumption of the Mother of God, the Spaso Transfiguration Cathedral and others. Be sure that you also plan time to visit Arlequin Children's Center, Fishes of Amur River Museum, the Puppet Theater, the Square of fame, Lenin Square and the far Eastern Art Museum. All of these attractions are part of a great time in the city, and should not be missed.
Hotels Near Khabarovsk Novy Airport
Auto Europe provides travelers with low cost rental cars at Khabarovsk Novy Airport, but they can also provide you with affordable hotels, as well as hotel transfer service should you want to leave the driving to a local professional. There are many different hotels in the area, designed to accommodate the needs of each and every traveler who visits the city. For the traveler who wants amenities without the cost, the Habarovsk City hotel is the perfect choice. Zarina is also an affordable hotel that has a slew of amenities. For travelers in search of a luxury stay, there are many hotels including Parus, and Royal hotel.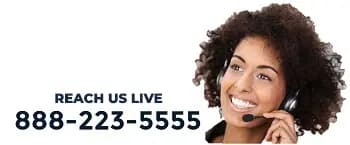 Khabarovsk Novy Airport Contact Information
Khabarovsk Novy Airport
28B, Matveevskoye Shosse




Khabarovsk

,

Russia

680031
IATA:
KHV
ICAO:
UHHH
Latitude:
48.52823
Longitude:
135.18286
General Information:
Khabarovsk Novy International Airport is a small facility in southeastern Russia. Located in the Siberian region of this massive country, travelers can efficiently roam the surrounding wilderness from the comfort of an Auto Europe car rental. Close by is the Chinese border, only 30 kilometers away, in addition to Russia's awe-inspiring volcanic Pacific coastline.