Rental Car at Sochi International Airport - AER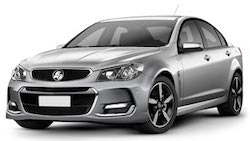 Do you want to waste time with public transportation when it is so simple, easy, and affordable to arrange a car rental at Sochi International Airport? Public transportation prohibits the activities that you can enjoy, and oftentimes it is more than a big headache that can ruin your entire trip. Rather than allow this happen, Auto Europe is ready to book your car rental. Sochi International Airport is located in Sochi, Krasnodar Krai, Russia. More than 2.4 million people use Sochi airport each year, and it is one of the 10 largest airports in Russia.
You may know Sochi Airport as the 22nd Olympic Games gateway, but Sochi International Airport has been open since 1941. There are a number of cafes, shops, and restaurants available for passengers who are using the airport, and it is very convenient to rent a car at AER and explore Sochi without relying on public transportation.
Picking Up a Car Rental at Sochi International Airport
Picking up a car rental at Sochi Airport is simple when you trust Auto Europe to provide you with the lowest prices and best selection of vehicles. Even if you want long-term car rental or a luxury car rental, Auto Europe has you covered. There are many attractions in Sochi not to miss. There are several different concert halls and theaters located in Sochi. These facilities provide fun entertainment, whether you enjoy concerts, live shows, or musical performances. Two of the best in Sochi include the Festival Concert Hall and Organ and Chamber Music Hall. You will also want to schedule a visit to the Sochi Cinema. To visit beauty at its best, you can stop by the Arboretum Botanical Garden. This botanical garden is the largest in Russia and it has more than 30 acres of beauty abound. For family fun, visit the Rivera Park of Culture & Leisure. This theme park has something for all ages, and plenty of offerings. This includes a pool, beautiful trees, amusement rides, games, and much more. The Dolphinarium is another great attraction for the family. Here you can watch fascinating shows from dolphins , killer whales, sea lions, and more. These attractions are just some of the things to see and do while in Sochi.
Hotels Near Sochi International Airport
Auto Europe offers the best prices for rental car at Sochi International Airport, but they can also assist you with booking a hotel and with airport transfer services. You can have great peace of mind with the variety of services offered. There are numerous hotels located in close proximity to the airport, including Irina Guest House, Amosov's House, Hotel Marina, Na Goyolya 16 Guest House, and the Sport Hotel. Whether you want something affordable or prefer a luxury hotel, there is something that can accommodate your needs.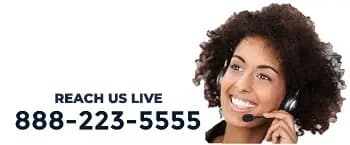 Sochi International Airport Contact Info
Sochi International Airport




Ulitsa Mira, 50




Adler, Krasnodar Krai

,

Russia

354355


Telephone: +7 800 301-19-91
IATA: AER
ICAO: URSS
Latitude:

43.44394


Longitude:

39.9401


General Information:

Famous for its coastline on the Black Sea and plethora of resorts, the Sochi International Airport has attracted plenty of visitors before and after hosting the 2014 Winter Olympics. During the massive sporting event, the hub handled over 2,800 tons of luggage.