Why Should I Reserve A Car Rental At The Kalamata Airport?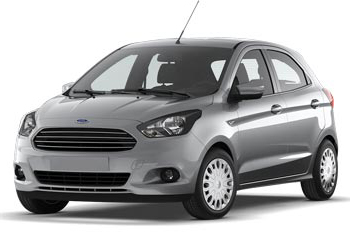 Whether you plan to visit the Diros Caves and Villages of Mani, experience a day of sampling the tastes of Kalamata with a gastronomic food tour, lounge by the beach, or just plan your day on a whim we have the perfect selection of affordable rental vehicles to suit your needs. Pick up your rental from the Kalamata airport and make your way to the city center with the confidence of knowing that we provide the very best automobiles for your endeavors. Use the booking engine at the top of the page to reserve your Kalamata car rental and experience the sights and sounds of Greece in comfort. Don't wait! Contact us today and experience Europe for an affordable rate.
Where Are The Rental Offices Located At The Kalamata Airport?
The rental offices are located just across from the international arrivals hall. Simply follow the signs directing you towards their location once you have deplaned. If you find it difficult to locate the offices, please ask one of the highly insightful airport employees who will be more than happy to assist you. For answers to more questions like this, please visit our FAQ page.
Which Suppliers Does Auto Europe Partner With At Kalamata Airport?
We operate utilizing the best and most trusted suppliers like Avis, Enterprise and Hertz to offer our customers with a sense of not only comfort when it comes to knowing they arranged with the right company, but to also save them money in the process. It is for this factor why we are able to transfer such enormous benefits to the shoppers in Kalamata Airport. No matter what your desires may be in a low cost rental vehicle, our providers will be able to handle it with ease. Be sure to use the booking gadget at the top of the page to hold your discount vehicle rental right away and save more by arranging with Auto Europe!
Avis at Kalamata Airport


Kalamata Airport

,


Kalamata

,

Greece

242 00




+30 27210 66190

Avis Hours:


Mon - Sun: OPEN 24 HOURS

Hertz at Kalamata Airport


Kalamata Airport (KLX)

,


Kalamata

,

Greece

240 09




+30 2721 069547

Hertz Hours:


Mon - Sun: 8:00 AM - 9:00 PM

Enterprise at Kalamata Airport


CPT VASSILIS CONSTANTAKOPOULOS

,


Kalamata

,

Greece

241 00




+30 2721 099698

Enterprise Hours:


Mon - Sun: 8:00 AM - 9:00 PM
Do I Need An International Driver's Permit To Rent A Car At Kalamata Airport?
Yes! Greece requires that all foreign drivers have an international driving permit (IDP) in order to operate a motor vehicle on their roadways, which includes rental cars. You can purchase an IDP from CAA for around $25. Be sure that you don't forget your regular driver's license at home as you will need both in order to pick up your rental car.
How Can I Make Changes To My Rental Voucher?
You can easily make changes to your rental voucher by visiting our my booking page. Once you have entered your frist name, last name and voucher number, which can be found on the right side of your rental voucher, you will be taken to a page where you can make changes to just about every aspect of your rental voucher. These allowed changes include rental dates, times, pickup and drop off locations as well as vehicles. Please keep in mind that any changes may incur a fee.
How Old Do I Need To Be To Rent A Car In Greece?
Drivers wishing to reserve a rental car in Kalamata, as well as the rest of Greece must be a minimum of 21 years in age, as well as a maximum of 75 years in age. If you would like to learn mroe about the rental age policies by countries, please be sure to visit our car rental age requirements page today before reserving your auto rental from the Kalamata Airport.
---
What Is The Contact Information Of The Kalamata Airport?
Kalamata International Airport "Captain Vassilis Constantakopoulos"




National Road of Kalamata 82




Kalamata

,

Greece

,

242 00


IATA Code:

KLX


ICAO Code:

LGKL


Latitude:

37.0683


Longitude:

22.0255


General Information:

Kalamata International Airport is the main airport providing service to the city of Kalamata and the surrounding region. The airport operates seasonally and provides service to over 275,000 passengers each year.