Car Rental Salt Lake City International Airport - SLC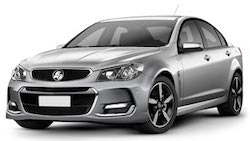 If you are planning a trip to Salt Lake City, make sure you book your car rental at Salt Lake City Airport. The airport is a quick 10 minute drive from downtown Salt Lake City and an hour's drive from 11 different ski resorts. This two terminal airport sees 20 million passengers yearly. There are numerous dining and shopping offerings as well as beautiful art displays throughout the airport.
For your convenience, Auto Europe can help you book a rental car with most major rental companies that are doing business in the Salt Lake City International Airport, as well as in offices in downtown Salt Lake. Clients are also offered special deals on chauffeur and transfer services during their trip.

Get the best deals on luxury cars and van rentals in the United States of America(USA)
SLC Airport Information
Major airlines that fly here are Air Canada, American Airlines, Delta, Jet Blue, KLM, Southwest, and United. Salt Lake City Airport is currently undergoing a major redevelopment project with the first phase scheduled to be completed in 2020. The SLC Airport car rentals are located on the ground floor of the parking garage, right across from the terminals.
Exchange your currency at Zions Bank in the lobby of Terminal Two. This bank branch also provides full service banking opportunities for passengers. ATMs are located throughout the airport that access all major bank card networks including: Nova, Plus, American Express, Cirrus, Visa MasterCard and Star. Photocopies can be made and faxes can also be sent at the bank and at Regus Express in Terminal Two. There are a number of dining establishments inside the airport ranging from cafeteria style eateries to sit down dining. Pick up last minute souvenirs in one of the facility's specialty shops or boutiques.
Any questions that should arise during your time traveling through the Salt Lake City International Airport should be directed to staff members working at one of the facility's information desks. These employees are very helpful and will be able to provide you with specific airport information, as well as address general travel related concerns.
What to do in Salt Lake City
Salt Lake City is very well-known for the Mormon Church and as being the hub for skiers. If you rent a car at Salt Lake City Airport, you can easily get around. The city also has its own culture as well that is worth exploring. One of the most popular places to visit in downtown Salt Lake City is the Temple Square. This 35 acre complex is the headquarters of the Mormon Church. You can take a free guided tour to learn about the architecture, history, art, and culture. There are concerts, restaurants, and special events throughout the year. Another unique place to visit is Thanksgiving Point. It is a museum, garden, theater, golf course, shopping center, and so much more. It is a great place to spend the day.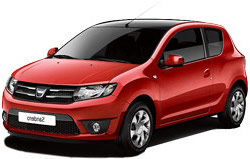 When you rent a car at Salt Lake City Airport, you will be able to visit even more great places. Hogle Zoo is a 42 acre zoo that is home to more than 800 animals. What makes this zoo even more interesting is it is located at the mouth of a canyon. The Great Salt Lake is the largest salt water lake in the Western Hemisphere. It is popular for sailing. If you are looking to try something exciting, check out the Utah Olympic Park. The home of the 2002 Winter Olympics is a 30 minute drive from Salt Lake City. You can experience different sports, activities, and events throughout the park. Another place you might want to visit is one of the most popular ski resorts in Utah. Park City is only a 45 minute drive away. Even if you are visiting during the summer, there is still lots to do in Park City. You can go fishing, on a hot air balloon ride, hiking horseback riding, and more. Having your car rental from SLC Airport is the easiest way to see all of these great spots.
When to Visit Salt Lake
Obviously peak season to visit this area is winter for all of the skiing. Fall is also a beautiful time to visit Salt Lake City without the crowds, however, it is still not cold enough to ski at this time. The best way to explore SLC and the surrounding areas is by renting a car. It is very easy to navigate and there is plenty of parking available. Make sure to book your Salt Lake City Airport car rental through Auto Europe.
Accommodations in SLC
In addition to rental cars, Auto Europe is now able to book hotel rooms in Salt Lake City at discounted rates. There are a few choice hotels near the airport including: Candlewood Suites SLC, Staybridge Suites, Holiday Inn Express, Courtyard SLC Airport and Baymont Inn & Suites. Call us toll-free for more information regarding booking a hotel room in Salt Lake City.
Contact Information for SLC
Telephone: (801) 575-2400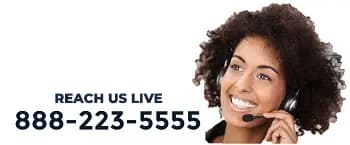 Salt Lake City International Airport
776 N Terminal Dr
Salt Lake City, Utah 84122
IATA Code: SLC
ICAO Code: KSLC
Latitude: 40.7883
Longitude: -111.9777
General Information: The Salt Lake City International Airport is located four miles west of Downtown Salt Lake City and is the fourth-largest hub for Delta Air Lines. Don't wait, book you rental car with Auto Europe today!