Car Rental Salt Lake City, Utah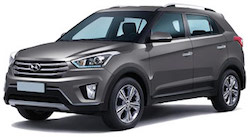 Drive your rental car around the largest salt water lake in the Western hemisphere when you pay a visit to beautiful Salt Lake City. Best known for being the home of The Church of Jesus Christ of Latter-day Saints, this Utah town is well loved by skiers and snowboarders from around the globe. Visiting during the summer? Auto Europe has a rental car suited for all of your favorite outdoor activities, or just taking in the sites.
Spiritual Salt Lake City, Utah is home to the world famous Mormon Tabernacle Choir. You can catch this Grammy and Emmy award winning choir on tour, or better yet, experience the music at its source! If you rent a car with Auto Europe during the winter, you can attend the choir's famous Christmas concert. Angela Lansbury and the late Walter Cronkite are just a few of the guest narrators who have performed at the Mormon Tabernacle Choir Christmas Concert in the past. Another popular Salt Lake attraction is Olympic Cauldron Park, where the opening and closing ceremonies of the 2002 Olympic Games were held. The impressive 2 million dollar Olympic Cauldron can be viewed here, and on special occasions, it is still lit. A rental car will allow you to see all of the beautiful building located throughout Salt Lake City. The Main library, which was the recipient of an Institute Honor Award from the American Institute of Architects, is unique and impressive. Temple Square is home to the Salt Lake Temple which, while not open to the public, is still a magnificent site to behold!
Book with the Best Car Rental Suppliers in Salt Lake City
See more of Utah and the southwestern region of the United States with a rental car in Salt Lake City from the most trusted suppliers in the US. Auto Europe works with the best car rental companies in Utah to provide our clients with the best available rates and highest quality service. Our unique relationship with suppliers means customers who book with Auto Europe end up paying less than they would pay when booking directly through any supplier! Pick-up your rental car in Salt Lake City from the Salt Lake City Airport(SLC) or one of our many down town supplier locations. Compare rates from top suppliers including National, Enterprise, Hertz and more; Find reviews, location information, and more by clicking on the logos below, and don't let our name trick you, Auto Europe has been a leader in transportation services in the US for over 60 years.
Explore Salt Lake City with a Rental Car
The city center of Salt Lake City is less than 10 minutes from Salt Lake City International Airport by car, and less than 30 minutes from Great Salt Lake along the I-80 West. When you rent a car in Salt Lake City, Utah, you create more time for exploring around the city and for enjoying the area's great outdoors. You can visit the Temple Square, which is the headquarters of The Church of Jesus Christ of Latter-day Saints, otherwise known as the Mormon Church. This building is especially unique to Salt Lake City because it is very much a part of not only the city's history, but to Mormonism as well. The Temple Square today is the most visited location in all of Utah, and it's located right in the heart of Salt Lake City. Visit Utah's Hogle Zoo, Hogle Zoo is home to many exotic animals from various ecosystems. It's a 42-acre zoo that houses elephants, a variety of big cats from Asia, bears, and African Savannah animals. Hogle Zoo is located just over 5 miles from downtown Salt Lake City along University Boulevard.
Take a drive to visit the Natural History Museum of Utah. It's located on the University of Utah campus. Both the museum and the University of Utah are located about 5 miles from downtown Salt Lake City along University Boulevard. Liberty Park is Salt Lake City's own urban park that's great for spending a day picnicking, biking, walking around, and frolicking around the central pond. Liberty Park is a 15 minute drive from the city center along University Boulevard and S 700 East.
Salt Lake City Car Rental
Salt Lake City's location makes it great for outdoor activities. Between skiing, hiking, and mountain biking, you really have your pick of what kind of outdoor recreation you'll partake in. From Salt Lake City, you can visit Big Cottonwood Canyon in less than 30 minutes. This is a gorgeous canyon that makes for beautiful sightseeing no matter the time of year. You can drive there along the I-215, and then east along the U-152. Where Fort Union Boulevard turns into Big Cottonwood Canyon Road, you can continue to drive along Big Cottonwood Creek into miles of the forested mountain range. For a day trip, you can drive along the I-80 East and UT-150 East to Mirror Lake up in the Uinta Mountains. This is a great location for fishing, canoeing, and kayaking. Getting there is a beautiful, too!
Common Queries about vehicle rentals in Salt Lake City
Should I possess an international driver's permit drive an automobile in Salt Lake City?
The following locations and territories will require that you have an international driver's license (IDP) to rent a car: Hungary, Iceland, Portugal, Italy, Dominican Republic, Czech Republic, Australia, Argentina, South Africa, Serbia, United Arab Emirates. If you have any further thoughts or concerns regarding obtaining your IDP remember to contact us.
What's the minimum age to rent a car in Salt Lake City?
If you're planning on renting a automobile in Salt Lake City you must be at least 21. Various other fees could also be applied if you are under 25, for instance a young driver surcharge, which may cost up to $25 every day. Additional drivers can also cost as much as $15 - $25 each day.
Can I cancel my rental car reservation in Salt Lake City?
Auto Europe enables you to cancel reservations on a rental car up to two days prior to your prepared pick up date.
---
More Transportation Options for Tourists in Salt Lake City
Trust Auto Europe to help you discover the best Salt Lake City auto rental at a rate that can't be beat. Not only do we guarantee the lowest prices on car rentals in Salt Lake City, Auto Europe has great deals on short term leases, vans, chauffeurs, and luxury cars too! No matter what your transportation demands are, we have got a perfect rate for you.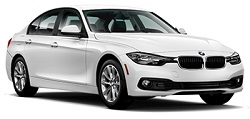 Luxury Car Rentals Salt Lake City
- Visit the roads of Salt Lake City in style with a sleek luxury rental vehicle. Auto Europe's luxury car or truck rentals include alternatives from BMW, Mercedes, Porsche, Range Rover and more. Evaluate prices between luxury models and standard car rentals all in one place with Auto Europe.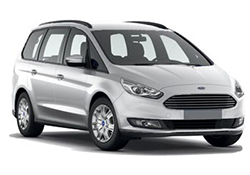 Van Rental Salt Lake City
- Renting a van in Salt Lake City makes group travelling a piece of cake. Steer clear of the logistics and price of renting multiple vehicles and savor your time in Salt Lake City together. Vans are a great way to handle large parties or spacious options for cross country travel.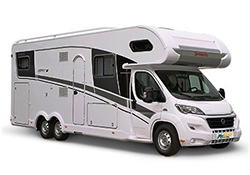 Salt Lake City Motorhome Rentals
- Auto Europe is an authority and industry leader in all global transportation services. We have got great prices on motorhome and RV rentals, a popular alternative for vacationers seeking to explore Salt Lake City with the comforts of your home.
Rent a Car in Salt Lake City with us Today
When you rent a car in Salt Lake City, Utah, you plan less and create more time for exploring and enjoying the outdoors. A rental car allows you to see all of Utah at your convenience. Get the best rates in the industry when you book your rental car online today, or call Auto Europe's toll free number 888-233-5555. We have agents ready to assist you 24 hours a day, 7 days a week.