Car Rentals in Hilton Head, South Carolina
Discover gorgeous Hilton Head with the help of a rental car from Auto Europe! The Sea Pines Forest Preserve includes 605 acres of the island, and is home to a large number of endangered and threatened birds, making Hilton Head a hot spot for birders world wide. Loggerhead turtles, which the community is proud to protect, make there nests on the beaches of the island. You are also likely to encounter alligators, manatees and dolphins!
Explore Hilton Head by Rental Car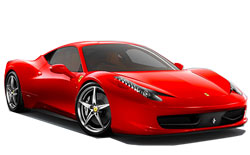 Hilton Head, a beautiful island off the coast of South Carolina, is home to a rich past, and there are many historical sites located throughout the island. Perhaps the most popular, the Sea Pines Shell Ring is believed to be over 10,000 years old. The ancient remains of shells and bones are said to have marked the common area of the Native Americans who once called the island home. Hop in your rental car and take a tour of some of Hilton Head's other sites. The oldest intact structure on the island is the Baynard Mausoleum, which previously housed the remains of William E. Baynard and his wife, a prominent Hilton Head Family. The mausoleum was built in 1846. You can also explore the ruins of the mansion that the Baynards occupied after the Stoney family. Captain Jack Stoney began construction of the mansion in 1793, using slave labor. During the Civil War, Yankees took control of the island, freeing thousands of slaves. Hundreds of other freed slaves congregated on Hilton Head, where the Gullah culture lives on today.
Rent a Car in Hilton Head with Auto Europe
Explore the beauty and history of Hilton Head Island! Book a rental car with Auto Europe online today! You can also reach one of our helpful agents by calling our toll free number 888-233-5555. We are available 24 hours a day, 7 days a week, to offer you the best rates in the industry.