Car Rentals in Hartford
Take a ride through beautiful New England in your rental car, and pay a visit to Connecticut's capital on the river. Like most New England cities, Hartford is home to a rich and interesting history. This quaint city is the perfect spot for a romantic get away, complete with a walk through the gardens of Elizabeth Park and dinner for two at one of many restaurants. While museums, zoos and theatres also make Hartford ideal for the whole family.
Explore Hartford by Rental Car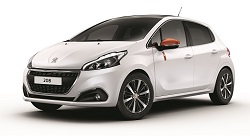 Some of the United States most beloved authors were once residence of Connecticut's capital. Samuel Clemens, better known as Mark Twain, moved to Hartford with his wife, Olivia in 1871. Today their home is preserved as the Mark Twain House and Museum, and open to students and fans alike. Neighbor to this historical site is home to another famous American writer. The Harriet Beecher Stowe House is open to the public to explore where the Uncle Tom's Cabin author spent the last twenty-three years of her life. Lovers of the theatre will appreciate Connecticut's Tony Award winning Hartford Stage, where you will be able to catch a variety of touring off and on Broadway shows. History buffs will enjoy the visiting Hartford's historic landmarks in their rental car. The Ancient Burying Grounds, the Union Station building, and Bushnell Park, the country's oldest publicly funded park, are just a few of the sites to see.
Rent a Car in Hartford with Auto Europe
Call Auto Europe's toll free number 888-233-5555 or book your rental car online today. 24 hour roadside assistance allows you to travel through Hartford worry-free. As always, Auto Europe is proud to offer the lowest rates in the industry.