Car Rentals in Huntsville, Alabama
Enjoy the south when you get a car rental in Huntsville, Alabama. Huntsville is in the very northern part of the state, close to Tennessee. This small city is a great place to visit and experience southern charm, and it is also in a good location to make day trips to other areas. Huntsville International Airport is located 15 miles west of downtown and was recently renovated. The small airport sees about 1 million passengers every year. Major airlines that fly here are American Airlines, Delta, and United. Explore what this part of the United States has to offer with your Huntsville car rental.
Explore Huntsville by Rental Car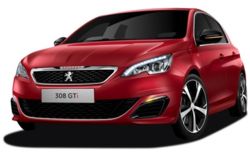 When you rent a car in Huntsville, Alabama you can make some great daytrips from here as well. You are a 1 hour drive from the Jack Daniel's Distillery in Tennessee. Here you can tour the distillery and learn more about the man behind the whiskey. The birthplace of Helen Keller is an hour and a half drive in Tuscumbia, Alabama. You can see the home she grew up in and learn more about her life. Every weekend in June and July there is a live performance of "The Miracle Worker" in the backyard of her home. Only a 20 minute drive away is Mooresville, Alabama. This town is a charming area that will remind you of what life was like in the past. The town is actually older than the state, as the first settlers came in 1805 and Alabama officially became a state in 1819.
What to do in Huntsville
Huntsville Botanical Gardens is 112 acres of gardens, nature trails, a butterfly house, and more. It is open year round with various festivals throughout the year. Burritt on the Mountain is another favorite place to visit in Huntsville. It was the estate of William Henry Burritt who left his home to the city of Huntsville. The estate is 167 acres and features the home turned into the museum, a park, barnyard, trails, and events throughout the year. The estate also restores homes from the area. It is a historical, educational, and beautiful place to walk around and explore. A very unique spot in Huntsville is the Harmony Park Safari. You stay in your car and drive the 2 mile route through the park where you can see free-ranging animals like zebras, camels, and crocodiles.
Rent a Car in Huntsville with Auto Europe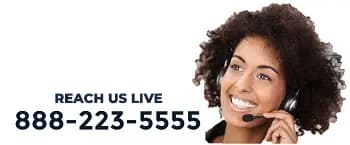 You can visit Huntsville pretty much year round. The weather is hot in the summer, and they have mild winters with highs in the 50s. You definitely need to rent a car in Huntsville, Alabama to enjoy this city and the surrounding areas. If you want unbeatable rates and top-notch service, rent a car in Huntsville with Auto Europe. We continuously strive to meet your needs with our price match guarantee and excellent customer service. You can book online or call Auto Europe for more information at 1-888-223-5555.