San Francisco International Airport Car Rental - SFO
The San Francisco International Airport is the tenth busiest airport in the United States in terms of passenger traffic. The facility functions as the fifth largest hub of United Airlines and serves as Virgin America's principal base of operations.
In order to help make planning your trip as hassle free as possible, Auto Europe can help you book a rental car with most major rental companies that are doing business in the San Francisco International Airport, as well as in offices in downtown San Francisco. Clients are also offered special deals on chauffeur and transfer services during their trip.

San Francisco Airport Rent-a-Car - Facility Information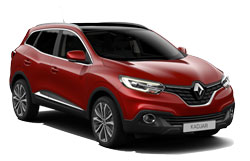 Inside the San Francisco International Airport there are a number of passenger services and amenities that are geared towards making your travel experience more convenient and enjoyable. There are public showers, a medical clinic and assistance for lost or stranded travelers. Immerse yourself in aviation history when you visit the Louis A. Turpen Aviation Musem or the San Francisco Airport Commission Aviation Library, which are both located on airport grounds. Banking is made easy at the facility's currency exchange offices, bank branches and ATMs. Visit the airport's full service travel agency for last minute bookings, tickets and tour information. Then relax with a delicious meal or pre-flight cocktail and let the stress of travel melt away.
Any questions that should arise during your time spent traveling through the San Francisco International Airport should be directed towards staff members working at one of the facility's information desks. These employees are very helpful and will be able to provide you with specific airport information, as well as address general travel related concerns.
WHY CHOOSE AUTO EUROPE FOR YOUR SAN FRANCISCO AIRPORT CAR RENTAL?
Affordability - Auto Europe guarantees everyday low prices for your San Francisco Airport SFO car rental, with special deals and savings you won't find anywhere else!
Selection - Thanks to our partnerships with all the best car rental companies in the San Francisco Airport, you can take your pick from a wide selection of rental cars, all in one place.
Service - Auto Europe will be by your side throughout your entire trip; our knowledgeable agents are available to assist you 24/7 to ensure you have a smooth rental experience from start to finish.
Hotels at San Francisco Airport SFO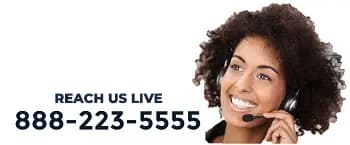 In addition to car rentals, Auto Europe is now able to book hotel rooms in San Francisco and surrounding cities at discounted rates. There are a few choice hotels near the airport including: Holiday Inn Express SFO Airport North, Crowne Plaza SFO, Marriott Airport, Hampton Inn & Suites and Westin San Francisco Airport. Call us toll-free for more information regarding booking a hotel room with Auto Europe.