Car Rental San Francisco, California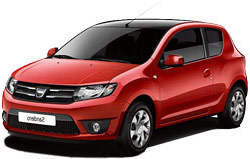 Booking a car rental in San Francisco, CA, makes it easy to explore this exciting city! Why waste time on crowded public transportation when you can travel in the comfort of your very own rental car? Offering rates with all the most trusted car rental companies including Hertz, Fox, Avis, Dollar, and more, Auto Europe enables you to choose from a variety of options so you can find the perfect vehicle at a price that can't be beat. Whether you're looking for a luxury car rental, convertible, or economy sedan, we've got you covered. Rent a cheap rental car in San Francisco, California, and make the most of your next trip with Auto Europe!
Whether you're visiting San Francisco to explore the campus or take a holiday, the Auto Europe staff can provide you with amazing deals on California car rentals! Use our three-step search above to find your preferred car, or call our 24/7 customer service staff at 1-888-223-5555 for personalized assistance. Auto Europe has you covered with up to 30% savings and free cancellation within 48 hours when it comes to the cheapest US vehicle rentals online. We've been working with our partners worldwide since 1954, which is why our rates are the most competitive on the market.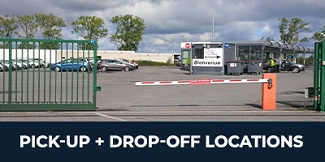 San Francisco, CA car rental pick-up and drop-off
Would you mind beginning your search by using our search engine to choose which of the three-car rental facilities in San Francisco, California, you'd like to visit? There are other downtown sites, in addition to the numerous vehicles at San Francisco Airport. Alamo and Enterprise have facilities at the airport and around the city. Auto Europe, dedicated to simplicity and flexibility, allowing clients to pick up and return their San Francisco car rental at several locations! If you can't find the automobile you want here, give us a call, and we'll find it for you.
1-888-223-5555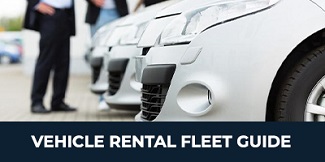 San Francisco, CA car rental models
Auto Europe guarantees a large range of vehicle rental models on our expanding platform, as well as price optimization and 24/7 customer care. You'll discover rates for San Francisco car rental models ranging from Ford Edge SUVs to Chevy Impala and Chrysler 300 luxury vehicles right here on autoeurope.com. Not to mention a VW Jetta family sedan or a Chrysler Pacifica 7-seater van. There's a car waiting for you in San Francisco, whether you're there for business, pleasure, or study in California.

Look through our varied USA car rental fleet!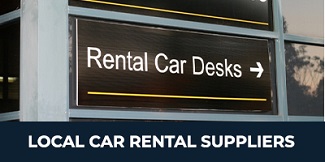 San Francisco, CA car rental providers
Alamo and Enterprise vehicle rental rates are updated in real-time on the Auto Europe platform in San Francisco. To take advantage of our online discounts and 24/7 customer support, all it takes is three simple clicks of a button. Arrive with your passport, driver's license, and trip voucher in hand, and you'll be out the door with the keys to your California car rental in minutes. Click on the icons below to learn more about our trusted San Francisco car rental providers!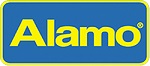 Please have a look at our USA car rental reviews from past satisfied customers!
Points of interest with San Francisco car rental
You'll find your San Francisco car rental to be the most versatile and affordable option when it comes to visiting all the fantastic attractions the city has to offer. San Francisco is home to the largest Chinese New Year celebration of its kind outside of China, as well as the largest Pride Parade in the country. The Haight-Ashbury district was a counter-culture hot bed once home to legends like Janis Joplin and the Grateful Dead, writers, artists, and musicians of all sorts; a rock and roll fan's delight! San Francisco is also known for its wild parrots. Nobody knows for certain where they came from, but if you ask around the popular neighborhood of Telegraph Hill, you're sure to hear a lot of interesting theories. Of course, you can't visit San Francisco without taking your rental car for a drive across the famous Golden Gate Bridge; one of the United State's most prominent landmarks.
See your favorite band perform at the iconic Fillmore Theatre, or catch a touring Broadway show at the American Conservatory. Visit the Asian Art Museum to view works dating back farther than 6,000 years! Whether you are visiting for business or leisure, an Auto Europe rental car will get you where you need to go at your own pace and convenience without breaking the bank.
Travelers can also drive their San Francisco car hire to the following cities in California:
| | | | |
| --- | --- | --- | --- |
| Driving Route | Distance (mi) | Distance (km) | Avg. Trip Time |
| San Francisco to San Jose | 48 MIs | 77 KMs | 0h 51min |
| San Francisco to Sacramento | 88 MIs | 141 KMs | 1h 24min |
| San Francisco to Fresno | 186 MIs | 199 KMs | 2h 58min |
| San Francisco to Los Angeles | 383 MIs | 616 KMs | 5h 54min |
| San Francisco to San Francisco | 382 MIs | 614 KMs | 5h 59min |
| San Francisco to Long Beach | 405 MIs | 651 KMs | 6h 24min |
| San Francisco to San Diego | 502 MIs | 807 KMs | 8h 02min |
San Francisco car rental FAQ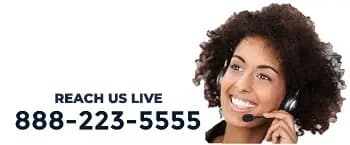 Can I drive a rental car with my Canadian license in San Francisco?
Individuals from Canada will undoubtedly be delighted to find out they can get to San Francisco and pick-up their rental-car utilizing a legal Canadian license in good standing. An international driver's license isn't mandatory to pick-up your rental-car but can help quicken things if you happen to be pulled over on a trip.
Am I able to drive my car rental into additional nations?
Most car rental classes can be driven around North America without having constraint. Because of insurance restrictions, there are limits on luxury car groups in San Francisco and on travel in certain places. Auto Europe has special rental plans for driving a vehicle into Eastern Europe. Get in touch with Auto Europe if you have any inquiries about the place you're planning on driving a car to.
Can one use 3rd party insurance for my car rental in San Francisco?
Big credit card companies like Visa, MasterCard, Discover, Amex, among others do offer rental car insurance coverage that change by card and service provider. Review offers to discover what coverage is available through your credit card.