Car Rentals in Long Beach, California
Getting around by car is the best and most convenient mode of transportation, and when you rent a Long Beach car rental with Auto Europe, you create more vacation time.
Long Beach is about 25 minutes from downtown Los Angeles. It's also a 25 minute drive from LAX (
Los Angeles International Airport
) via I-405 North route. The region in general is very populous, busy, and full of traffic. A person can waste hours traveling with public transportation; but when you rent a car in Long Beach, California you get to your destinations sooner, and save time in the process!
Explore Long Beach by Rental Car
Since Long Beach is a major port city along the California coast, one should spend time in Queensway Bay. There you can visit the iconic ocean liner turned hotel-on-the-water, the Queen Mary. It's less than 10 minutes away from the city center by car, and since you'll have to cross the Queen's Way bridge, traveling by a rental car is the most convenient way to get there.
What to do in Long Beach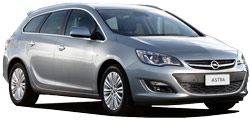 There are many golf courses around Long Beach, so if you're a golf enthusiast, take advantage of the area's selection of golf courses.
You can visit the district of Belmont Shore for shopping and a wide selection of restaurants and nightlife venues. Belmont Shore is located about 15 minutes from downtown Long Beach by car, and while driving along East Ocean Boulevard, you'll see great views of the Pacific along the way.
The Earl Burns Miller Japanese Garden is a great place to spend a sunny afternoon. You can frolic around the gardens of this beautiful and peaceful park. It's a little over 10 km away from downtown Long Beach, making it about a 15 minutes car ride.
You can also visit the Aquarium of the Pacific. It's one of the largest aquariums in the entire United States. It's under 10 minutes away by car, and is also located near Shoreline Aquatic Park. Plus, from in this area, you'll have optimal views of the Los Angeles River.
Another great day trip is only 30 miles away in Santa Monica. You can drive through famous Los Angeles neighborhoods along I-405 North, and be in Santa Monica in less than an hour. There you can spend time around the historical and world famous Santa Monica pier.
Rent a Car in Long Beach with Auto Europe
When you rent a car in Long Beach, California, you save time and allow yourself easy access to the entire southern California region. There are many places to choose from for day trips! Drivers can travel 25 km of the scenic California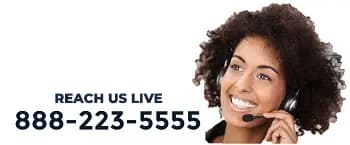 State Route 1 to Huntington Beach. Huntington Beach is known as one of the best beaches in southern California, but along California State Route 1, beautiful beaches are in no short supply.
Public transportation can waste a lot of time, and getting around by tour bus and taxi can be costly. When you travel by rental car, you can come and go as you please, getting to where you want to go, and saving time to see more. When you stop by a car rental at Long Beach, you jump start your vacation, with less stress and less time constraints.