Car Rental in Sacramento
Explore the California state capital with a car rental in Sacramento. The city is important not only politically, but also historically as it was the first to incorporate in California. Sacramento rests at the confluence of the American and Sacramento Rivers, so it has also been important regarding trade and industry in the state. In modern times it is a hub of culture and for those seeking enjoyment in the outdoors.
Explore with a Rental Car in Sacramento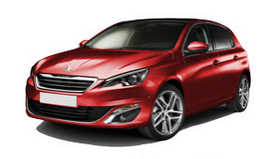 Rent a car in Sacramento in order to see all of the sights and sounds the city is known for. On your way to enjoy the Concerts in the Park series, stop by the Certified Farmers Market for some locally produced food items. Later in the evening, be sure to catch a Sacramento Kings basketball game, or revel in the nightlife taking place in both the Downtown and Midtown areas. Enjoy cuisine hailing from Spain, Nepal, Japan, France, and Italy at the various excellent eateries around the city. History buffs should head to Sutter's Fort, Crocker Art Museum, and the State Indian Museum.
Rent a car in Sacramento and hit the roads of the San Joaquin Valley and beyond. The city is centrally located so that side trips to San Francisco, the Pacific Coast, Yosemite National Park, and Lake Tahoe are all within reach. Check out the redwood forest to the west and southeast, take a vineyard tour in the world-renowned Napa Valley, or enjoy hours of hiking in the Eldorado National Forest.

What to do in Sacramento
The capital city of California is probably not the first place that comes to mind when planning your trip to the Golden State. Sacramento has lots of things to do and is a great starting point for traveling throughout northern California. The Sacramento Airport is located between San Francisco and Lake Tahoe. You can pick up your Sacramento car rental at a downtown office or at SMF airport. Major airlines that stop here are American Airlines, Delta, Jet Blue, United, Alaska Airlines, and Southwest.
After you pick up your car rental in Sacramento, California you are ready to explore the city. While the city is known for its Gold Rush history, there is lots more to see here. Some areas to visit are the Capitol Park, which is home of the California state government. There is a museum and beautiful gardens to walk around. Old Sacramento is in the National Historic Landmarks District. There are 5 museums, including the California State Railroad Museum. The California State Railroad Museum is where you can learn about the history of the railroad industry. There are exhibits and restored railroad cars. If you want to actually ride a train, you can take a 28-mile train trip with the Sacramento River Train. There is also an old paddle-wheeler you can enjoy a drink and dinner on, called the Delta King.
Midtown is the trendy part of Sacramento. There is shopping, night life, live music, an art walk, and lots more to see here. There is also a Farmer's Market every Saturday. Located in Midtown is Sutter's Fort. This is where you can learn about the pioneers who arrived here during the Gold Rush. Also visit the Sacramento Zoo where you can see over 140 different animals. The zoo opened in 1927 and is also home to three 300 year old Valley Oak trees.
Sacramento itself is an up-and-coming wine destination as well. There are lots of places to go for wine tastings and tours. If you are a sports fan, catch a Sacramento Kings basketball game at Arco Arena. You are also a 2 hour drive from Napa Valley and an hour and 45 minute drive to San Francisco. Your car rental in Sacramento, California can take you to some great spots in the area. Also keep your eye out for some great cultural festivals throughout the year. If you are in Sacramento in the late summer, check if the California State Fair is in town. It is a lot of fun! Your Sacramento car rental will definitely come in handy.
No matter what you are interested in, Sacramento most likely has something for you to enjoy. The best way to get around is to rent a car in Sacramento, California with Auto Europe. There are lots of parking garages available around the city and you can easily drive to other cities from Sacramento. The best time to visit is the spring or fall, when there are lots of festivals and outdoor concerts. It gets very hot in the summer.

How to Rent a Car in Sacramento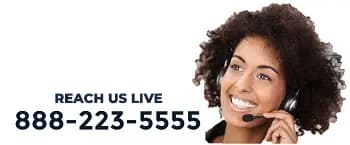 If you're searching for unbeatable rates and top-notch service, rent a car in Sacramento with Auto Europe. We strive to meet your needs with our price match department and excellent customer service to ensure that you are more than satisfied with your car rental in Sacramento. You can book online or call Auto Europe for more information at 1-888-223-5555.