Car Rental in San Jose
Located in the heart of Silicon Valley, San Jose is a city filled with technology firms. However, there is much more to this relatively expansive, yet moderately sized city; restaurants, parkland, shopping malls, and quaint neighborhoods all clamor for space here. Due to its centralized location a car rental in San Jose is convenient in transporting you to San Francisco, the Pacific Ocean, various National Forests, and Yosemite National Park.
Arrange a car rental at San Jose - it is the best way to get your vacation started in the Bay Area. San Jose is nestled away in the southern region of the Bay Area. San Jose is located right within Silicon Valley, and it's the headquarters city for many technology companies, like Cisco, PayPal, and Adobe Systems.
Explore San Jose
In the downtown area of San Jose you will find a mixture of hotels, offices, a convention center, and many restaurants. The city offers a diverse array of food options hailing from across the globe. It is easily possible to find an eatery that serves food from a different continent for every meal of the day. The San Jose Museum of Art and The Tech Museum are both located downtown as well.

Rent a car in San Jose and drive out to Japantown, a collection of Japanese restaurants, cultural facilities, and shops. Meander through the thousands of flowers and plants at the Heritage Rose Gardens. Drive out to the foothills and enjoy Alum Rock Park, a fantastic public area complete with hiking trails, natural spring baths, biking, and scenic views. Pick up your car rental in San Jose and visit San Francisco for the day or take a swim in the Pacific Ocean which just a short drive to the west.

San Jose Car Rental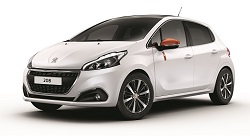 Because both San Jose and the entire Bay Area are so spread out, traveling by car is the smartest and most convenient method of transportation. Though there is public transportation throughout the region, you'll save hours when you rent a car in San Jose. When you rent a car in San Jose, California, you give yourself the accessibility to go where you want, when you want, with little time constraint. Traveling by rental car will allow you to cover most of the Bay Area and make the most of your vacation in and around San Jose!

In downtown San Jose, you can visit The Tech Museum of Innovation and learn about technology and how it affects our lives. You can also visit the San Jose Museum of Art on South Market Street. The Tech Museum of Innovation is also located on South Market Street. Santana Row is a delightful village full of bars, restaurants, shops, and hotels. This is a street where visitors will mesh with San Jose's residents. A little less than 10km and about 15 minutes by car via I-880 North, travelers can explore Japantown. It's a neighborhood that's filled with Japanese-style art and sculptures, and where residents and travelers alike have a variety of Japanese restaurants to choose from.

San Jose Municipal Rose Garden is a rainbow of blooming roses and flowers that's perfect to visit on a sunny day. After dining in Japantown or Santana Row, drive over to the San Jose Municipal Rose Garden on Dana Avenue, and enjoy the rest of your morning or afternoon in a lovely and quaint setting. For day trips outside San Jose, travelers have quite a selection of locations within the Bay Area. The popular choice among travelers would be San Francisco, which is located less than an hour away from San Jose by car. To get there by car, the best way is to travel along I-280. This interstate route goes through the Santa Cruz Mountains, and it's 50 miles of open land before you land in San Francisco.

Scenic California Drives
It is easy to find a scenic route is along Skyline Boulevard. From San Jose, you can travel CA-9 S into Santa Cruz County and eventually hit Skyline Boulevard after 21 miles. Skyline Boulevard will take you through the Santa Cruz Mountains. Driving through the Santa Cruz mountains is a day trip worth making when you have a rental car from San Jose! Another scenic drive is along US-101 South to Henry W. Coe State Park. The drive takes less than an hour from San Jose, but it's a perfect little excursion with plenty of sightseeing along the way. When you rent a car in San Jose, California, you can also drive along the scenic route CA-187 S to the Sierra Azul Open Space Preserve. The Preserve is located 30 minutes away from San Jose, and it offers breathtaking views of the valleys below.

How to Rent a Car in San Jose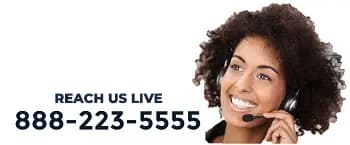 If you're searching for unbeatable rates and top-notch service, rent a car in downtown San Jose or at SJC Airport with Auto Europe. We strive to meet your needs with our price match department and excellent customer service to ensure that you are more than satisfied with your car rental in San Jose. You can book online or call Auto Europe for more information at 1-888-223-5555.