From the east coast to the west coast, the USA is jam-packed full of breathtaking National Parks, and while the United States is massive--necessitating a lot of driving--driving is still the best way to travel across America, see the country, and experience its incredible, diverse landscapes. So pull on your seat belt, jump in the driver's seat, and follow our cross country road trip planner for the ultimate National Park road trip across America.
---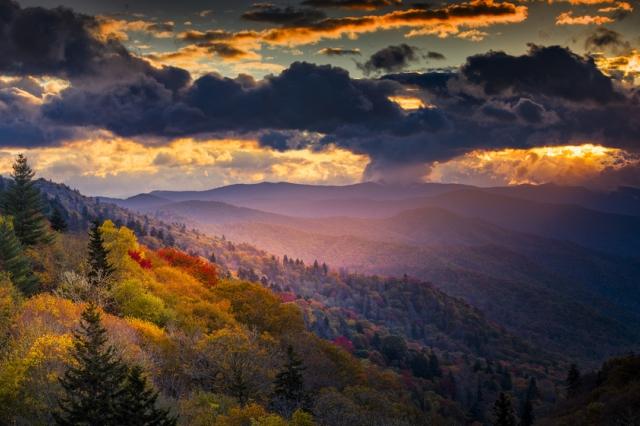 National Park Road Trip Day 1 & 2: Great Smokey Mountains & Shawnee National Forest
Start your adventure on the east coast at the Great Smoky Mountains National Park, and stay in a cabin inside the park to enjoy the many hiking trails and scenic vistas scattered throughout the park. Sitting on the border of North Carolina and Tennessee, the Great Smoky Mountain National Park is full of wildflowers, historic architecture, waterfalls, and diverse flora and fauna. Camping is also available in the park, but the weather can be a bit temperamental, so be sure to pack extra rain gear just in case. Despite having the highest average temperatures during the summer months, the mountains sometimes experience storms, tornadoes, and hail, so coming fully-prepared is paramount. You should also be aware that back country camping requires a permit. The park is said to have more than 1,500 black bears! So if you don't want to stay in the park at night, there are myriad hotel options in the nearby city of Gatlinburg, Tennessee.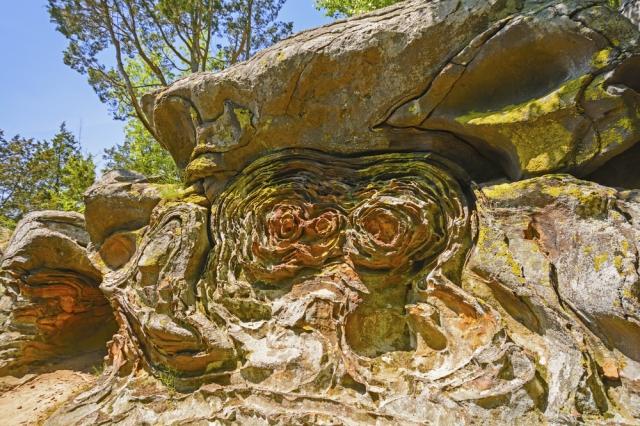 Next, drive about five hours to the state of Illinois and the Shawnee National Forest in Simpson. The only National Forest in the state, it spans about 286,400 acres, and is decorated with two major rivers, thousands of trees, and a number of exciting activities to take part in. The forest also includes the Little Grand Canyon, a rock canyon that is over 200 feet deep and leads down to the Big Muddy River.
---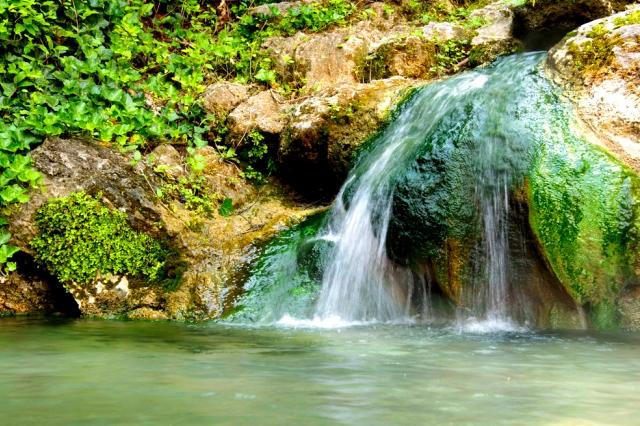 Travel Across America Day 3 & 4: Hot Springs & Buffalo River National Park
Head further southwest for just over six hours to the Hot Springs National Park in Arkansas. For a restful and cultural experience, relax in "The American Spa," an all-natural, geothermal bath house located in downtown Hot Springs. The national park surrounds the city of Hot Springs, Arkansas--a small, quaint city that is dedicated to its warm-springs and history. The city has many bath houses, providing luxurious and private access to the natural thermal springs underground. The city streets even have fountains providing natural spring water, but be careful, as some of it can be very hot! The park itself has over 40 hot springs locations that flow from the nearby Hot Springs Mountain, over 20 miles of trails, and a campground.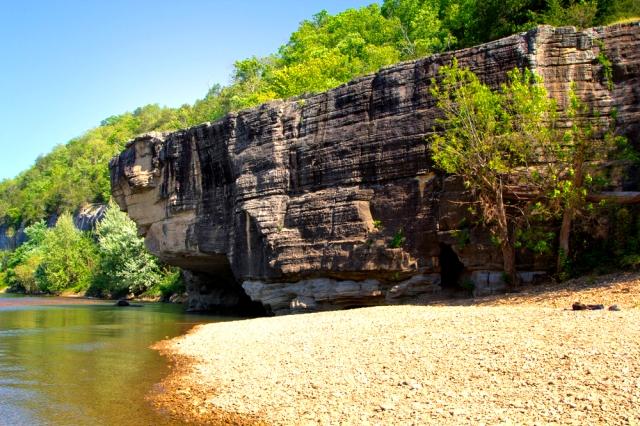 Buffalo River National Park is just three hours from Hot Springs, and has over 100 miles of hiking trails and 135 miles of natural river banks. The Buffalo River National Park has large swaths of floating sections, running rapids, and quiet pools, providing the perfect riverside locale for both relaxed river cruisers and adventurous kayakers. Be aware that the river's water levels change with the seasons, so deciding when to rent a canoe can be difficult decision--consult with the park ranger before embarking down the river to ensure you take all of the necessary safety precautions.
---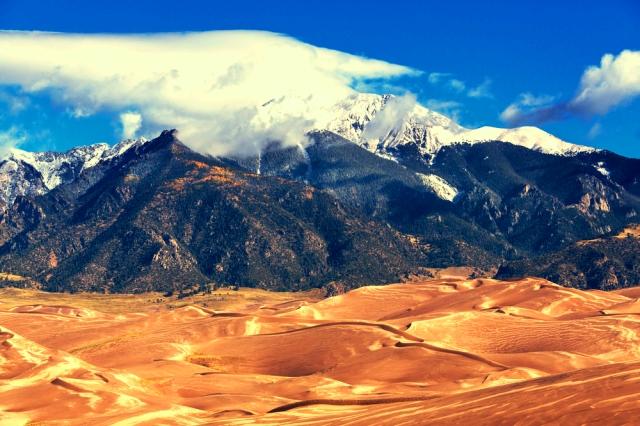 National Park Road Trip Day 5 & 6: Great Sand Dunes & the Rocky Mountains
Drive five hours to Oklahoma City and spend a night or two resting in a luxury hotel before heading off the next day on a nine hour drive to the Great Sand Dunes National Park and Preserve. It's a full day of travel so it might be best to reserve a place to stay, rather than camp for the first night in the park. Located in the San Luis Valley in Colorado, the park has the tallest sand dunes in North America, with some reaching over 750 feet high. Set in the middle of the desert, the landscape has an incredibly dry climate and can be very hot in the day, before plummeting to very cold temperatures at night. This vast park has multiple alpine lakes, six mountain peaks, lush forests, grasslands and even wetlands. During your travels you absolutely must visit Medano Creek, a small tributary made up of underwater sand dunes that rise and fall, creating high waves that resemble ocean currents. If it's peace and quiet you are looking for, you have come to the right place--Great Sand Dunes National park is the most tranquil vacation destination in all of the USA.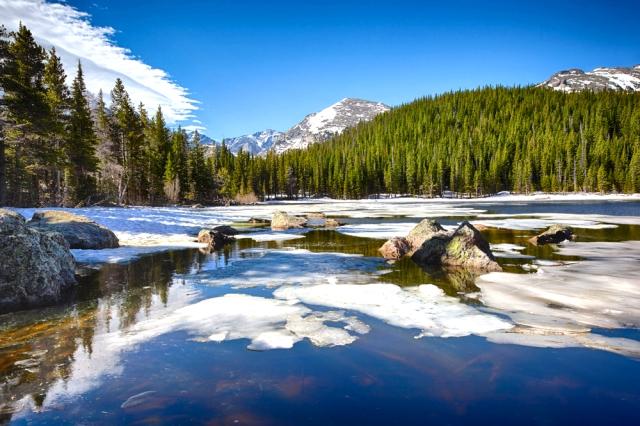 Now you have reached the western United States, the National Parks get bigger and more abundant, leaving you with a vast array of destinations to choose from. Drive four hours north to the Rocky Mountain National Park, with its up to 14,259-foot-high elevations, verdant valleys, and wildlife, including black bears, coyotes, cougars, eagles, hawks and elk.
---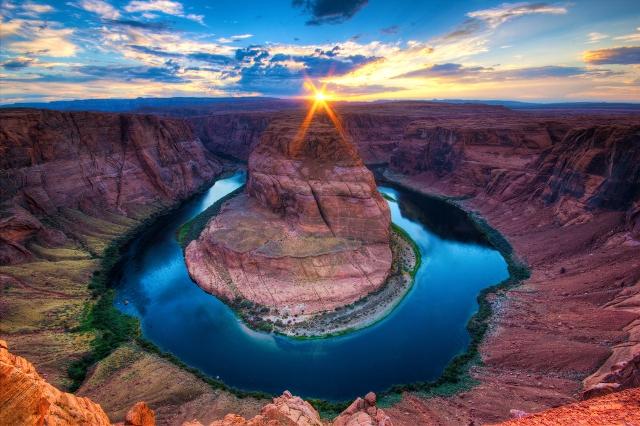 National Parks Road Trip Day 7: En Route to the Grand Canyon
Next, spend at least a few days (maybe a week to take it all in) driving through the various National Parks in Utah, including Arapaho National Forest, Ashley National Forest, Grand Staircase-Escalante National Monument, finishing at the famous Grand Canyon National Park in Arizona. The Grand Canyon is a gorge of the Colorado River and is one of the Seven Natural Wonders of the World. The best way to see the park is to fly over it in a helicopter, but if this is a little out of your price range there is also a glass sky-walk with spectacular views of the western rim.
---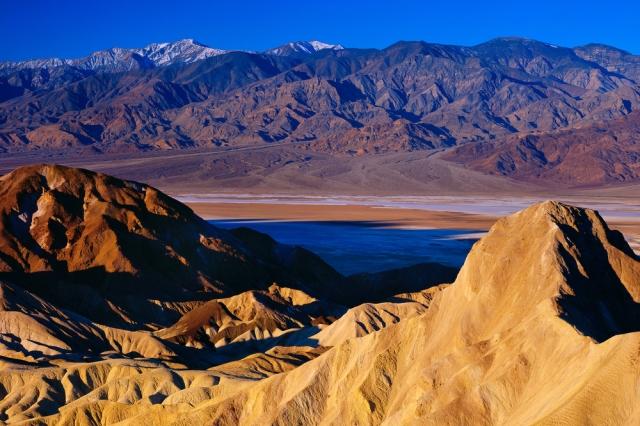 Travel Across America: The Final Leg of your National Parks Road Trip
For your final leg of your cross country road trip, drive four hours into Las Vegas for a night or two of rest, or drive straight onto Death Valley National Park (a six hour drive). The 140-mile-long park may look like completely deserted, but it is actually full of life and there is plenty to do while you're there. With its unique brand of rugged natural beauty, wildflowers, ghost towns, and historic mining locations, you'll feel like you are truly in the wild west.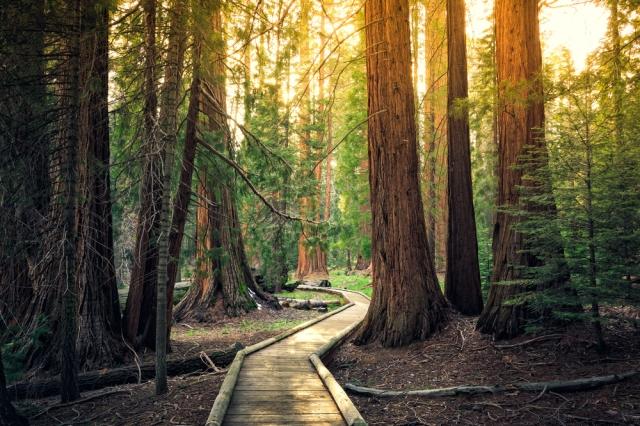 To finish the ultimate American road trip from east to west, you can drive onto the Sequoia National Park (about five hours) or head to the coastal parks of Los Padres National Forest (about seven hours driving) in California.
---
Start your National Park Vacation Today with Auto Europe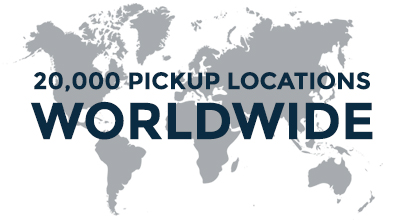 When you're ready to embark on the ultimate National Park Road Trip vacation, give Auto Europe a call, toll-free at 1-888-223-5555. Whether you need a rental car in Nashville to begin your journey through the Great Smoky Mountains, or even luxury accommodations along the way, Auto Europe has got you covered.