I am a traveler with a comfort zone and ideals. When I am planning a trip, it is important to do my research on my intended vacation destination. Do the locals speak English? Do they use a fork? Do they have TV? If the answer to these imperative questions is "no," I would point my fore finger skyward and proclaim "Eureka!" with an unwavering certainty that I have found my next location for my vacation. "Jeeves, ready my luggage!" I would exclaim with an air of confidence. But it is to my dismay that I don't have a butler and I am on a time constraint.
I have only a three day weekend, which requires careful choices. I need to choose wisely, and so I look closer to home. It is to my own surprise that, with a little creativity, I can turn any American city into a paradise by tweaking the good ole' perspective. Travel is about your outlook and what you make of it.
---
Hawaii
The archipelago state of Hawaii is an alluring and exotic destination that is laden with beautiful beaches and seaside resorts. Honolulu is the capital of Hawaii and resides on the island of Oahu. The city is relatively large and Waikiki Beach is the best known tourist destination on the island. It is also the site of the Pearl Harbor memorial and several museums that exhibit Hawaiian artifacts and Asian art.
Two other cities worth checking out in Hawaii are Kona and Lihue. Kona is located on western seaboard of the Big Island. It is characterized by a large volcano and a hilly, lush terrain. For lovers of coffee, Kona Coffee plantations are 15 miles south of the city and offer tours of the farm. Lihue is sited on the western island of Kauai. The city is the commercial center of the island where visitors can go shopping. One of the more impressive features of the island is its high cliffs and secluded beaches that served as the set for the film,
Jurassic
Park
. Overall, Hawaii is a great place for locating a remote location or secluded beach to get away from civilization.
---
Western US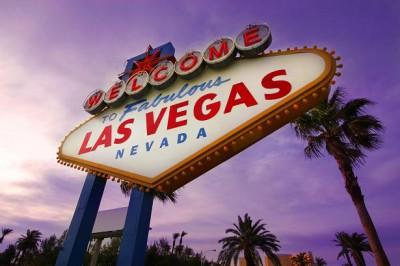 On the other hand, many Western US cities can be delightful to visit. Take Phoenix for example: the car centered city has a subtropical climate with warm winters and sweltering summers that offers visitors like me the chance to enjoy spas, golf courses, symphonies, museums, theater, and athletic clubs. It is a very active city with numerous dining options and bar choices. But if I am looking for an incredible nightlife, Las Vegas is always an option. There's no escaping the splendor of the flashy city lights amid a vast arid basin.
Renting a car in Las Vegas
or Phoenix gives you the opportunity to see both exciting cities in one fantastic trip.
I also consider California to be a desirable destination. San Francisco and Los Angeles are very large multicultural cities with slightly different climates. San Francisco is known for its Mediterranean climate, characterized by moist winters and dry summers. Los Angeles is a slightly different experience with its sub-arid climate with dry, sunny summers and wet, winters. It is home to the notorious movie studio district, Hollywood, and a location that offers countless activities from museums to live shows. I wouldn't be surprised if I ran into a couple celebrities while I was visiting the city. I'm pretty sure they walk around like normal people. It is a lively place to experience, even for a couple of days.
---
East Coast

And then there is the Eastern Seaboard. The subtropical climate of Florida has always proven to be a perfect remedy for the winter blues, and it never fails to provide sunny days, sandy beaches, and seafood as far as the eye can see. I think the best way to get around the state is to drive on the evenly paved, straight roads. I know this because most Floridians I have visited in the past travel 2 to 3 hours from one city to another as if they are going to the store for a gallon of milk. A
rental car in Florida
is by far the best means of touring.
I'll be honest: I am not crazy about theme parks, and Orlando does an impeccable job of conjuring up images of Walt Disney World and Mickey Mouse. And, again, I'll be honest: I went to Walt Disney World and thoroughly enjoyed myself. It may come as a shock when I say to a friend, "I think you should visit Disney just once in your lifetime." The "magical" aspect of the theme park is that they truly bring out the kid in you. Another great aspect of Orlando is that it's just an hour from Tampa, which is the site of yet another theme park... but with beer! The Busch family owns the African themed Busch Gardens that has a zoo occupied by gorillas, giraffes, zebras, Cape Barren geese, cheetahs, orangutans, lions, and five hundred birds from around the world. It's place for kids and grownups alike.
On the southeastern side of the state, both Miami and Fort Lauderdale are within 35 minutes of each other. Both cities offer incredible dining options, as well as an exciting nightlife. Miami is home to many great Cuban restaurants that offer traditional cuisine with an American twist. Miami and Fort Lauderdale share a coastline where the warm Atlantic Ocean converges with white sandy beaches. The entire Sunshine State proves to be a great place to visit on the East Coast for numerous activities and dining possibilities.
---
Renting a Car in The United States with Auto Europe
I find that if I abandon my ideals, I am more likely to get the most out any location. US cities are active and exciting with varying climates and landscapes that make for a vastly different travel experience. The seemingly endless roads and highways make a
car rental in the United States
ideal. I plan trips carefully, but still remain open to new possibilities, because that's what makes travel indelible.