Visiting the lights and glamor of LA is something every budding traveler in California must do. Not only does the city have everything from beaches and nightlife to shopping and fine dining, but it also has incredible access to some of California's most beautiful towns, beaches, and natural landscapes.
Some of the
best day trips from LA
can only be seen in all their glory by driving. Grab the wheel of your
Los Angeles rental car
, and take to the road to really experience LA's stunning surroundings. Follow this
Pacific Coast Highway Itinerary
to make the most of your LA coastal experience:
---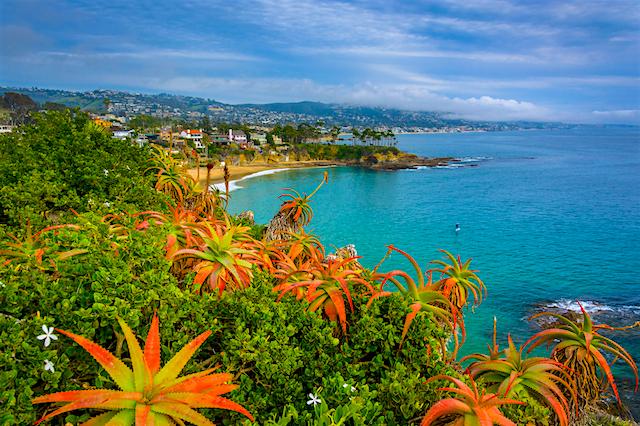 Laguna Beach
Unlike the glamorous MTV show set in this coastal utopia, Laguna Beach is actually a laid back seaside town with relaxed bars, great restaurants, pristine beaches, and camping spots that are perfect for an overnight stay. Just an hour's drive from LA along the Pacific Coast Highway, Laguna Beach is the perfect location for a getaway day by the sea, with numerous galleries to stroll through and hidden beaches around its small and easily walkable downtown area.
---

Balboa Island
This manmade island is located just off of Newport beach, about an hour away from LA. Despite being an island, it's possible to drive to Balboa Island via Marine Avenue, alternatively you can take the ferry from the Balboa Peninsula and reach the island in just five minutes. Balboa Island is all about good-natured family fun, with a variety of restaurants, rides, and shopping to enjoy, as well as rows of pastel-colored houses that overlook the water.
---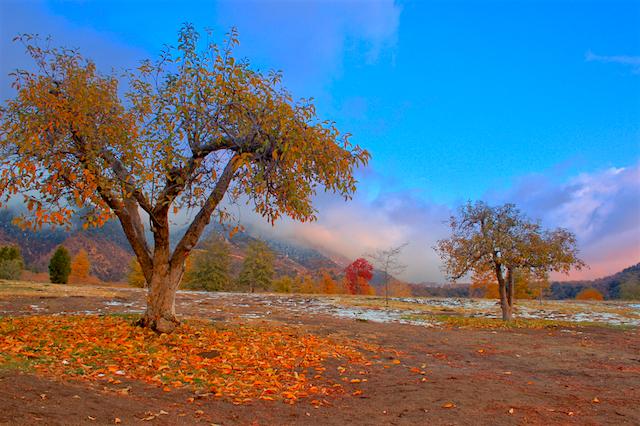 Oak Glen
Discover a totally different landscape from the coastal waters of LA when you head out to Oak Glen, just an hour-and-a-half away from LA. Lined with stunningly beautiful orchards and ranches, Oak Glen truly comes alive during apple-picking season, between September and November when it has a fall-like feel and atmosphere. Drive around visiting the various farms and orchards, many of which sell their produce and cider. For families with children, the Oak Tree Animal Park petting zoo is definitely worth a pit-stop on the way back to the coast.
---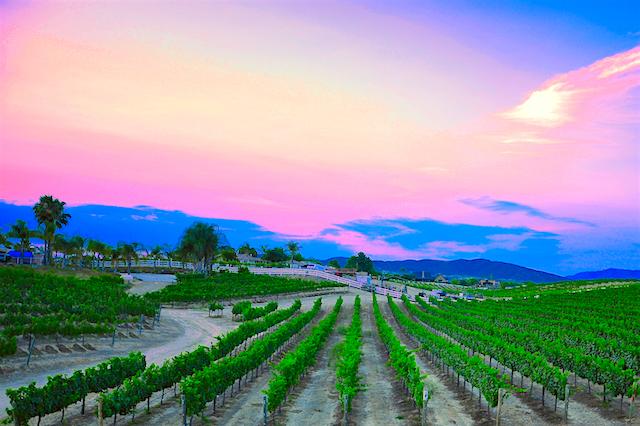 Temecula
You really can't vacation in California without indulging in some wine tasting. While you may have heard of Sonoma and Napa Valley, Temecula is just an hour-and-a-half away from LA and is an equally beautiful wine country with a rich history and numerous vineyards and wineries. Explore as many of the 30 wineries as you can fit into your day out, but be sure you don't drink and drive, there are plenty of guest houses and hotels in town should you need to stay overnight.
---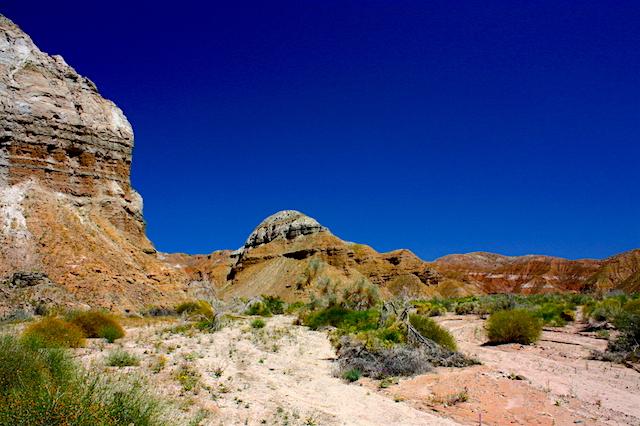 The Painted Canyon
A two-and-a-half hour drive from LA, the Painted Canyon is an incredible multi-colored natural canyon that is well worth a visit. The best way to see the canyon and the other canyons that are attached to it is to take the loop hike through the gorge, this even includes a ladder part of the trek where you have to climb to make it to the end.
---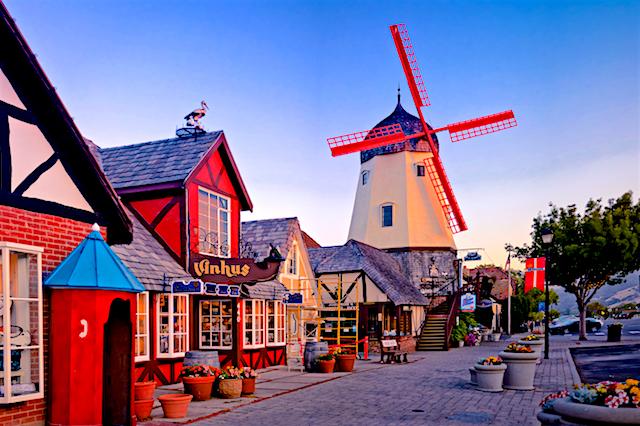 Solvang
Step into the unusual city of Solvang. Built by the Dutch as a homage to Dutch culture, the town includes rural wooden houses, a replica of Copenhagen's round tower, and even wooden windmills. Be transported to another place and time as you walk around the Christmas shops, cute breweries and pancake shops. The town also has some great fun family attractions on the outskirts of town, including Quicksilver Ranch and Ostrichland.
---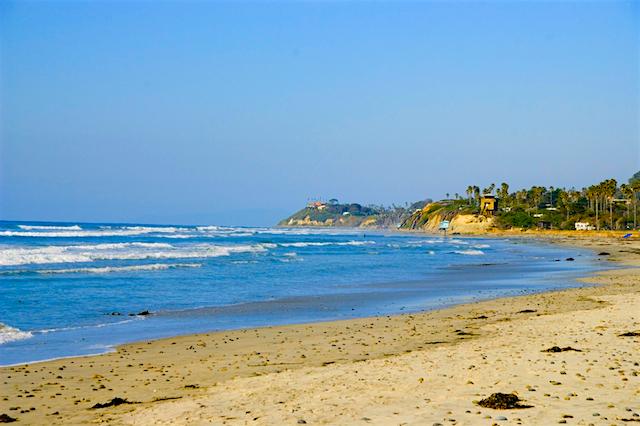 Solana Beach
Be sure to check out this quaint seaside town with only a few tourists, laidback vibes, and a beautiful beach. The town is great for long lunches and relaxing afternoons on the beach. Spend a few hours exploring the Cedros Design District, great for window shopping and checking out the local breweries. The town also has some tasty cafes and stores to finish off a fun day out by the sea, including the Naked Cafe and Pizza Port.
---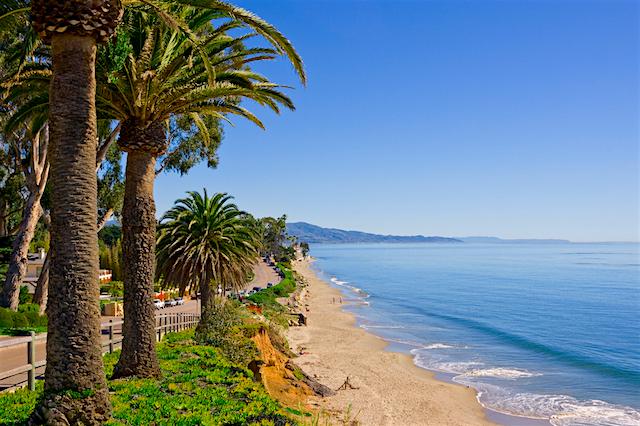 Santa Barbara
One of the most scenic beaches on the California coast has to be Santa Barbara. Head to Stearns Wharf to see the wild Pacific at its most beautiful, then take a wander along State Street to do some shopping and grab some tasty lunch at one of the many popular bars and restaurants. For a fun day out with the kids finish off the day by heading to Santa Barbara Zoo or for the adults, take part in some typical Californian wine tasting to finish your day on the Urban Wine Trail.
---
Driving Auto Europe's Pacific Coast Highway Itinerary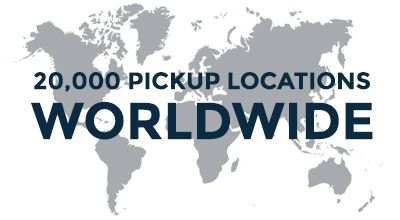 Enjoy majestic ocean vistas, pristine sandy beaches, and charming Californian cities with Auto Europe's guide to the Best Day Trips from LA. Drive along the stunning Pacific Coast Highway with your
California rental car
from Auto Europe, and take in the sites at a pace that best suit your travel interests. Give us a call or click today, and get ready to embark on the ultimate road trip drive from sunny Los Angeles.