Hanover Langenhagen Airport - HAJ
The Hanover-Langenhagen Airport is located roughly nine miles north of Hanover and is considered to be the ninth busiest airport in Germany. This facility services over 50 airlines, flying to destinations worldwide 24-hours a day.

For your convenience, Auto Europe is able to book rental cars in Hanover with most major carriers that do business in the Hanover-Langenhagen Airport, as well as in offices in downtown Hanover. Clients are also offered special deals on chauffeur and transfer services during their time abroad.
Langenhagen Airport Information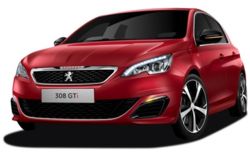 The airport has an extensive selection of cafes, restaurants and bars, making figuring out what you want to eat somewhat of a challenge. Once you're full, spend some time surveying the goods offered at one the location's specialty shops. Big name stores inside the airport include: Harley Davidson Shop and the Virgin Mediastore. Last minute banking is easily completed at any of the facility's ATMs, banks and currency exchange offices.
The Airport Service Center is located on the arrivals level of Terminal B and is open 24/7 in order to better serve you. Staff members working at the service center can help you with general airport information, tax refund processing, lost and found items, service for passengers with reduced mobility, storage of objects that you cannot take on board/in hand luggage for the duration of your trip, park service and any other inquiries regarding international travel that you might have.

Accommodations Near HAJ Airport
In order to help make planning your trip as hassle free as possible, Auto Europe is able to book hotel rooms in Hanover and surrounding cities at discounted rates! There are several hotels near the Hanover Airport including: the Jagerhof, Hotel Mecklenheide, Frick's Hotel and Restaurant, Hotel Globotel and the Lons Hotel. Call us toll-free at 1-888-223-5555 for more information about booking a hotel with Auto Europe.

Contact Information for HAJ
Telephone: +49 (0)511 9770
Location: The Hanover-Langenhagen Airport is located roughly nine miles from Hanover's city center.

Hanover Airport Map