Car Rental Hanover, Germany
If you're thinking about taking a vacation in Germany, a trip to Hanover may be just what you're looking for! Located in northern central Germany, Hanover is home to all kinds of interesting attractions. Although much of the city was destroyed in WWII, most of it has been rebuilt. Today visitors flock to places like the Royal Gardens, the State Opera House, and the large Market Church, located in the Old Town. The Hanover Zoo is one of the best in all of Europe, and is a must visit if you're spending any time in the city. Hanover's Langenhagen Airport, is the perfect place to rent a car and begin your travels. You can also choose the added conveniece of a private chauffeur driver for a measure of comfort and intimacy as you begin your adventures.
Road Trip From Hanover to Explore More of Germany in a Rental Car
| | | | |
| --- | --- | --- | --- |
| Driving Route | Distance (mi) | Distance (km) | Avg. Trip Time |
| Hanover to Berlin | 177.09 MIs | 285 KMs | 2h 58 mins |
| Hanover to Cologne | 182.31 MIs | 293.4 KMs | 3h 35 mins |
| Hanover to Frankfurt | 217.54 MIs | 350.1 KMs | 4h 1 mins |
| Hanover to Hamburg | 94.07 MIs | 151.4 KMs | 1h 38 mins |
| Hanover to Munich | 408.55 MIs | 657.5 KMs | 6h 8 mins |
| Hanover to Stuttgart | 318.26 MIs | 512.2 KMs | 5h 42 mins |

See More of Germany with a Hanover Car Rental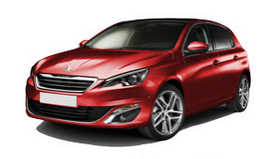 Once you've seen enough of Hanover, take a venture out into the surrounding area! It's central location makes it a great place if you're looking to visit any of the nearby cities, like Wunstorf, and the relaxing Steinhuder Meer National Park. Maybe you will want to head over to Braunschweig and check out one of Germany's most interesting buildings, the creative expressionist Rizzi-Haus. Wherever you're going to be travailing, a car rental in Germany is going to be a great way to see more of Europe!
Rent a Car in Hanover with Auto Europe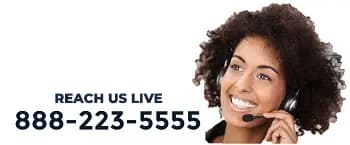 See more of Germany and book your rental car in advance with Auto Europe. We guarantee the best prices in the industry, so you can save search time! Auto Europe offers 24-hour roadside assistance wherever your rental is located, and has unparralled customer service. If you have questions about the booking process we welcome your call toll free, 24 hours a day at 1-888-223-5555. Don't delay, book your next rental car in Hanover today!