Car Rental Dortmund, Germany
Dortmund is a large city located just north of the Rurh River. An interesting city of contrast, Dortmund is often called a green metropolis, as nearly half the municipal area consists of green spaces, forests, waterways, and spacious parks such as Westfalenpark and the Rombergpark. What is interesting about that, is for nearly 100 years there was extensive coal and steel milling within the city limits. Like many cities in Germany, the Old Town Hall is one of the main sights to see. There is also a moated castle from the 13th century known as the Haus Rodenberg, which is very impressive. Leisurely tour Dortmund's cityscape with the aid of a hired driver, or stay behind the steering wheel and enjoy the independence of driving a rental car in Germany.
Road Trip From Dortmund to Explore More of Germany in a Rental Car
| | | | |
| --- | --- | --- | --- |
| Driving Route | Distance (mi) | Distance (km) | Avg. Trip Time |
| Dortmund to Berlin | 306.14 MIs | 492.7 KMs | 4h 44 mins |
| Dortmund to Cologne | 58.90 MIs | 94.8 KMs | 1h 21 mins |
| Dortmund to Frankfurt | 137.13 MIs | 220.7 KMs | 2h 26 mins |
| Dortmund to Hamburg | 214.74 MIs | 345.6 KMs | 3h 20 mins |
| Dortmund to Munich | 376.48 MIs | 605.9 KMs | 5h 47 mins |
| Dortmund to Stuttgart | 260.72 MIs | 419.6 KMs | 4h 4 mins |

See More of Germany with a Dortmund Car Rental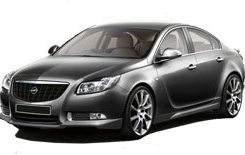 With a car rental in Dortmund, access many fun and exciting western cities, like Cologne, Dusselforf, and Essen, all of which are under an hour away. You may want to explore many of the areas national forests, or head further west to the Netherlands. Wherever you're planning on going, Dortmund is a charming city that makes for a great home base while on your next vacation in Germany.
Book with the Top Car Rental Companies in Dortmund
Auto Europe works with the best car rental companies in Dortmund and all of Germany to provide our customers with the most options at the best prices. Browse car categories from suppliers including Hertz, Europcar, Avis, and more. Compare rental rates from different suppliers and a variety of makes & models to find the best deal for your travel group. No matter which car rental supplier you go with, you know you're in good hands with Auto Europe.
Rent a Car in Dortmund with Auto Europe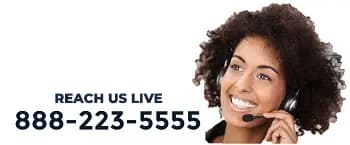 See more of Germany at your own pace when you book a car rental in Germany with Auto Europe. We guarantee the best rates and service in the industry, so you don't have to spend all day searching the internet. Auto Europe also offers 24-hour roadside assistance on all rentals, can easilly be reached from Germany, and will be there for you 24/7. If you have questions about rentals, booking, or travel in Germany, please call us toll free, at 1-888-223-5555 to reach a live representative.