Car Rental Dusseldorf, Germany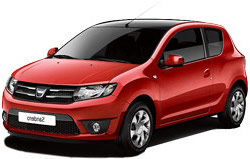 A rental car in Dusseldorf, Germany invites you to explore this fashion and art hub in Western Germany at a pace which suits you. Bisected by the Rhine River, Dusseldorf is famous for its exquisite monuments, vibrant nightlife and international cuisine. It is also a city notable for its fine arts academies and influences in experimental music. These qualities combine to treat visitors to a diverse vacation destination. One of the easiest ways to navigate through Dusseldorf's city sights is to pre-arrange a pick up at Dusseldorf Airport, Weeze Airport, or Dusseldorf Central Station so you may come and go as you please.
A rental vehicle allows travelers to linger at points of interest without worrying about rigid public transportation schedules. Auto Europe boasts availability at hundreds of car rental locations in Germany includes an extensive fleet of vehicles in Dusseldorf! Use our simple three step booking engine at the top of the page or give us a call today at 1-888-223-5555!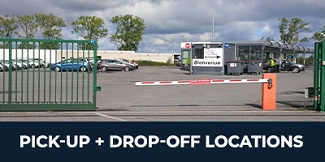 Dusseldorf, DE car rental pick-up and drop-off
Let us know which of the Dusseldorf, Germany, car rental sites you'd like to visit by utilizing our search engine to begin your search. In addition to Dusseldorf Airport's fleet of autos, there are additional downtown sites. There are both Citer and Europcar facilities at the airport and around the city. With Auto Europe, clients may pick up and drop off their Dusseldorf car rental in a variety of locations! Let us know if you don't see what you're searching for and we'll try our best to track it down.
1-888-223-5555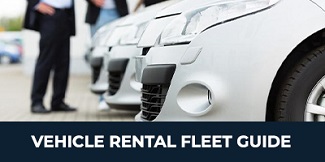 Dusseldorf, DE car rental models
An ever-expanding selection of car rental models is available on Auto Europe's platform, as well as 24-hour customer support and pricing optimizations. Rates for Dusseldorf vehicle rental models can be found on autoeurope.com, from Ford Edge SUVs to Chevy Impalas and Chrysler 300s. A Volkswagen Jetta or a Chrysler Pacifica 7-seater van for the family is not to be overlooked. In Dusseldorf, you may rent a vehicle whether you're in Germany for business, leisure, or educational purposes.

Look through our varied car rental fleet!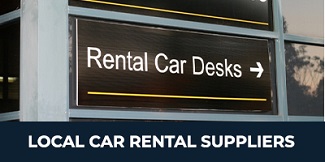 Dusseldorf, DE car rental providers
On the Auto Europe website, Citer and Europcar car rental prices in Dusseldorf are updated in real-time. Online savings and 24/7 customer care may be yours for the taking with just three simple clicks. Your Germany car rental will be waiting for you as soon as you arrive at the airport with your identification, driver's license, and airline boarding pass. To learn more about the Dusseldorf automobile rental companies we work with, click on the links below.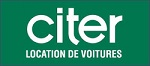 Please have a look at our car rental reviews from past satisfied customers!
Points of interest with a Dusseldorf car rental
A Dusseldorf rental car invites exploration and is the ideal way to start your German vacation. Discover downtown from the city's picturesque roadways, investigating incredible monuments and pausing to dine at some of Germany's most exceptional restaurants. Old Town Dusseldorf lies at the heart of the city and was rebuilt after World War II. Home to more than 260 bars, pubs, and cafes, a visit to Old Town should be at the top of your to-do list during your trip. Travelers that visit Dusseldorf in July will have the benefit of attending the third largest fair in Germany: The Largest Fair on the Rhine. This fun-filled festival features park rides, vendors, live entertainment, food tents, and hardy German beer - an exciting event for travelers of all ages! To prepare for your trip visit our information page to learn more about driving in Germany. Auto Europe does recommend all travelers planning on driving in Germany obtain a international driver's license to supplement your domestic license as it is a helpful if you get into a small fender bender or are pulled over by local law enforcement.
Travelers can also drive their Dusseldorf car hire to the following cities in Germany:
| | | | |
| --- | --- | --- | --- |
| Driving Route | Distance (mi) | Distance (km) | Avg. Trip Time |
| Dusseldorf to Berlin | 347.09 MIs | 558.6 KMs | 5h 25 mins |
| Dusseldorf to Cologne | 27.34 MIs | 44 KMs | 45 mins |
| Dusseldorf to Frankfurt | 141,61 MIs | 227.9 KMs | 2h 27 mins |
| Dusseldorf to Hamburg | 250.16 MIs | 402.6 KMs | 3h 52 mins |
| Dusseldorf to Munich | 380.46 MIs | 612.3 KMs | 5h 50 mins |
| Dusseldorf to Stuttgart | 252.21 MIs | 405.9 KMs | 3h 54 mins |
Dusseldorf car rental FAQ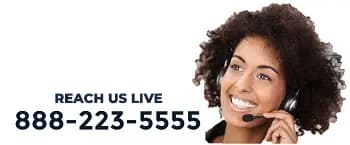 Can I rent an automobile in Dusseldorf and drive with my Canadian driver's license?
Individuals from Canada will undoubtedly be happy to know they can get to Dusseldorf and pick-up their rental-car having a legal Canadian license in good standing. An international driver's license is not required to pick-up your rental car but might help speed up things if you are stopped while traveling.
Is It possible to drive my rental car into other countries?
As a result of insurance regulations in Germany there could be constraints on operating specific automobiles to alternative countries, but the vast majority of car rentals are often driven anywhere in Western Europe with virtually no limitations. Please check in advance to ensure your travel plans would be feasible with the car or truck you intend on renting. One way car or truck rentals are usually permitted and available from nearly all rental-car suppliers.
Can I cancel my rental car reservation in Dusseldorf?
Definitely, we provide automobile renters to terminate reservations up to 48 hours prior to their pick up day.