Car Rental Dusseldorf, Germany
A rental car in Dusseldorf, Germany invites you to explore this fashion and art hub in Western Germany at a pace which suits you. Bisected by the Rhine River, Dusseldorf is famous for its exquisite monuments, vibrant nightlife and international cuisine. It is also a city notable for its fine arts academies and influences in experimental music. These qualities combine to treat visitors to a diverse vacation destination. One of the easiest ways to navigate through Dusseldorf's city sights is to
pre-arrange a pick up at Dusseldorf Airport
, or
Dusseldorf Central Station
so you may come and go as you please. A rental vehicle allows travelers to linger at points of interest without worrying about rigid public transportation schedules. Auto Europe boasts availability at hundreds of
car rental locations in Germany
includes an extensive fleet of vehicles in Dusseldorf!

Road Trip From Dusseldorf to Explore More of Germany in a Rental Car
| | | | |
| --- | --- | --- | --- |
| Driving Route | Distance (mi) | Distance (km) | Avg. Trip Time |
| Dusseldorf to Berlin | 347.09 MIs | 558.6 KMs | 5h 25 mins |
| Dusseldorf to Cologne | 27.34 MIs | 44 KMs | 45 mins |
| Dusseldorf to Frankfurt | 141,61 MIs | 227.9 KMs | 2h 27 mins |
| Dusseldorf to Hamburg | 250.16 MIs | 402.6 KMs | 3h 52 mins |
| Dusseldorf to Munich | 380.46 MIs | 612.3 KMs | 5h 50 mins |
| Dusseldorf to Stuttgart | 252.21 MIs | 405.9 KMs | 3h 54 mins |

Tour Germany with a Dusseldorf Car Rental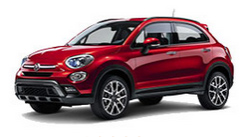 A Dusseldorf rental car invites exploration and is the ideal way to start your German vacation. Discover downtown from the city's picturesque roadways, investigating incredible monuments and pausing to dine at some of Germany's most exceptional restaurants. Old Town Dusseldorf lies at the heart of the city and was rebuilt after World War II. Home to more than 260 bars, pubs, and cafes, a visit to Old Town should be at the top of your to-do list during your trip. Travelers that visit Dusseldorf in July will have the benefit of attending the third largest fair in Germany: The Largest Fair on the Rhine. This fun-filled festival features park rides, vendors, live entertainment, food tents, and hardy German beer - an exciting event for travelers of all ages! To prepare for your trip visit our information page to learn more about driving in Germany.

Why Rent a Car in Dusseldorf with Auto Europe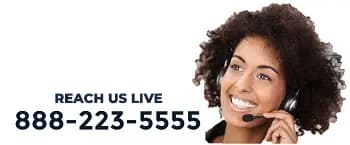 There are a number of reasons to rent a car in Dusseldorf with Auto Europe, but the most compelling are: pricing, experience and convenience. Not only does Auto Europe guarantee the lowest rates in the industry, we can arrange a rental car for pick up at a number of convenient downtown or airport locations in Dusseldorf. With over 60 years of experience, our professional reservation agents are available 24/7 to assist you with booking a rental car for your next vacation. Auto Europe offers convenient online booking in addition to a toll-free number where you can speak with an experienced agent day or night: 1-888-223-5555.
Popular Car Rental Locations in Germany