Car Rental Bonn, Germany
Located an easy drive south of Cologne, Bonn is Germany's 19th largest city, and is the former capital of West Germany. Roughly half of all government jobs still remain in Bonn and it is known as the "Federal City." The focus of much of the city's work has to do with the environment and sustainable development, and a number of UN agencies are located in Bonn. As the birthplace of Ludwig van Beethoven, even classical musical fans are lured to this historic city. Access the sights and sounds of Bonn more readily with the convenience of a car rental in Germany, or the added comfort of a chauffeured tour! When you rent a car with Auto Europe, you know you are getting the best rate and have 24/7 support throughout the entire rental process.
Road Trip From Bonn to Explore More of Germany in a Rental Car
| | | | |
| --- | --- | --- | --- |
| Driving Route | Distance (mi) | Distance (km) | Avg. Trip Time |
| Bonn to Berlin | 370.08 MIs | 595.6 KMs | 5h 48 mins |
| Bonn to Cologne | 21.12 MIs | 34 KMs | 35 mins |
| Bonn to Frankfurt | 107.49 MIs | 173 KMs | 1h 50 mins |
| Bonn to Hamburg | 278.43 MIs | 448.1 KMs | 4h 26 mins |
| Bonn to Munich | 346.35 MIs | 557.4 KMs | 5h 9 mins |
| Bonn to Stuttgart | 218.16 MIs | 351.1 KMs | 3h 18 mins |

See More of Germany with a Car Rental in Bonn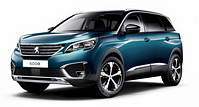 Bonn is nestled along the Rhine River, and is simply one of Germany's more decadent - but underrated - cities. Bonn was the capital of West Germany during the Cold War, and today it's still widely regarded as the birth city of Beethoven and host city of one of Europe's best pre-Lent festivals, Karneval.

Bonn is a city that's rich in architecture and offers some of the finest aspects of German culture. Driving from sight to sight is the most efficient way to see Bonn's landmarks and world-famous architecture. Traveling by car will also allow you to drive along the beautiful Rhine River, and will save you time for dining out and visiting one - or a few! - of Bonn's many museums, like the Beethoven Haus, for example.

Places of worship are plentiful in Bonn, and they make excellent visits for historical and cultural enrichment. Within a radius of 4.7 km, you can drive to two of Bonn's most beautiful churches, Kreuzbergkirche and Bonner Münster (Bonn Minster); however, architectural masterpieces are everywhere in Bonn, so surprise yourself along the way as you drive around/

When it's time to take a break from sightseeing, you can park your car somewhere in the Poppelsdorfer Allee. It's a busy avenue that is surrounded by beautiful neighbourhoods and buildings. Kaiser Square is a large park that is the heart of Poppelsdorfer, and it connects the Electoral Palace and Castle Poppelsdorf. After hanging out in Poppelsdorfer, make the short drive to the Heerstrasse neighbourhood. In April, the neighbourhood will be in full bloom with cherry blossoms. You can also drive down to the southern part of the city in Südstadt and see more of the city's fine architecture.

When it's time for a break from the city, make the short drive 11 km out of Bonn along Reichsstraße and visit Kottenforst for hiking, fresh air, and more of the lush landscape along the Rhine. This is a lavish city you'll want plenty of time to absorb, and to allow your time to be as uncomplicated as possible, renting a car is the choice you'll want to make.
Rent a Car in Bonn with Auto Europe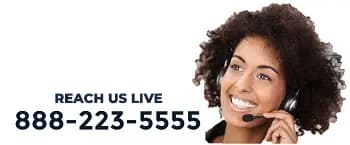 See more of Germany when you pick up a rental car in Germany with Auto Europe We guarantee the best prices in the industry, so you never have to worry about searching all over the place! Auto Europe also offers 24-hour roadside assistance wherever your rental takes place. If you have questions about the booking process, you may reach Auto Europe staff over the telephone to answer questions or to book a rental. Call us toll free 24 hours a day at 1-888-223-5555 to book your next car rental in Germany today!