Car Rental Wolfsburg, Germany
Wolfsburg, headquarters of Volkswagen, was founded in 1938 specifically to create a home for the employees of the new VW factory. Wolfsburg's most popular attraction is Autostadt, an open air automobile museum owned and operated by the famous VW Company. Factory tours are offered in German and English, you can book a test drive on their track, and there are plenty of activities and a playground for children. With a Germany rental car from Auto Europe, you can cruise around town in your very own Volkswagen!
Road Trip From Wolfsburg to Explore More of Germany in a Rental Car
| | | | |
| --- | --- | --- | --- |
| Driving Route | Distance (mi) | Distance (km) | Avg. Trip Time |
| Wolfsburg to Berlin | 141.92 MIs | 228.4 KMs | 2h 21 mins |
| Wolfsburg to Cologne | 233.88 MIs | 376.4 KMs | 3h 50 mins |
| Wolfsburg to Frankfurt | 226.55 MIs | 364.6 KMs | 3h 39 mins |
| Wolfsburg to Hamburg | 137.07 MIs | 220.6 KMs | 2h 12 mins |
| Wolfsburg to Munich | 373.38 MIs | 600.9 KMs | 5h 43 mins |
| Wolfsburg to Stuttgart | 327.33 MIs | 526.8 KMs | 5h 22 mins |

Explore Germany with a Wolfsburg Car Rental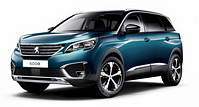 While it is hard to escape cars in Wolfsburg, the city offers a variety of activities for those with other interests. The largest interactive museum in the country makes its home in Wolfsburg. Children and Adults will enjoy a visit to the Phaeno Science Center, its 350 experiment stations and a ride on the gyroscope. Families will also enjoy the impressive moon-shaped Wolfsburg Planetarium. The planetarium offers a wide selection of programs, from educational to everyone's favorite, the Pink Floyd laser light show. If you enjoy shopping, drive your rental car over to the designer outlets where you can purchase designer handbags, shoes, suits and jackets at extremely discounted prices. The Outlets are well known for their selection of Nike, Puma and Adidas. When you get hungry, Wolfsburg is home to a variety of eateries. Try some traditional German fare, Chinese cuisine, or enjoy a burger and a beer at one of the many pubs. With a rental car from Auto Europe, you will have your pick!

Rent a Car in Wolfsburg with Auto Europe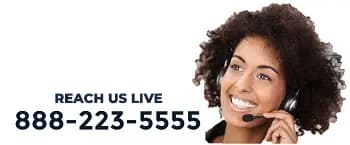 Book your rental car in Wolfsburg online, or call Auto Europe's toll free number 1-888-223-5555. We have representatives available 24 hours a day, 7 days a week for your convenience. Auto Europe is proud to offer the lowest rates in the industry, so you can spend less time worrying about money, and more time having fun on your vacation to Germany!