Car Rental Ramstein, Germany
Located close to the borders of France, Luxembourg, and Belgium, the small city of Ramstein is a strategic location for starting a diverse vacation. The city has developed from a small agricultural village to a medium sized city that provides its visitors with a variety of restaurants serving traditional and international food, relaxing pubs, and plethora of engaging outdoor activities. One of the best ways to get around the city and the surrounding region is by car. With a car rental you will have the freedom to visit places of interest and travel at leisure. Auto Europe boasts an extensive rental car fleet in Germany at a pick up location of your choosing.
Road Trip From Ramstein to Explore More of Germany in a Rental Car
| | | | |
| --- | --- | --- | --- |
| Driving Route | Distance (mi) | Distance (km) | Avg. Trip Time |
| Ramstein to Berlin | 418.86 MIs | 674.1 KMs | 6h 33 mins |
| Ramstein to Cologne | 162.98 MIs | 262.3 KMs | 2h 34 mins |
| Ramstein to Frankfurt | 83.45 MIs | 134.3 KMs | 1h 28 mins |
| Ramstein to Hamburg | 385.62 MIs | 620.6 KMs | 5h 58 mins |
| Ramstein to Munich | 271.22 MIs | 436.5 KMs | 4h 3 mins |
| Ramstein to Stuttgart | 132.78 MIs | 213.7 KMs | 2h 6 mins |

Tour Germany with a Ramstein Car Rental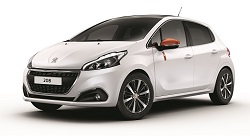 A rental car is a prerequisite for discovering the city of Ramstein and the surrounding Rhine-Palatinate region. It also provides you with an opportunity for travel to other countries. After enjoying the sights and sounds offered by downtown Ramstein, take a day trip to Met, France for exquisite cuisine and artisanal goods, or venture to Luxembourg to learn more about this fascinating landlocked, rural country. Enjoy a cold, refreshing beer on a pub terrace in Belgium. Whatever you decide, you will have plenty of opportunity to tour on your own time with a rental car. Visit our information page to learn more about driving a rental car in Germany.

Renting a Car in Ramstein with Auto Europe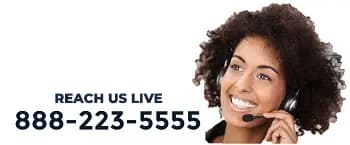 Auto Europe wants you to get the most out of your vacation by providing you guaranteed low rates on car rentals in Germany for your next vacation. Our exceptional customer service driven reservation agents can assist you with arranging a rental car for pick up at a location of your choice. For further information, visit our car rental FAQs or call our toll free number at 1-888-223-5555.