Car Rental Erfurt, Germany
Explore the lovely capital of Thuringia with a rental car. The medieval city center of Erfurt has been well preserved, and draws visitors from all over the world. The most well known site in Erfurt is the side by side Mariendom and Severikirche. The cathedral and the church tower over the city and create a picturesque view wherever you go. Erfurt is also home to the oldest synagogue in Europe. The synagogue, built in 1100, is now home to the impressive Erfurt Treasure. The treasure was found in the walls of house in 1998. The coins and jewels were secretly hidden by the people who lived there in 1349 during the Black Death riots. See these and more when you book a German rental car in Erfurt.
Road Trip From Erfurt to Explore More of Germany in a Rental Car
| | | | |
| --- | --- | --- | --- |
| Driving Route | Distance (mi) | Distance (km) | Avg. Trip Time |
| Erfurt to Berlin | 187.46 MIs | 301.7 KMs | 3h 3 mins |
| Erfurt to Cologne | 233.51 MIs | 375.8 KMs | 3h 36 mins |
| Erfurt to Frankfurt | 159.81 MIs | 257.2 KMs | 2h 30 mins |
| Erfurt to Hamburg | 243.76 MIs | 392.3 KMs | 3h 53 mins |
| Erfurt to Munich | 256.68 MIs | 413.1 KMs | 3h 44 mins |
| Erfurt to Stuttgart | 211.51 MIs | 340.4 KMs | 3h 25 mins |

Explore Germany with a Erfurt Car Rental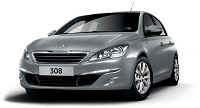 One of the most amazing and famous locations in Erfurt is the Krämerbrücke, or "Merchant's Bridge." The bridge was built by local merchants in 1325, and crosses the Gera River. Visit the gorgeous medieval buildings on the bridge where you can purchase unique handmade goods from local artisans. If you are looking to do more shopping, point your rental car towards Anger, Erfurt's main square. The square is home to many shopping malls and complexes housed within historical and modern buildings. While you're in Anger, you can stop by the Kaufmannskirche, where Johann Sebastian Bach's parents were married in 1668. Another important religious site in Erfurt is the Augustinekloster, where Martin Luther lived as a monk in the early 1500's. The monestary is used as a parish church today, and offers visitors a permanent exhibit of Martin Luther's life. There is so much more to see in Erfurt. With a rental car, you won't miss out on any of it.
Rent a Car in Erfurt with Auto Europe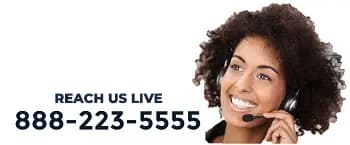 Book you rental car in Erfurt online, or call our toll free number to speak with an Auto Europe representative 1-888-223-5555. Our agents are available to take your call 24 hours a day, 7 days a week. Auto Europe is proud to offer the best rates in the industry, and if you find a better rate anywhere, we will match it!