Car Rental Bremerhaven, Germany
The wonderful city of Bremerhaven was founded in 1827 at the mouth of the Weser River in northern Germany. During World War II most of Bremerhaven was destroyed, since then the city has rebuilt itself to become on of the most important port cities in the world. Auto Europe offers several car rental locations in Bremerhaven along with an extensive car rental fleet to make it easy to find the perfect car and location to start your vacation. With a rental car in Germany, travelers will be able to experience all of the historic landmarks and take in the culture of this beautiful German city.
Road Trip From Bremerhaven to Explore More of Germany in a Rental Car
| | | | |
| --- | --- | --- | --- |
| Driving Route | Distance (mi) | Distance (km) | Avg. Trip Time |
| Bremerhaven to Berlin | 285.95 MIs | 460.2 KMs | 4h 8 mins |
| Bremerhaven to Cologne | 234.81 MIs | 377.9 KMs | 3h 45 mins |
| Bremerhaven to Frankfurt | 324.91 MIs | 522.9 KMs | 4h 53 mins |
| Bremerhaven to Hamburg | 112.53 MIs | 181.1 KMs | 1h 43 mins |
| Bremerhaven to Munich | 510.45 MIs | 821.5 KMs | 7h 20 mins |
| Bremerhaven to Stuttgart | 425.7 MIs | 685.1 KMs | 6h 32 mins |

Explore Germany with a Bremerhaven Car Rental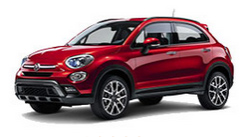 Rent a car in Bremerhaven with Auto Europe and you will not be disappointed! Discover Bremerhaven's fishery harbor overflowing with cafés, bistros and many shops offering maritime related products from around the city. Take a relaxing cruise around the harbor or visit playful seals and many other unique animals at the Zoo at the Sea. Take a look in to the incredible background of the Bremerhaven at the Historical Museum, showcasing the development of the city with an abundance of unique exhibits. Allow Auto Europe to help you explore Bremerhaven and discover all the remarkable things it has to offer. If you have questions about driving in Bremerhaven, be sure to visit our driving information page for help.
Rental Cars in Bremerhaven with Auto Europe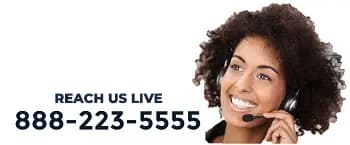 Make your travel plans in advance with Auto Europe, and rent a car in Bremerhaven. We guarantee the best prices in the industry, so you never have to worry about finding a better deal! Auto Europe also offers 24-hour roadside assistance wherever your rental is located. If you have questions about the booking process be sure to visit the helpful frequently asked questions page online. Auto Europe staff is available over the telephone as well to answer questions or to book a rental. Call us toll free, at 1-888-223-5555.