Car Rental Ulm, Germany
Explore the birthplace of Albert Einstein with a rental car from Auto Europe. A drive around Ulm will reveal a plethora of sculptures, monuments, and building built in honor of or named after Germany's famous genius. You can even visit the house where he was born. With a rental car, you will also be able to explore Fischerviertel, or "Fishermen's Quarter." This beautifully restored, historic section of Ulm offers a glimpse at half-timbered houses and cobblestoned alleys. Fischerviertel's most popular attraction is the Schiefes Haus. The 16th century "Crooked House" now serves as a hotel. Don't miss out on the amazing sites of Ulm. Book your rental car in Germany today!
Road Trip From Ulm to Explore More of Germany in a Rental Car
| | | | |
| --- | --- | --- | --- |
| Driving Route | Distance (mi) | Distance (km) | Avg. Trip Time |
| Ulm to Berlin | 386.49 MIs | 622 KMs | 5h 55 mins |
| Ulm to Cologne | 279.3 MIs | 449.5 KMs | 4h 21 mins |
| Ulm to Frankfurt | 178.89 MIs | 287.9 KMs | 2h 56 mins |
| Ulm to Hamburg | 432.72 MIs | 696.4 KMs | 6h 49 mins |
| Ulm to Munich | 96.49 MIs | 155.3 KMs | 1h 28 mins |
| Ulm to Stuttgart | 57.16 MIs | 92 KMs | 1h 7 mins |

Explore Germany with an Ulm Car Rental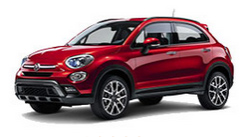 The beautiful German city of Ulm makes its home on the River Danube. The town is famous for the Ulmer Münster, with its 15th century paintings, brightly colored stained glass and intricate wood carvings. This gorgeous example of gothic architecture is the world's tallest church, measuring 528 feet. If you've got the stamina, you can climb 768 steps to the observation deck 469 feet in the air. Ulm is a generally foggy city, but on a clear day you can view the Alps from the top of the minster. A drive around Ulm in your rental car will reveal a plethora of brightly painted sparrow sculptures. The sparrow is a symbol of the city, and residents are even referred to as, "spatzen," the German word for sparrow. Other must see sites in Ulm include the giant glass pyramid, home to the City Library, the town hall which was built in 1370 and displays colorful 16th century murals, and the two remaining towers of Ulm's fortress, the Gänseturm (goose tower) and the Metzgerturm (butchers' tower). Before you return your rental car, be sure to pay you respects at the White Rose Memorial, built for Hans and Sophie Scholl. These brave students, who spent part of their childhood in Ulm, lost their lives resisting the Nazi regime in Germany.

Rent a Car in Ulm with Auto Europe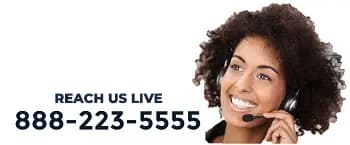 Explore historic and lovely Ulm with a rental car from Auto Europe. Book online, or call out toll free number to speak with one of our helpful representatives 1-888-223-5555. Auto Europe is proud to offer the lowest rates in the industry. If you find a better rate anywhere in Ulm, we will match it!