Car Rental Stuttgart Airport - STR
The Stuttgart Airport is situated approximately eight miles from downtown Stuttgart. Last year the facility handled just over 9.4 million passengers, making it the seventh busiest airport in the country. The airport serves as a hub for low cost carrier Germanwings.

For your convenience, Auto Europe has the best rates with most major rental companies who supply rental cars in Stuttgart, as well as in offices in downtown Stuttgart. Clients are also offered special deals on chauffeur and transfer services during their time abroad.

Stuttgart Airport Information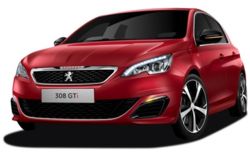 Purchase theater tickets, book seats on a site seeing tour and tie up any other loose ends involved with planning your trip at one of the travel agencies located in Terminal 1 and Terminal 4. Relax in one of the airport's restaurants, bars or cafes and enjoy a tasty meal or a frosty pre-flight pint. Take your broken or worn out shoes to the cobbler that works inside the Stuttgart Airport and watch as the old becomes new again! Last minute gifts and souvenirs can be purchased at one of the airport's newsstands or specialty shops.
Any questions that may arise during your time traveling through the Stuttgart Airport should be directed towards staff members working at the information desk located on Level 3 of Terminal 1. These individuals will be able to provide you with specific airport information, as well as answer questions involving currency conversion and other travel related needs.

Accommodations near Stuttgart Airport
Not only does Auto Europe offer the best rates on rental cars in Germany, but travelers can book hotel rooms in Stuttgart at discounted rates. There are several hotels in close proximity to the Stuttgart Airport including: Fritzis Art Hotel, Quality Hotel Schwanen Stuttgart, Garni Hotel Schumacher, Best Western Stuttgart and the Hotel AM Hirschgarten. Call us toll-free at 1-888-223-5555 for more information about booking a hotel in Stuttgart.

Contact Information for STR
Telephone: +49 (0)711 9480
Location: The Stuttgart Airport is located approximately eight miles from downtown Stuttgart.

Stuttgart Airport Map