Car Rental Garmisch, Germany
Grab your skis, some trail mix, and get ready to explore the Olympic training village of Garmisch in your rental car in Garmisch, Germany. Once two cities, Garmisch-Partenkirchen is now commonly referred to simply as Garmicsch. Located in the heart of Bavaria, Garmisch is a world class resort destination and a great place to experience the clean crisp air and outdoors while on vacation in Germany. Nestled on the German-Austrian border, visitors to Garmisch typically experience a more modern based city in Garmisch, but in Partenkirchen, it is more of an old time feel. It is not uncommon for local traffic to come to a standstill on cobblestone streets while herds of mountain cattle make their way to the meadows. Garmisch even has a bid in to host the 2018 Winter Olympic Games!
Save on your rental car in Garmisch when you book with Auto Europe today. Compare rates at local rental car supplier offices in Garmisch with rates at major international locations like the Munich International Airport.
Road Trip From Garmisch to Explore More of Germany in a Rental Car
| | | | |
| --- | --- | --- | --- |
| Driving Route | Distance (mi) | Distance (km) | Avg. Trip Time |
| Garmisch to Berlin | 418.12 MIs | 672.9 KMs | 6h 24 mins |
| Garmisch to Cologne | 390.09 MIs | 627.8 KMs | 6h 9 mins |
| Garmisch to Frankfurt | 298.69 MIs | 480.7 KMs | 4h 43 mins |
| Garmisch to Hamburg | 546.62 MIs | 879.7 KMs | 8h 10 mins |
| Garmisch to Munich | 55.61 MIs | 89.5 KMs | 1h 3 mins |
| Garmisch to Stuttgart | 167.95 MIs | 270.3 KMs | 2h 55 mins |

See more of Germany with a Garmisch Car Rental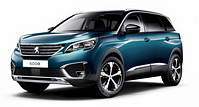 Once you've experienced your fill of world class skiing and delicious Bavarian cuisine take your rental car in Garmisch down to Innsbruck, Austria. Another great outdoors based location; Innsbruck is also home to eight unique museums, more than six parks and gardens, and some beautiful unique architecture you won't find anywhere else. Or, if you're looking for something larger, head north to Munich, where you can take in all the city has to offer. Wherever you're going, you can be sure to stay busy on your next vacation in Germany.
Rent a Car in Garmisch with Auto Europe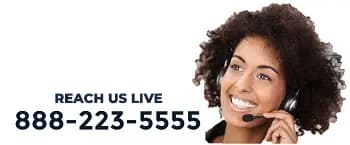 Visit Germany at your own pace and see more with a car rental in Germany through Auto Europe. We guarantee the best prices in the industry, so you can save time planning your trip! Auto Europe also offers 24-hour roadside assistance no matter where you are. If you have questions about the rental process, or you would like to book a car, Auto Europe staff is available for you 24 hours a day. Call us toll free, at 1-888-223-5555 and book today!