Germany Car Rental Driving Information
Driving Overview
General Information
If you're going to one of the many world famous festivals or simply to tour the hundreds of historic sights sprinkled throughout Munich, Berlin and the rest of the country, make it all the easier with a car rental arranged by Auto Europe! Before you go please take a moment to read over the information below for it will give you insight on what it's like to rent and drive a vehicle in Germany. Also be sure to read our Germany Travel Guide for extensive information on travelling in Germany's most popular cities and locations.
Requirements
To rent a vehicle in Germany through Auto Europe you are required to be at least 18 years old and have a driver's license that has been valid for a minimum of 1 year. Some suppliers may require a valid license for a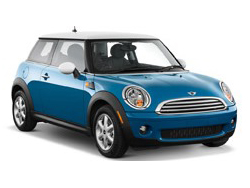 minimum of 3 years depending on the category. Most suppliers in Germany will also like to see an international driver's license as well. Young drivers between the ages of 18-24 may be required to pay an additional surcharge of about $16-$18 CAD per day or be forced to purchase CDW and theft in order to rent a vehicle in Germany with some suppliers. If you intend to travel with children and they happen to be under the age of 12 year or smaller the 1.5 meters tall the must sit in the back seat of the vehicle and secured in a car seat or booster whichever is more appropriate to their size.
Speed Limits
The following are the standard legal speed limits in Germany: city 50 km/h, major roads/open roads 100 km/h and 130 km/h on highways. It is recommended to pay attention to posted signs in the country you are traveling as speed limits can vary.
Rules of the Road
All vehicles are required to drive on the right hand side of the road and give way to trams at all times. When at an intersection cars traveling from the right have priority. When traveling outside of a city you are to use your horn to indicate passing.
Gas & Diesel
In Germany you can expect to pay about $6.67 CAD per gallon for unleaded regular gas and about $5.87 CAD per gallon for diesel. Some gas stations on the highways are open 24 hours, however most are usually only open from 8am to 8pm.
Tolls
At this time in Germany the only tolls are for large trucks traveling on the Autobahns (German highways).
Parking
In Germany parking is usually only permitted on the right hand side of the road unless otherwise indicated. Most cities throughout Germany regulate parking with parking meters that generally have a 2-hour time limit.
Insurance Information
General Information
Insurance is very important when it comes to renting a vehicle especially when it is in a country you have never driven in. Here at Auto Europe we want to make sure you know about what forms of insurance are required for you to have on your rental and what forms are optional. Below you will find detailed information about insurances that are available to car rentals taking place in Germany.
It is important for you to know that when picking up a vehicle in Germany the insurance guidelines for Germany will be in effect for the entire duration of you rental, even if you are returning it to another country.
Required Coverage
In Germany third party liability and fire insurance are required on all vehicle rentals. Whether you are picking up your rental car at the Munich Airport or Frankfurt Airport, you'll need insurance coverage to drive off the lot. Fire insurance provides coverage to rental vehicle itself provided it is damaged because of a fire. Third party liability provides insurance coverage to property and people that are outside of the rental vehicle that may be damaged or injured because of or by the rental vehicle. Auto Europe is happy to advise you that all rental rates in Germany will include these insurances.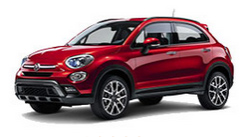 Optional Coverage
In Germany collision damage waiver and theft protection are option on car rentals. Auto Europe gives you the option to purchase these insurances ahead of time at an advance purchase discount by offering them on all inclusive rental rates in Germany. CDW is available locally for approximately $37 CAD per day up to $85 CAD per day depending on what category you are renting. Theft is also offered locally and can cost about $9 to $44 CAD per day and can usually only be purchased in conjunction with CDW. CDW and theft will almost always have a deductible that you are responsible for in the event anything happens to the rental vehicle, in Germany the amount of the deductible can range from $650 up to $2,000 CAD. Super CDW is an optional insurance that is usually offered locally to help reduce the amount of the deductible; it can cost about $11 CAD per day up to $40 CAD per day and is available with select suppliers only. Personal accident insurance (PAI) is another optional insurance that is available locally, which will provide death and disability coverage to the driver and passengers of the rental vehicle. PAI costs approximately $8 CAD per day up to $16 CAD per day depending on the rental supplier. Optional insurances are provided through certain supplies only and prices can change without notice at anytime. If you elect to decline CDW and theft to take advantage of insurance coverage through your credit card please check with the card issuer to learn the specifics of your coverage.
Rental Restrictions
General Information
With Auto Europe most vehicles rented in Germany have the ability to travel throughout Western Europe without any restrictions. Some specific vehicle categories including luxury vehicles, vans and automatics may have travel restrictions due to insurance regulations. Auto Europe has worked hard to build strong relationships with all of our suppliers, which has allowed for the creation of a special rental program, which will allow certain vehicles to travel into Eastern Europe. Additional surcharges may apply to rentals being taken into Eastern Europe. Some suppliers may also restrict some vehicles from traveling into Italy, if you have plans to travel into Italy please advise Auto Europe at time of booking to make sure your rental is permitted to travel there. At this time we would like to ask for you to take a moment and make sure the vehicle you intend to rent will be suitable for your travel needs.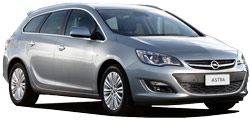 Restricted Countries
Rentals that originate in Germany cannot travel through the following countries without prior notice to and approval of Auto Europe and the suppliers that we work with: Africa (Morocco, Tunisia, Algeria etc) Albania, Bosnia, Belarus, Bulgaria, Czech Republic, Croatia, Estonia, Greece, Hungary, Latvia, Lithuania, Macedonia, Moldova, Montenegro, Poland, Romania, Russia, Serbia, Slovenia, Slovakia, Turkey and the Ukraine.

Note: If you have plans to travel into any of the countries above please advise Auto Europe as travel into most of these countries can possibly be arrange with advanced notice. Additional surcharges may apply to some rentals being taken into Eastern Europe.
One-Way Rentals
International one-way car rentals are offered in and will always incur an additional surcharge. Domestic one-way rentals are also available free of charge with most of our rental suppliers. Minimum rental lengths may apply and not all vehicles are permitted.