Your Germany Car Rental & Travel Questions Answered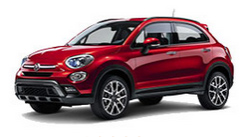 With over 60 years of industry expertise, and more than 20,000 car rental locations around the world, Auto Europe can provide answers to all of your questions which relate to your car rental in Germany. Need answers not listed here? Call us toll free at 1-888-223-5555, and one of our award-winning representatives will be happy to help. Germany car rental specialists are available 24/7 for your convenience.
Germany Car Rental FAQ
Where Do You Pick-Up Your Rental Car in Germany
Auto Europe works with a number of trusted suppliers across the country. Rent a car in Germany at a number of international airport and rail locations at the guaranteed lowest price. Click the links to learn more about the most popular car rental locations in Germany.
| | | | |
| --- | --- | --- | --- |
| Airport Car Rentals | | Rail Station Rental Cars | |
| Berlin Tegel Airport | Cologne Bonn Airport | Berlin Main Rail Station | Düsseldorf Central Railway Station |
| Düsseldorf Airport | Frankfurt Airport | Frankfurt Central Rail Station | Munich Central Rail Station |
| Hamburg Airport | Munich Airport | | |
What type of car is best for vacationing in Germany?
When choosing a rental car in Germany it's important to base you decision on your travel needs. If you're spending most of you time touring through a major city, a economy or compact sized car may be most appropriate. If you're traveling with the whole family or plan on taking long drives, a sprinter van rental or SUV rental may be the best choice. Fortunately for those that desire a more luxurious driving experience, Auto Europe offers a sizeable fleet of luxury car rentals in Germany, at incredibly competitive prices. Real our Germany travel guide to get ideas on where to go on your Germany vacation.
Will I take possession of my rental car at the Airport?
Nearly every car rental supplier has desks within airport terminals, but this doesn't mean that the airport is the only place to pick up your rental car. Most locations also have a variety of rental pickup desks scattered throughout the city, so you can pick the most convienent location close to your hotel. Inquire with Auto Europe about picking up and dropping off your car rental at Berlin Tegel Airport or elsewhere in Germany.
How old do I have to be to rent a car in Germany?
In order to rent a car in Germany, you must be at least 18 years old, and for some suppliers 21. Be aware that drivers under the age of 25 are required to pay a potentially expensive young driver surcharge.
Do I need a credit card to rent a car?
Yes. Credit cards are a requirement when picking up a rental car in Germany. Rental companies will place a hold on your credit card for the value of the insurance deductible that will be refunded after returning the vehicle in working order. This credit hold can be avoided if you purchase the zero deductible insurance inclusion, freeing you from paying for repair costs in the event the rental car becomes damaged or destroyed.
Can I take my rental vehicle outside Germany?
Many car rental suppliers will allow you to travel outside Germany without charging additional car rental fees, although there are specific cases in which restrictions or charges may apply. Most commonly, traveling to Eastern Europe with a rental car out of Germany has very specific requirements for this to be allowed. Auto Europe provides travelers with the lowest available rates for one-way international car rentals in Europe. For inquires regarding crossing international borders with you rental car, contact Auto Europe at 1-888-223-5555.
Do I have to return my rental car to the same location?
Under most circumstances, rental car suppliers will allow you to drop-off your car at another location; many even allow dropping off in other countries. Be aware that one-way-rental fees may apply. More information on this topic can be found on our one-way-rental page.
Do I need GPS while driving in Germany?
Although it is not a requirement when renting a vehicle, many travelers find that a GPS rental can greatly enhance their travel experience in Germany. Many car rental suppliers in Germany offer GPS rentals locally, though the daily price can vary greatly. Inquire online or via phone with an Auto Europe reservations agent for location specific information on local GPS rentals.
Can I extend my car rental while in Germany?
Yes. If you want to keep your car for additional time or extend your trip, contact Auto Europe internationally at 00/800-223-5555-5, and we will make the proper arrangements to extend your rental period, directly with the supplier. If you're planning a stay longer than 3 weeks consider booking a factory-new Peugeot to save money.
What should I do with my paperwork?
Any paperwork received with your car rental should be kept in the glove box, or other safe compartments within the vehicle. Having access to your rental agreement and other paperwork makes it easier for us to assist you in your journey if have any questions or concerns while traveling in Germany.
What if I find a better deal on a rental car in Germany?
Auto Europe guarantees the best rates in the industry, so if you find a better rate elsewhere, complete our Best Rate form online, or contact us directly at 1-888-223-5555 and we will beat whatever rate you present us.
What kind of insurance do I need?
All car rentals with Auto Europe in Germany include unlimited third party liability and fire insurance. But you may want to purchase more comprehensive coverage, such as collision damage waiver and theft protection, depending on your needs. More information regarding insurance options can be found on our car rental insurance page.
Germany Travel FAQ
What are the entry requirements in Germany?
Canadian citizens are not required to purchase a visa when entering Germany for visits spanning less than three months. Pets are also welcome, provided they have had their rabies vaccination within 30 days but less than one year prior to the entry date. The vaccination certificate, however, must be issued in German; no more than three pets are permitted at one time.
What is the time difference in Germany?
Germany runs six hours ahead of Eastern Standard Time in the United States and Canada; however, once Daylight Savings Time occurs, the time difference increases and Germany will then be seven hours behind Eastern Standard Time.
What languages are commonly spoken in Germany?
The official language is German, which is spoken with various dialects. English is also widely spoken and understood throughout. Visitors will find it is most prominent in the western region of the country, but locals everywhere are usually happy to speak either language.
What type of electrical outlets are used in Germany?
Germany operates on the standard Continental two-round-pin plug, carrying 230 V, and 50 Hz.
Where can I exchange currency and find banking services in Germany?
Second only to ATMs, German banks provide the best exchange rates for foreign currency; on weekdays banking facilities are generally open from 830am to 1230pm, and then again from 130pm to 4pm. Most will also remain open as late as 530pm on Thursdays, but are usually closed every Saturday and Sunday. Currency exchange bureaus and kiosks, will also exchange funds, and are located throughout Germany's airports, border crossings, and major railroad stations. Their hours are typically 6am - 10 pm.
How much should I tip while traveling in Germany?
Most hotel and restaurant establishments will apply a either a 10% or 12% service charge to your bill, but will gladly accept an additional portion when superior service is provided. Also be sure and tip bartenders, taxi drivers, and servers (when a service charge is not added) about 10% of the total fare. Hotel porters and doormen generally expect around €1 per bag, whereas maids make between €1 and €2 per day. Tipping coatroom and gas station attendants (when they do more than fill the tank) is left to the customer's discretion. Generally, €.50 - €1 is acceptable.
What are the typical business hours for German institutions?
Museums: Typical museum hours are from 9am to 5 pm, Tuesday through Sunday.

Pharmacies: Pharmacies observe standard business hours; however, there are various postings throughout the city that list the locations open during the evening, as well as on Sundays and holidays.

Post Offices: Most post offices are available throughout the week from 8am to 12pm and 2pm to 6pm. Some will also open from 8am to 12pm on Saturdays, while other locations, such as those within air and rail terminals, will harbor longer hours all week.

Restaurants: Most dining establishments in Germany serve their largest meal around midday; then serve a small dinner sometime after 6pm.

Shopping: German law mandates that all shopping establishments close no later than 8pm on weekdays and 4pm on Saturdays. However, some stores still choose to close between 5 and 6pm.
What is the local tax in Germany?
The value added tax in Germany is currently set at 19%.
Where is the Canadian Embassy in Germany?
Canada House
Leipziger Pl. 17
Berlin, Germany 10117
+49 30 203120
Where is the German Tourism Board in Canada?
German National Tourist Office
2601-2 Bloor St.
Toronto, ON M4W3E2 Canada
+1 416 935 1896
Have More Questions About Travel & Car Rentals in Germany?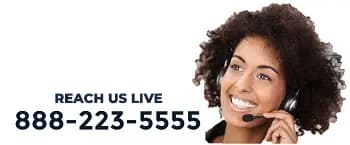 Still looking for answers to questions regarding an upcoming trip to Germany? Check out Auto Europe's helpful travel tips section for detailed information on a variety of travel topics, from car rental insurance types and additional rental accessories to trip planning guides and discount codes.