Car Rental Dusseldorf International Airport - DUS
The Dusseldorf International Airport is located roughly five miles north of downtown Dusseldorf. Last year the facility handled over 20 million passengers, making it the third busiest airport in Germany. Finding your way around the airport shouldn't be a problem, as the facility is comprised of three smaller terminals that are connected by a central spine.

For your convenience, Auto Europe is able to book German rental cars with most major rental companies that are doing business in the Dusseldorf International Airport, as well as in offices in downtown Dusseldorf. Clients are also offered special deals on chauffeur and transfer services during their time in Germany.
Dusseldorf Airport Information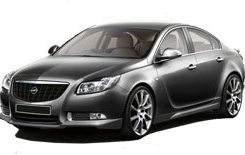 Exchanging currency is easily done at the airport's bureau de change. Banking facilities and ATMs are also conveniently located throughout the terminals and are easily accessed by passengers. Spend some time looking through the nearly 60 boutiques that are housed inside the premises. You will be able to finish up your last minute shopping and maybe even pick something up for yourself. Inside these boutiques you will find the latest fashion trends, lifestyle items, travel accessories and souvenirs. Take a seat in one of the airport's restaurants and enjoy regional and international cuisine, fast food and bakery style sweets! Stop into one of the wine bars, relax, unwind and indulge in a pre-flight cocktail.
Any questions that might arise during your time traveling through the Dusseldorf Airport should be directed towards staff members working at one of the facility's information desks. There are two main desks located in both the arrivals and departures areas. Conveniently pick-up and drop-off your rental car in Dusseldorf at the local airport.
Accommodations near Dusseldorf Airport
In order to make planning your trip as easy as possible, Auto Europe is able to book hotel rooms in Dusseldorf and surrounding cities at discounted rates. There are several hotels near the Dusseldorf International Airport including: Hotel Lohausen, Hotel Barbarossa, Avidon Design Hotel, Messehotel Medici and the Hilton Dusseldorf. Call us toll-free at 1-888-223-5555 for more information about booking a hotel in Germany.
Contact Information for DUS
Telephone: +49 (0)211 4210
Location: The Dusseldorf International Airport is located roughly five miles north of downtown Dusseldorf.
Dusseldorf Airport Map