In the travel world, Munich is largely regarded as the Mecca of malt, the Babylon of brew, the haven of hops, the Shangri-la of Shangri-lager. I could go on, but you get the idea. Indeed, the town is well-celebrated for its historic beer culture and hearty foods. Oktoberfest is an important 'must-do' on the travel checklist of any Bavarian beer fan, but the fun doesn't have to begin and end with this one important autumnal festival, or the one hearty, heady beverage. Munich is a stunning city with a wealth of unique opportunities through the rest of the year for travelers of all ages and interests. For springtime and summer travels, it's just as nice!
---
Diving in for Fun in the Sun
Munich
is an incredible summertime destination, blessed by pleasantly warm temperatures and idyllic outdoor activities. For instance, did you know that this landlocked city is a top destination for urban surfing? You may be wondering how that's even possible. They surf the river, of course! The stationary break of the chilly River Eisbach can see up to 100 enthusiastic surfers daily through the warmer months. If your adventurous heart yearns to ride this icy surge, I recommend wearing a wet suit, as the powerful river rarely rises above 15 C. Even better, this aquatic feature is set right in the city's bucolic English Garden. The summer months see many fields and flowerbeds bursting with blossoms and greenery. Pack a hearty picnic and explore the seemingly endless network of trails after your surf session. You're bound to be hungry, and a nutritious lunch in this expansive garden is sure to nourish your body and soul.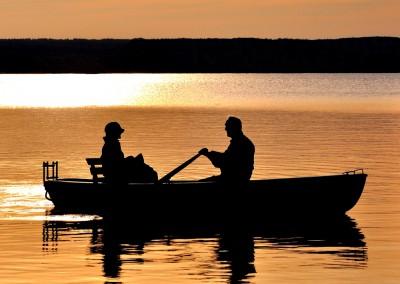 If you're looking for watery adventures that are a bit more peaceful, hop into your rental car and drive to one of numerous lakes within an hour drive of Munich for swimming, kayaking, sailing or romantic boat tours. The Starnberger See is a large lake speckled with cute little villages throughout, with the main town, Starnberg maintaining its status as a discreet resort paradise with succulent eateries and gorgeous hotels. Another pastoral lakeside paradise is the Ammersee, a popular sailing lake blessed on its shores with Herrsching, a storybook small town is a vacation favorite among Munich locals for its abundant charm and an encyclopedic biergarten. With a
rental car in Germany
, you're never very far from incredible sites, like the majestic Neuschwanstein Castle and towering alpine mountains. You could even venture into
Austria
within an easy day trip!
---
Superb City Standbys
If you don't plan to spend your entire vacation splashing in freshwater lakes, and sun tanning on park blankets, I would actually understand. There is so much to do in Munich, and you wouldn't want to miss out on the rich urban offerings. You're sure to get your fill of art, history and culture! Check out the neo-classic architecture and museum offerings in the area surrounding the Königsplatz. If you're looking to drive your own rolling masterpiece, consider a
luxury car rental
.
To indulge your senses in ornate art and architecture, as well as stunning city views, I recommend a climb up the towers of St. Peter's Church. This medieval church is believed to be the oldest building in Munich and the central starting point of the whole city. From there, it's a blast to explore the Marienplatz, a well-loved plaza right in the heart of the old city center. It once held medieval tournaments where knights would joust. Now, in a gentler time, it's still a favored gathering space. During the winter, it's a charming Christmas market filled with hot chestnuts and handmade goodies, but in the summer, it's a street performance paradise with every type represented, from mimes to blues musicians and fire dancers. For an extra dose of kitsch, check out the Rathaus-Glockenspiel built into the Town Hall. It's an automated clockwork stage wherein 32 century-old mechanical figurines reenact legendary moments in Munich's history. Bring an appetite with you, as there are numerous little snack carts and delectable eateries in the vicinity to tempt your taste buds.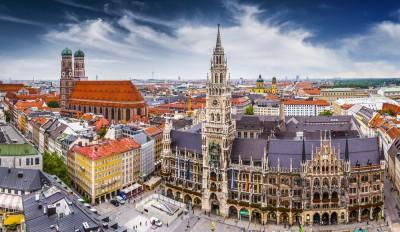 As versatile as Munich is, you can make it more so with rental car from Auto Europe. Our extensive
German rental car fleet
provides you with options, so you can travel in just the right style. Free from the hassle of tour schedules, you can delve into the charms of Bavaria at your own pace. Auto Europe guarantees the best car rental rates on the market, and boasts more than six decades of experience in providing award-winning travel services. Call us today at 1-888-223-5555 to speak with our friendly reservation staff at your convenience; we are available 24/7. You can also check out the great deals on our website and book your rental car in just three easy steps.