Short Term Car Leasing Locations in Europe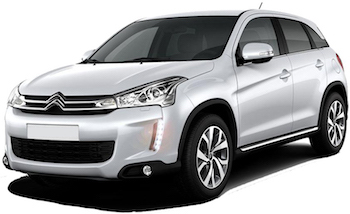 Auto Europe's Car-2-Europe program gives temporary leasing alternatives for travelers in Europe to deliver an affordable option for our users hoping to reserve a rental from 21-175 days in Europe. Auto Europe can supply great new Citroen and DS automobile options to visitors with amazing benefits not offered for traditional auto rentals in Europe. Would you prefer to know the particular auto you'll be leasing? All Citroen and DS short-term leases guarantee the exact auto you choose and arrange.
Auto Europe is more than only an auto rental company. Our relationship with Citroen and DS Automobiles gives you a luxury-like experience without having the steep charges that can come with most high-end rentals. For you to qualify for our leasing product, tourists must reside beyond the borders of Europe.
Complete Vehicle Insurance Coverage, including 3rd Party Liability and Theft
Simply no Limit on Miles
Total Factory Warranty
Free of charge Additional Drivers for Family Members
Roadside Help Night or Day
No Young Driver Expenses for Vehicle Operators under 25
Find the Ideal Pick-up Location for your Citroen or DS Car Lease in Europe
Auto Europe works with Citroen and DS car leasing providers at 27 locations across eight European countries. Use the map below to learn more about each pick-up location to find a pick-up location that fits your itinerary. Most leasing pick-up locations are conveniently located at Europe's most popular airports.
Find the Ideal Pick-up Location for your Citroen or DS Car Lease in Europe
Auto Europe has partnered with Citroen and DS Automobiles to offer our customers short-term leasing options for their extended stay in Europe. Lease a Citroen or DS vehicle through Auto Europe and enjoy several benefits over traditional car rentals, including free travel across 40 European countries. Travelers planning to be in Europe and need transportation for longer than 21 days will be excited to learn about our lease program with Citroen or DS. Lease a new Citroen or DS with Auto Europe and travel in style with an excellent option for your time in Europe.