Car Leasing Options at Paris CDG Airport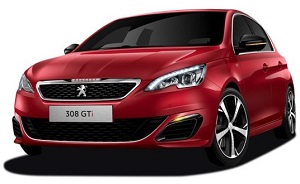 Auto Europe delivers short-term leasing alternatives for individuals to France to deliver an inexpensive option for our clients looking to book a rental between 21-175 days in Europe. Auto Europe works with Citroën and DS Automobiles to offer up an outstanding fleet of brand new cars with features not available for rental cars in France. On top of that, Auto Europe is prepared to ensure the exact make and model so our clients know exactly what to look for when they land to pick up their short-term lease.
Comprehensive Insurance Package with Liability and Theft Protection
No Mile Boundaries
Complete Manufacturer Warranty

Easily Share Driving Time with a Family Member for Free
Roadside Aid Night or Day
Simply No Young Driver Charges for Drivers under Twenty-five
Auto Europe's vacation services extend way beyond typical vehicle rentals in Paris. Our relationship with Citroën and DS give you a luxury-like experience minus the steep expenses that can come with most luxury rentals. Individuals of the EU are not allowed to lease a Citroën or DS through Auto Europe. Learn more about the great things about a short term lease in Paris with Auto Europe.
Paris Vehicle Leasing Fleet
We have got more than twenty different Citroën and DS automobiles to choose between at Paris CDG Airport. Lease an automobile through Auto Europe and drive your automobile lease all over the EU in as many as 40 countries. If you've been intending to rent a car in Paris for an extended time period, the price of leasing a new vehicle from Citroën or DS can be less expensive than renting a car at the airport in Paris.
Car-2-Europe with Citroën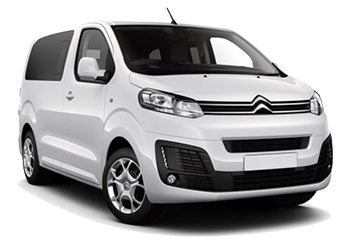 Citroën motor vehicles have a nice reputation of combining luxury and dependability. A Citroën lease offers tourists a reasonable option on a brand new vehicle for their time in France. Locate the best model for your trip with Auto Europe.
Models Available to Lease in Paris:
Citroën C3, Citroën C3 Aircross, Citroën C4 Cactus Cool, Citroën C5 Aircross, Citroën C4 Space Tourer, Citroën Grand C4 Space Tourer, Citroën Berlingo, Citroën Space Tourer (pictured left)
Learn more about your options with our
Citroën Leasing Fleet Guide
.
Car-2-Europe with DS Automobiles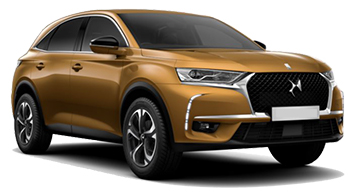 DS Automobiles offers up a smaller range of vehicles for Canadian travelers but these vehicles are all from their latest vehicle range. Find a great rate for your temporary transit in Paris today!
Models Available to Lease in Europe:
DS3 Crossback, DS7 Crossback, DS7 Crossback Hybrid
Learn more about your temporary transit options with
temporary transit options with DS Automobiles
.
---
Widely Asked Questions Regarding Leasing a Car at Paris CDG Airport
Why Should I Lease an automobile in Paris?
There are a lot of reasons to lease a vehicle in Paris, limitless miles, night and day roadside support, freely cross European Union borders, on top of the benefit of driving off the lot with a brand-new vehicle.
Are there Regulations on the Amount of time of a Short Term Lease?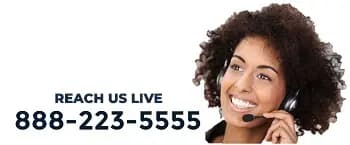 The leasing duration will have to extend between 21-175 days inside the European Union.
Am I Able To obtain a GPS with my Car Lease in Paris?
Indeed! All short-term leases have a GPS to enable you to navigate the inner workings of Paris and Europe.
Am I Allowed To Cross over International Borders in my Leased Motor vehicle?
Drivers are able to cross European Union borders in their Citroën or DS car lease for 40 of the 50 EU nations. Talk with your customer care rep if you are considering to drive into other European countries.
Can a Family Member Drive the Vehicle?
Standard auto rental companies charge extra for an additional driver. With a vehicle lease at CDG Airport, family members may easily share driving duties.
---
Short Term Lease Delivery and Return Instructions in Paris
Auto Europe works with the top short term leasing companies in Europe. Our partnership with Citroën and DS Automobiles help us guarantee the best rates on short term leases in Paris and Europe. See our directions below to the Citroën and DS locations nearest the Paris CDG Airport. Please note you can only pick up or drop off your vehicle upon presentation of flight details or with an appointment confirmed 4 working days in advance.
Directions to Citroën Lease Location at Paris CDG Airport
By Bus from Paris, porte Maillot:
Take the Air France bus.
By Bus from Paris, place de l'Opéra:
Take the Roissybus.
By Train:
From Châtelet-les-Halles, take RER Line B to the Aéroport CDG 1 Station. Then, take the airport shuttle.
By Car: From Paris Porte de la Chapelle, take the A1 highway towards Lille, Charles de Gaulle. Take the Charles de Gaulle, Senlis Exit (green sign). Follow the signs to Charles de Gaulle. Follow the signs to Terminal Roissypole. Follow the signs to Terminal 3 Parking Px. Take the exit on the left and follow the signs to Terminal 3 Parking Px. Go through the first tunnel (fairly short) and move into the right-hand lane. Be careful of vehicles moving in from the right. After exiting the tunnel, stay in the right-hand lane and take the first exit, following signs to Parking Px. DO NOT take the new tunnel. At the top of the sliproad, go straight on through the two roundabouts. After the first two roundabouts, go round the third roundabout and take the exit in front, following the sign for TT CAR. At the next roundabout, turn right (Second Exit) and follow the signs for TT CAR/TAXIS. After the last roundabout, you need to take the middle lane on the left of the central barrier (Important: the road is Two-Way). Most importantly, DO NOT drive in the right-hand lane which is exclusively for taxis. Markings on the road for TT CAR will guide you. Follow the concrete wall, staying in the lane marked TT CAR and turn left at the car leasing sign. Enter through the gate on the right, and you've arrived. Reception parking is on the right under the verandas.