Madrid Airport Car Leasing Options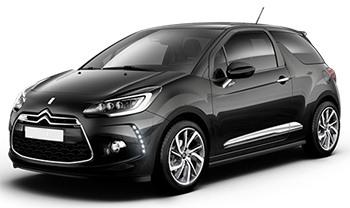 If you happen to be touring Spain and searching to reserve a motor vehicle for between 21 and 175 days, we have got an affordable option for you. Auto Europe is able to offer up new Citroën and DS car options to tourists with amazing benefits not available for traditional auto rentals in Spain. In addition, Auto Europe is allowed to guarantee the exact make and model so our consumers know what to prepare for when they show up to pick-up their short term lease.
Total Insurance Program with Liability and Auto Theft
No Mileage Limits
Total Factory Warranty Added

Let your Relatives Drive the Car at No Charge
24-Hour Roadside Aid for the Entirety of your Vacation
No Young Driver Expenses for Individuals under Twenty five
Auto Europe is far more than only a car rental company in Madrid. We've been working with short-term lease suppliers for several years to put our users in new vehicles for the extent of their trip to Europe. For you to be eligible for Auto Europe's lease product, visitors must reside beyond the borders of Europe. Understand why you ought to lease a car in Madrid with Auto Europe beneath.
Automobile Leasing Choices for Tourists at Barajas Airport in Madrid
View a wide selection of vehicle options at Madrid Airport by Citroën and DS Automobiles. Auto Europe is allowed to make sure our automobile leases will always be new automobiles having a full factory warranty. If you are planning to rent a motor vehicle in Madrid for an extended period of time, the price of leasing a brand new car from Citroën or DS can be cheaper than renting a car from the airport in Madrid.
Car-2-Europe with Citroën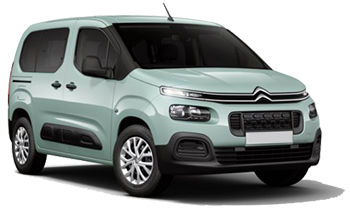 Discover Citroën's new range from city cars to family cars and superminis to MPVs - each are technologically advanced, exceptionally comfy and manufactured to fit your everyday needs.
Models Available to Lease in Madrid:
Citroën C3, Citroën C3 Aircross, Citroën C4 Cactus Cool, Citroën C5 Aircross, Citroën C4 Space Tourer, Citroën Grand C4 Space Tourer, Citroën Berlingo, Citroën Space Tourer
Learn more about your options with our
Citroën Leasing Fleet Guide
.
Car-2-Europe with DS Automobiles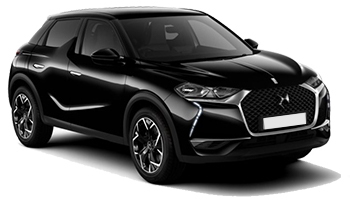 DS Automobiles offers a smaller range of vehicles for Canadian travelers but these vehicles are all from their newest range. Find a great rate for your temporary transit in Europe today!
Models Available to Lease in Europe:
DS3 Crossback, DS7 Crossback, DS7 Crossback Hybrid
Learn more about your temporary transit options with
temporary transit options with DS Automobiles
.
---
Frequently Asked Questions on Car Leases in Madrid
Why should I lease an automobile in Madrid?
Top reasons to lease an auto in Madrid include entire automobile insurance protection, manufacturer warranty, cost-free extra drivers and no young driver fee to name just a few.
How long may I lease a motor vehicle in Madrid?
You've got to be visiting Madrid or another EU country for 21 to 175 days within a consecutive year.
Am I able to acquire a GPS with my short term car lease in Madrid?
Within Auto Europe's leasing program, all automobiles include a GPS device at no additional cost.
Can I cross international borders in my leased auto?
Individuals have the ability to cross European Union borders in their Citroën or DS car lease for 40 of the 50 EU countries. Check with your customer service rep if you are preparing to drive into other European countries.
Does it cost even more to add an extra vehicle driver?
Standard auto rental companies will charge extra to get another driver. With an automobile lease at Airport, relatives will be able to share driving duties.
---
Short Term Lease Delivery and Return Instructions in Madrid
Auto Europe works with the top short term leasing companies in Europe. Our partnership with Citroën and DS Automobiles help us guarantee the best rates on short term leases in Madrid and Europe. See our directions below to the Citroën or DS locations nearest the Madrid Airport. Please note you can only pick up or drop off your vehicle upon presentation of flight details or with an appointment confirmed 4 working days in advance.
Directions to the Car Lease Pick-up Location at the Madrid Airport
Be aware: this parking lot is underground.

By Car from Madrid towards Zaragoza: On Highway A2, take Exit 11, and then keep right until the end of the service road. Follow the service road for approximately 2km/1.3mi and then follow "Parque Empresarial." Keep driving right until you find "Urbanizacion." Lola Flores Street is on the right side, between the Crowne Hôtel and the Holiday Inn Hôtel.

By Car from Zaragoza towards Madrid: On Highway A2, take Exit 15. When you get to the first roundabout, exit towards San Fernando-Coslada. At the second roundabout, turn right onto Lola Flores Street.