Toulouse Airport Extended Visit Car Leases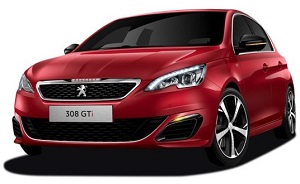 If you are traveling to France and searching to book a car for between 21 and 175 days, we've got an affordable alternative for you. Unlike conventional rental cars in France, Citroën and DS cars are completely new with up-to-date features for all of their vehicle options. Wish to know the actual auto you're going to be driving? All Citroën and DS short-term leases ensure the particular auto you ultimately choose and arrange.
Full Car Insurance Policy including Third Party Liability and Theft
No Mileage Restrictions
Comprehensive Manufacturer Warranty Added

Share Driving Time with a Member Of The Family for Free
24-Hour Roadside Support for the Extent of your Visit
Available for Vehicle Operators 18 and older without Charge
At Auto Europe, we provide our clients a number of transportation alternatives, we exceed typical Toulouse rental cars. Our partnership with Citroën and DS Automobiles give a luxury-like experience minus the steep expenses that come with most high-end rentals. Auto Europe's temporary leasing program is available to all non-EU citizens. Discover why you ought to lease a vehicle in Toulouse with Auto Europe beneath.
Short Term Leasing Car Choices in Toulouse
Browse a wide array of auto options at Toulouse Airport from Citroën and DS. Auto Europe is able to make sure our vehicle leases are always new automobiles having a complete factory warranty. If you were planning to rent a car in Toulouse for an extended length of time, the price of leasing a brand new car from DS Automobiles or Citroën can be less expensive than renting a vehicle at the airport in Toulouse.
Car-2-Europe with a Citroën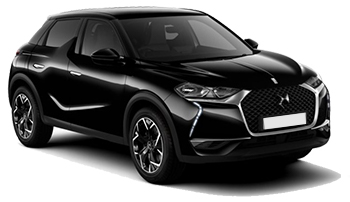 Citroën motor vehicles have a reputation of merging luxury and durability. A Citroën lease offers visitors a budget friendly alternative on a great new automobile for their time in France. Get the best model for your trip with Auto Europe.
Models Available to Lease in Toulouse:
Citroën C3, Citroën C3 Aircross, Citroën C4 Cactus Cool, Citroën C5 Aircross, Citroën C4 Space Tourer, Citroën Grand C4 Space Tourer, Citroën Berlingo, Citroën Space Tourer
Learn more about your options with our
Citroën Leasing Fleet Guide
.
Car-2-Europe with DS Automobiles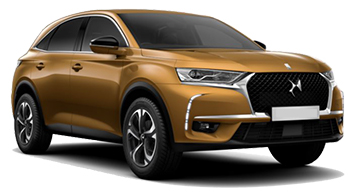 DS Automobiles offers a small range of vehicles for Canadian travelers but these vehicles are all from their latest range. Find a great rate for your temporary transit in Europe today!
Models Available to Lease in Europe:
DS3 Crossback, DS7 Crossback
(pictured)
, DS7 Crossback Hybrid
Learn more about your temporary transit options with
temporary transit options with DS Automobiles
.
---
Commonly Asked Questions on Car Leases in Toulouse
Precisely what perks accompany my lease in Toulouse?
There are a lot of reasons to lease a motor vehicle in Toulouse, limitless mileage, 24 / 7 roadside assistance, freely cross EU borders, on top of the selling point of driving off the lot with a completely new motor vehicle.
How long am I allowed to lease an automobile in Toulouse?
In order to lease a motor vehicle via Auto Europe, travelers leasing interval must be between 21 and 175 days.
Should I receive a GPS with my car lease in Toulouse?
Of course, all automobile models have a built-in GPS unit or one will likely be provided.
Am I allowed to drive my car lease into any other countries?
Travel is allowed into 40 of the 50 European countries. Please be sure to check using your qualified travel adviser to be assured you'll be able to take your auto rental to all of your anticipated destinations.
Could a member of the family drive the vehicle?
Any person related to the driver leasing the vehicle will be able to take a turn behind the wheel as long as they are above the age of eighteen with a valid license.
---
Short Term Lease Delivery and Return Instructions in Toulouse
Auto Europe works with the top short term leasing companies in Europe. Our partnership with Citroën and DS Automobiles help us guarantee the best rates on short term leases in Toulouse and Europe. See our directions below to the Citroën and DS locations nearest the Toulouse Airport. Please note you can only pick up or drop off your vehicle upon presentation of flight details or with an appointment confirmed 4 working days in advance.
Directions to Citroën and DS Lease Locations at Toulouse Airport
By Car from Toulouse: Take Highway A621 and then Departmental Road D902 towards the Airport. Then, follow the "Parking P6" signs. The Blanc Transport Vehicles centre (BTV) is located on the left before the entrance of parking lot P6.