Car Rental Strasbourg International Airport - SXB
The Strasbourg Airport is located 15 kilometers southwest of Strasbourg in the Alsace region of Eastern France that services domestic and international flights to numerous locations. The airport is linked directly to the city via road, making it a perfect location for renting a car. Auto Europe can arrange a rental vehicle for pick up at the Strasbourg Airport or downtown Strasbourg with a car rental company of your choosing. In addition, Auto Europe offers chauffeur and transfer services for your convenience.
Information desks are located in the terminal to provide travelers with general information regarding services offered and locations of establishments within the airport facility.


Strasbourg International Airport Facilities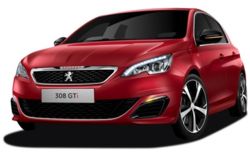 The Strasbourg Airport consists of single terminal that offers a variety of establishments to provide passengers with a number of different products and services. Restaurants, bars, and gift shops are located before and after security, and duty-free outlets can be found after security. Internet access is available throughout the terminal, and ATMs are located in both the arrivals and departures hall. The airport facility is also optimized for passengers with limited mobility whom require a transport, accessible parking, or a wheelchair. The airport offers a play area for kids on the first floor of the terminal and baby changing stations are readily available for use.

Hotels at Strasbourg Airport
There are numerous onsite hotels dedicated to providing revitalizing accommodations for weary travelers. In addition to car rentals, Auto Europe can arrange a discount hotel for you nearby to Strasbourg Airport or in the downtown area, making us your one stop shop for all your vacation needs

Strasbourg Airport Contact Information
General Information: +33 3 8864 6767

Terminal Map