Rental Car at Keflavik International Airport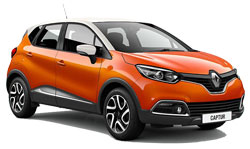 Your rental car at Keflavik International Airport is easy to make, and it eliminates the need for public transportation, which can cause you to miss out on the fun that is offered in the city. Auto Europe provides low cost car rental to accommodate your needs. Keflavik International Airport is the largest airport in
Iceland
, and also the main hub. The airport was built by the military during World War II. Not only does the airport serve Europe, they also provide 10 flights to U.S. destinations as well. The airport has several amenities for travelers to use while at the facility, including ATMs, cafes, restaurants, and shops with duty free items such as makeup, tobacco products and even alcohol.

Picking Up a Car Rental at Keflavik International Airport
Auto Europe makes getting a car rental in Keflavik simple and affordable. Even individuals on a tight budget will find that a rental car is affordable, even when it is a long term car rental needed. Thanks to the array of attractions found in Keflavik, you want to have a car available so you do not miss a thing. The Viking World Museum is one attraction that you will want to schedule on your itinerary. This museum is a Viking museum with a plethora of displays that entail the exciting Viking history. Duushus Museum is another great museum that you will want to add to the itinerary. This museum is dedicated to fishing boats, and there is a nice collection of them on display inside. The Iceland Museum of Rock N' Roll is also a fun attraction to visit. In the land of music you will explore many artifacts and exhibits, all of which are dedicated to rock n' roll music and its phenomenal history of music. If you want to dine at a great restaurant, there are many that you can choose from. For a delicious pizza, make a visit to Fernando's Pizza. If you want delicious seafood, head over to Kaffi Duss, and also visit Soulfood Hakuna Matata for delicious African dishes.

Hotels Near Keflavik International Airport
Auto Europe provides low cost rental car at Keflavik International Airport, but they also offer hotel booking and airport transfer services. There are many hotels to take your pick from. Hotel Berg is one such hotel. This hotel is affordably priced, with amenities that include free Wi-Fi, free breakfast, comfortable rooms, and more. Hotel Keflavik is a luxury hotel that offers plenty for the visitor, including a bar and lounge, restaurant, fitness center, free Wi-Fi, free breakfast, a business center, and more. These are just two of the great hotels to pick from.

Keflavik International Airport Contact Information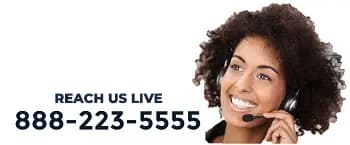 To speak to someone at Keflavik International Airport, call +354 425 6000. You can contact Auto Europe at 1-888-223-5555 to arrange your rental car at Keflavik International Airport, or you can book online in three, simple steps. Keflavik is located is located 7 miles from Vogar, but is more than 800 miles from Glasgow.