Car Rental Auckland Airport - AKL
The Auckland Airport is New Zealand's largest and busiest airport that services domestic and international flights to over 14 million people annually. Located approximately 20 kilometers south of
downtown Auckland
near the suburbs of Mangere, the Auckland Airport is a gateway to
New Zealand by rental car
. Auto Europe reserves rental cars commencing from the Auckland Airport with most rental car companies to give clients a wider selection of vehicles at varying rates. Tour the coastal city of Auckland by car for an incredible holiday, or request a transfer or chauffeur service to whisk you off to your vacation destination.
Navigate the Auckland Airport easily by asking a friendly airport attendant for the location of businesses and services readily available within the terminals. You will find information desks on the ground level of both terminals for your convenience.
Airport Information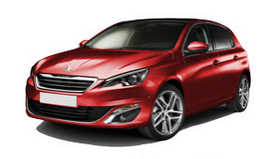 The Auckland Airport is separated into two terminals: the International Terminal and the Domestic Terminal. You will have a wide selection of food establishments, shops, and access to basic amenities whether you are have just arrived or waiting for your departing flights. The International Terminal consists of two levels that are tailored to suit passengers' needs. The Ground Floor is the main entry point for the facility that is directly across from the parking area. As you enter, there are a number of small shops, ATMs, currency exchange kiosk, restrooms, telephones, and a post office before security.

The First Floor of Terminal 1 after security is packed with sit-down restaurants, bars, larger shops, ATMs, currency exchange kiosk, and a post office. Passengers can stock up on books, music, art, small electronics, clothing, jewelry, and wine at one of the shops after security. Restrooms that are handicapped accessible and outfitted with baby-changing station are located on both levels, and the entire facility is accessible for passengers with limited mobility to ensure a smooth airport experience. A premium lounge for international departures offers Wi-Fi, showers, buffet-style dinners, and other comforts to hold you over until your flight.

Auckland Airport Hotels
The Auckland Airport features onsite accommodations at the Novotel Hotel and Ibis Budget Hotel within walking distance of the facility. For travelers in need of immediate rest, both hotels exude a relaxing atmosphere and a number of luxurious services to make you feel new again. Auto Europe now offers discount hotels at numerous hotels at the airport and downtown Auckland, including the Bella Vista Express Hotel, Airport Garden Inn, and the Gateway Hotel. Find the perfect hotel at a suitable price so that you can rest easy during your holiday. Learn more by calling us toll-free at 1-888-223-5555.

Contact Information for AKL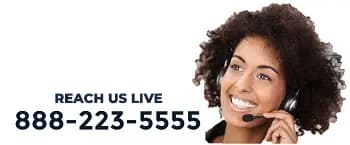 General Information: +64 9 275 0789
Location: To reach the Auckland Airport by rental car, head south on route 20 and take route 20A to the airport. This location provides easy access to Auckland and beyond when you pick up your car rental at AKL Airport.