Car Rental Avignon Caumont Airport - AVN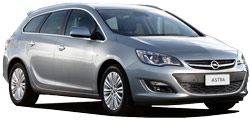 Avignon Airport is a small facility, for all that Avignon and the surrounding countryside is a flurry of tourist traffic as part of the famed Côte d'Azur region. Airlines that have operations located at the Avignon Caumont Airport are Flybe, CityJet, Chalair and Air France. Luckily, exploring Avignon by car is easy with the expert travel assistance of Auto Europe.
Confirm the vehicle category of your choice with Auto Europe's online booking engine and be sure to print a copy of your pre-paid voucher to present at the appropriate car rental supplier counter. If your vehicular tastes run to a more exclusive driving experience, choose the luxury or supercar of your choice from Auto Europe's prestige collection. Don't see the specific vehicle model you're looking for? Call our toll-free number at 1-888-223-5555!
Facilities Available Inside the Avignon Airport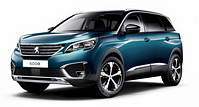 Due to its size, the Avignon Caumont Airport offers basic amenities to transitional visitors. Self-service vending machines are available, as is a single bar (Le Petit Prince), with a view of the air strip, offering a selection of adult beverages and meals. Your best bet, if facing famishment, is to stroll to one of the restaurants open to the public in one of the nearby hotels. There is a gift shop offering tchotchkes, gifts and gazettes. Car rental supplier desks are located opposite the baggage carousel in the main terminal.
Avignon Caumont Airport Hotels
Many travelers express that they feel most secure with their departure plans when they have reserved their hotel room at the Avignon Caumont Airport for the night prior. This gives you plenty of time to pack their belongings effectively, return your car rental to the supplier, and attend to any last-minute details. Auto Europe's online booking engine for hotels is another way we provide convenience and savings to you, our client. Confirm your hotel stay near the Avignon Airport, or any one of the three to five-star locations across Avignon.
Contacting the Avignon Airport
141 Allée de la Chartreuse, 84140 Avignon-Montfavet, France
+33 4 90 81 51 51