Car Rental Athens Airport - ATH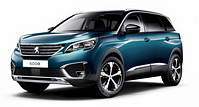 If you're considering a sightseeing trip behind the wheel of a rental car in Greece, there's a good chance your travel plans will include a flight to the capital city's Athens International Airport. This award-winning facility offers a high level of customer satisfaction to its worldly visitors with extensive travel services and accessibility.

While there are a variety of transportation services at your disposal, the most independent means of traveling in Greece isn't a taxi cab or a bus, but a self-drive car rental with Auto Europe! Rent a sleek supercar, or a less conspicuous model vehicle from the Athens Airport. Automobile rentals are also available at convenient Athens city locations. Book your next rental vehicle online with our simple, three-step booking engine.

In combination with your domestic driver's license, Greece mandates that international drivers must possess an international driver's permit (IDP). Even though some rental suppliers may allow you to drive your car away from the lot with no IDP, we highly recommend you travel with one as it is required by law. For more resources on which destinations require an IDP and how to acquire one, kindly visit our International Driver's Permit FAQ page.
Location Information for Athens Airport - Eleftherios Venizelos
Shopping opportunities at the Athens Airport are plentiful, offering an extensive array of duty-free goods and luxury wares that fulfill last-minute gifting and personal interest needs and basic, supplemental travel items. Food and beverage options include anything from your choice of caffeinated concoctions, to familiar establishments like McDonald's and the Heineken Bar. A currency exchange desk is open 24/7, and ATM's are available throughout the airport. A bank and postal service both offer regular business hours. Medical facilities are staffed and equipped to handle first aid emergencies at all times. There is no charge for the first hour of Wi-Fi use, after which you will have to agree to the terms, conditions and applicable fees to continue utilizing internet services. The departures area hosts multiple business lounges for premier travelers.
Small children that are accompanied by an adult may visit the free Play Area while waiting for their flight, providing they can provide proof-of-travel documents and are in good health. It is located in the Main Terminal Building on the second floor. There are also specially outfitted bathrooms for nursing mothers.
Any questions that arise during your time at the Athens International Airport should be directed to the knowledgeable staff at the information airport information desks for immediate answers or to facilitate further investigation in regards to the query.
Rental Car Suppliers at Athens Airport
Thanks to our special relationships with the most trusted car rental companies like Avis, Budget, and Sixt at the Athens Airport, we can offer special rates you won't find anywhere else. Whether you need an economy car or a van rental in Greece, you can take your pick of the best vehicles available and pay great low prices, too! Use our three-step booking engine at the top of the page to discover more suppliers and compare rates today!
Avis at Athens Airport


Athens International Airport

,


Athens

,

Greece

190 19




+30 21 0353 0578

Avis Hours:


Sun - Sat: 24hrs

Budget at Athens Airport


Athens International Airport

,


Athens

,

Greece

190 04




+30 21 0353 0553

Budget Hours:


Sun - Sat: 24hrs

Sixt at Athens Airport


Athens International Airport

,


Athens

,

Greece

190 04




+30 21 0353 0556

Sixt Hours:


Sun - Sat: 24hrs
---
Where to find the Rental Car Desk at Athens Airport
This airport has all the trusted car rental desk on the same building of the terminal, Avis, Budget and Sixt are located in the front area of the terminal, specifically behind the smoking lounge. There's taxis located outside of the terminal if you need that service. If you need assistance you can go to the tourist desk located inside the terminal, but if you need more help at Athens Airport you can call us for free on our number in Greece 00-800-11-574-0300
Hotel Rates near Athens International Airport
Find available hotel rates with Auto Europe near the Athens International Airport. Accommodations like the Sofitel Athens Airport offer a premier experience and close proximity to ATH for travel-weary tourists. Auto Europe provides room rates at over 35,000 hotels worldwide of 3, 4 and 5-star quality. Consult our online hotel booking engine for all your hotel needs during your road trip in Greece.
---
Rent a Car at the Athens International Airport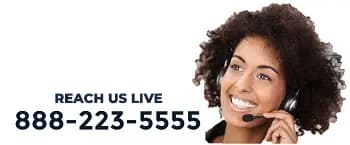 Athens International Airport




Attiki Odos




Spata Artemida

,

Attica

,

190 04


IATA Code:

ATH


IACO Code:

LGAV


Latitude:

37.936389


Longitude:

23.947222


General Information:

Athens International Airport "Eleftherios Venizelos", commonly initialized as "AIA", began operation on 28 March 2001 and is the primary international airport that serves the city of Athens and the region of Attica.