Too often when we travel we merely skate along the surface of our destinations - seeing the same old sites and taking the same tired pictures as those who came before (and the many tourists who will visit after we leave). While there's something to be said for seeing the most famous sites in the world, this year Auto Europe challenges you to step outside your comfort zone and vacation like a local. Choose an international travel destination that's more Burlington, Vermont than Miami Beach, Florida and you'll be surprised to discover how much you can learn about a culture and community when you break free of the tourist mentality. This year we invite you to leave your fanny-pack at home, skip the crowds and queues, and embrace the small-town rhythms and sense of community that define the places you visit.
Destination Spotlight: Secret Islands in Greece
The islands of Spetses, Monemvasia and Kithira can be found off the coast of Peloponnese - a peninsula at the southern end of Greece which extends into the Mediterranean Sea in the shape of a hand. This area offers visitors unparalleled beauty and an authentic glimpse of everyday life in
Greece
. Visitors are treated to the iconic ruins, small traditional villages, sandy beaches and gorgeous coastline that they've long dreamed of, while avoiding the tourist crowds found at some of the country's more popular destinations. We recommend starting your trip in
Athens
with a rental car and setting out without an itinerary, driving south along the coast to the tip of the Peloponnese where you can hop a chartered boat to take in the peninsula and explore these secret islands from the sea.
---
Getting Lost: The Best Way to Find Yourself
While we'll be focusing on just three islands in this article, it's important to note that these destinations are representative of hundreds of opportunities which await along the coast of Greece. When you hear "island lifestyle" you may first think of a beach in the Caribbean, but I ask that you open your mind to something different. When you do, the appeal of discovering something new will take hold and you'll quickly be inspired to chart your course for the mediterranean, determined to discover secret islands in Greece for yourself.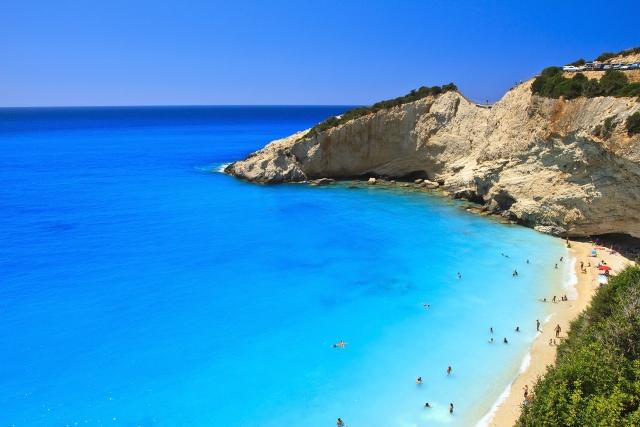 The island of Hydra, for example, is a small artist's haven where residents go about their daily life without cars. Donkeys are used to transport luggage and heavy items from the shore and Hydra's winding lanes are lined with cozy tavernas and charming boutiques selling handcrafted wares from local artisans. The Peloponnese region doesn't skimp on history and culture, either. Epidavros is home to one of Greece's most peaceful ruins and when you visit you'll be free to walk among the ancient stones which line a gorgeous amphitheater dating to the fourth century (that's the fourth century B.C.!).
---
18 Miles of Beautiful Coast on Spetses
With a hilly interior decorated with pine forest and ancient stone, the isle of Spetses off the shores of the Peloponnese is a favorite destination for city dwellers from Athens, as it is just a two-hour trip from the city by hydrofoil. There are virtually no cars on the island with the exception of a few owned by local businesses. Touring Spetses can be done by flagging down a horse-drawn carriage, or you can rent a bicycle or motorcycle. Many prefer to walk or sail to their destination. There are four taxis on the island, but these service all 4,100 year-round residents of Spetses so even if you do call a cab you'll probably get to your destination quicker if you walk.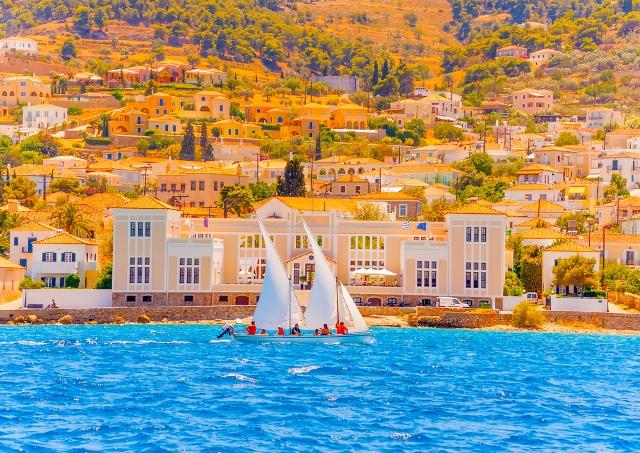 While this all may sound like rustic inconvenience, the opposite is true. A visit to Spetses is an opportunity to reconnect with a simpler time, to bond with your loved ones, and to enjoy some of the most beautiful views in the world. To offer an idea of this community's size: there is just one high school on the island, and while Spetses avoids a tourist vibe the population does swell to nearly 13,000 residents during the summer - a season which allows visitors to enjoy both the allure of traditional life (think gypsies peddling embroidered tablecloths in the local taverna) and swanky island parties which could inspire the envy of Fitzgerald's Gatsby. Dine several times in a local restaurant and you'll be greeted by name and treated like a member of the community. It's this close-knit, community atmosphere as much as Spetses' stunning beaches which makes it one of the best kept secrets in Greece.
---
Monemvasia's Secret Entrance
The name Monemvasia translates to "single entrance," and there is indeed only one way to get to this town (or even to come ashore on the craggy island off the Peloponnese on which it sits). The island itself is tiny - just over a mile long, and only 328 yards above sea level at its highest point - and travelers who are savvy enough to find their way to this secret island in Greece will be greeted by massive wood and iron doors framed by a stone archway. Once the entrance to the island's fortress, today the ancient doors remain cast open, welcoming visitors in a beautiful state of slow decay. Pass through the entry to Monemvasia and you'll be greeted by muscular local boys pushing carts of produce, water and clean laundry along the cobblestone streets. A maze of stone cottages cascades down the cliffside, framed beautifully by the rich blue waters of the Mediterranean.
The allure of a visit to Monemvasia doesn't lie in beaches, nightlife or fine dining - step onto its shores and you are transported to another time. The island split from mainland Greece in 375 A.D. when a major earthquake shook the region, and as the island was slowly pushed out to sea its buildings, culture, and traditions lived on in a makeshift time capsule - static as the rest of the world evolved. The architecture on Monemvasia hasn't changed since the Byzantine Empire and travelers today can step into another age thanks to a handful of locals who operate charming inns on this one-of-a-kind island.
---
Hidden Gem: The Secret Island of Kithira
Kithira may be in the middle of nowhere, but when you step off the boat you'll instantly recognize that you've arrived someplace special. Sprinkled with sparkling white houses, wide beaches and bright bougainvillea, Kithira is a lush green island uniquely located at the intersection of the Ionian and Cretan seas. Of the three islands mentioned here Kithira is by far the largest - offering visitors 30 miles of pristine coastline and a picturesque mountainous interior covered in wildflowers and dotted with Byzantine villages. This island might be the best kept secret in Greece because local residents (only 3,400 people reside here year-round) and summer residents treasure it and work hard to keep it that way.
Though technically Kithira is the seventh isle of the Ionian chain, it is far removed from the rest, sitting off the shore of the Peloponnese, about halfway to the island of Crete. Visitors can reach Kithira via an hour-long car ferry from Neapolis and we advise renting a car on mainland Greece and taking it with you as there are limited vehicles available on this island (especially during the summer). The isle is large enough that you'll want convenient transportation to explore.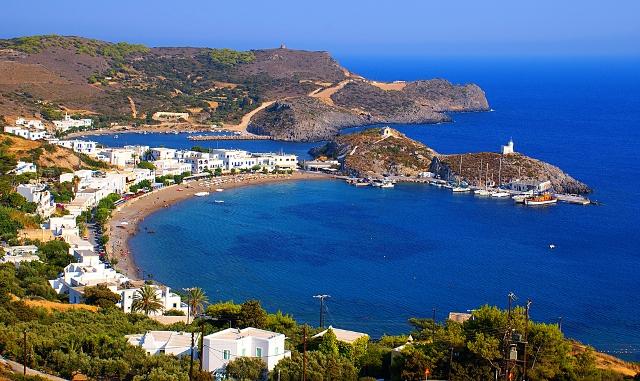 One destination you shouldn't miss during your visit is the cave of Agia Sophia. This gorgeous cave can be found at the base of a footpath just off of Kithira's Ring Road and historically this cavern was used as a church by sailors. There are paintings inside the cave from these very men, and during a guided tour you'll step among towering stalagmites and stalactites with the sounds of surf echoing through the cave. It's easy to understand how this was deemed a holy place by men of the sea.
After your stop at Agia Sophia, zip across the island to the quaint village of Mylopotamos where you'll discover the Neraides waterfall just below the town square - a bright spray of water cascading into an ankle-deep pool sheltered by beautiful shade trees - just one hidden gem on one of the many secret islands in Greece that you should make time to discover this year.
---
Discover Greece with Auto Europe
Wherever your travels take you, Auto Europe is committed to helping you duck off the beaten path and explore remote corners of the world. With over 10,000
car rental locations
, our low-rate
guarantee
and 24/7 live, toll-free support, calling Auto Europe at 1-888-223-5555 is the perfect way to start planning your next adventure. We hope you'll consider a visit to one of these Greek islands - they won't disappoint!