Gather your movement clothes and get packing! With a wide world of unique locations and cultures, dance is to be enjoyed anywhere you may travel. Whether you are blessed with a lightness of feet or tend to be more of a wallflower, indulging in the local dances of your destination allows you to delight your senses and delve into many aspects of the culture. A narrative is built into every dance, usually one of desire, though the modes and expressions of the desire are as unique to the locations and cultures themselves. While virtually every culture on Earth has some form of dance, a fact that holds deep anthropological meaning, you are sure to find the most heat in these sizzling destinations with equally spicy choreographies!
Buenos Aires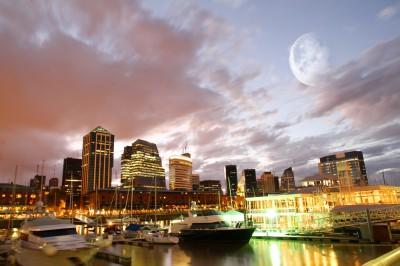 Find your way to the birthplace of tango in Buenos Aires. This steamy couple's dance evolved from a blend of dance techniques that immigrated into
Argentina
with the very people who built the beautiful city. It refined itself among men as they waited for moments of love and affection in a city with relatively few women. The better dancer got the girl, and so tango became provocative and entrancing to serve a very practical function.
Today, there are plenty of opportunities for you and your dance partner to enjoy tango in
Buenos Aires,
the city has more than 70 social tango events each week! In a studio, you can arrange private lessons, or you can view incredible examples of the dance in live performances. You will even be able to hit specialty shops and for one-of-a-kind dancewear to bring to the dance halls in your own town! And while it's possible to spend many weeks roaming from tango bar to dance club fully delving into this passionate tradition, don't forget about the incredible museums and parks dedicated to the rich history of this gorgeous city. You'll be able to explore it all, and still have energy left to bring to the dance floor when you rent a car in Buenos Aires!
Porto
The pulse of the Porto beats like a drum, keeping time for all dancers, from folk to ballroom to thumping discothèques. Through the long and historic the ebb and flow of cultural influences, Portugal has evolved a number of lively choreographies, including the percussive Portuguese Rumba, dramatic Fandango, and the lively group Malhão. In viewing each dance, you get a better sense of the elation and excitement of life in this gorgeous country. Touring
Porto with a rental car
is a breeze, allowing you to delve into the scenic and traditional Douro Valley by day and the incredible theaters and dance halls by night.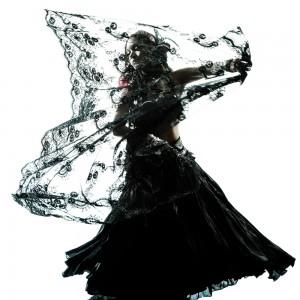 Istanbul
You are sure to find unparalleled romance and beauty in Istanbul. Examples of Turkish belly dance will prove both sensual and percussive, with incredible glitz and glamour in the costumes and showmanship. Graceful dancers pull out all the stops to create drama with veils, swords and even fire! The city hosts multiple illustrious dance venues, which allow you to easily incorporate live performances into your experience of this exotic and cosmopolitan city. Dive into decadence in this cultural epicenter with days of baths, shopping in the historic bazaars, dining on fragrant cuisine and then nights of stunning music and dance. You'll be able to get around town in speed and style with a comfortable
Istanbul rental car
.
Naples
The tarantella was the dance that brought grace to the Neapolitan courts in the 16th and 17th centuries. It is a flirtatious couples or group dance wherein the dancers increase speed through the piece. It is traditional for female dancers to wear long skirts and wind long scarves suggestively around their partners, but while the dancers perform in close proximity, they never actually touch anywhere other than hands. When there is singing, it is often a melancholy narrative of impossible love. The music is cut with a lot of snapping, clapping and castanets, and it is an impressive sight to behold, especially in small festivals and Saints days in the hillside villages surrounding
Naples
. When you are ready to get your own groove on, you will also find that this Italian city hosts a vibrant nightlife with plenty of offerings!
Athens
Head to the birthplace of Western civilization for a unique glimpse into the culture of dance. The Greek word for dance is "horos" and, for many good reasons, it found its way into even the most ancient scripts by authors such as Plato. The folk dances of Greece are jovial and group oriented, often performed in weddings and other such community festivities. While you are touring the incredible sights of
Athens
in a comfortable Auto Europe rental car, and enjoying the perfect Mediterranean beaches, you will certainly want to stop in the tavernas or theaters to see the lively displays of horos!
Seville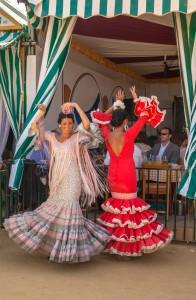 For the ultimate in dance drama, hit the tablaos and corner bars of
Seville
, Spain, the cradle of flamenco. With striking costuming, dramatic poses, and a unique genre of music, Spanish flamenco is a must-see. While you are taking in the rich history of this lovely city, drink in the intoxicating delight of tempestuous seas of ruffled skirts waving in unison to clacking castanets over a piquant glass of Spanish wine. For a holistic dance tour of Spain, be sure to try Catalan dancing in the cool, cosmopolitan city of
Barcelona
!
Auto Europe is proud to help you discover mesmerizing traditions of dance wherever you might travel. In our many convenient locations, we offer high-quality car rentals to whisk you about the usual sights, and right into the heart of the culture. We are here to help you get where you need to go, 24 hours per day, 7 days per week. Call our travel experts today at 1-800-223-5555 to arrange your travel adventure!