In a few short weeks, North America will be teeming with tiny masked witches and imps, impersonating monsters and requesting candy. Some people prefer their Halloween traditions lighthearted and fun, while others use the holiday as a cathartic opportunity to delve into their secret fears. Masks and costumes allow participants to try out other identities for an evening. This has played an important and festive role in autumn activities in North American since the mid-19th century, but long standing mask traditions in Europe are much older.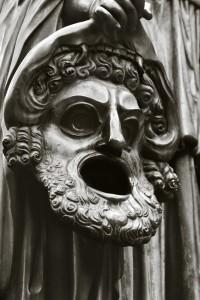 Greek Theatrical Masks
Touring
Greece in a rental car
provides a truly dramatic experience! The ancient Greeks initially used masks is religious worship of their gods, particularly the wine god, Dionysus. Over time, their masked performances of song and poetry evolved into complex storylines, and modern theater was born. Greek masks have exaggerated features so that the characters can better be seen and identified by those watching the live performance in large amphitheater. The ghoulish faces of antagonistic characters effectively evoke intense feelings of dread. This lends a particularly sensational visual effect, which should be viewed live. You can also see the gold mask of Agamemnon, the hero, when you visit
Athens
!
Death Masks of Paris
Stunning
Paris
can show you intense levels of beauty or incredible frights! The oldest known mask in the world is a simple stone mask with generic human features and an enigmatic smile which leaves few clues about its use or purpose. It pre-dates ceramic and metal, and all but the most basic stone technologies. It's about 9,000 years old, and can be viewed alongside other significant ancient artifacts at the Musée Bible et Terre Sainte in Paris. If your interest in masks leans more toward the macabre, you can take your rental car to Lorenzi Moulage d'Art, and tour the century old workshop and museum of death masks. Before the widespread use of photography, some coroners would cast the faces of the recently deceased to document their appearances— usually the famous, wealthy, or exceptionally beautiful. Make a day of scary sightseeing when you include a tour of the catacombs and Père Lachaise cemetery!
German Fasching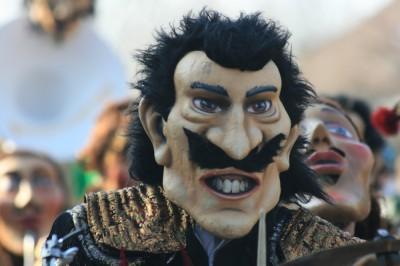 Move over, Mardi Gras! If you are looking to enjoy an entire season of masquerade balls and fool's gatherings, then head to
Cologne
, Germany and celebrate Fasching with the Teutons. With a
rental car in Germany
, you can explore the countryside by day and attend elaborate parties by night! Carnival season kicks off annually, on November 11th at 11:11, and continues until the beginning of Lent. It's a little bit subdued during the Christmas season, though there are Advent and holiday traditions aplenty, but then Fasching festivities really pick up during the week leading up to Ash Wednesday. Three costumed stars attend main events, depicting a prince, a damsel and a farmer. On festival days, everyone takes to the streets in vibrant and outlandish costumes, with masks or face paint.
Venetian Society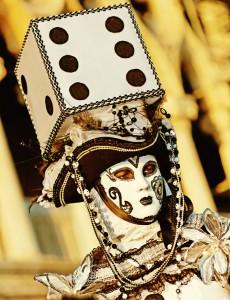 While Renaissance nobles all around Europe did enjoy occasional bouts of masked fun, none took it quite so far as the residents of
Venice
, Italy. Secure in its position as the center of the trade world, the Republic of Venice was the hub of wealth and opulence. Venetian masks are gorgeous, but they also served a highly functional purpose. The intricately decorated masks protected the identities of those wearing them as they participated in decadent activities that they might not have wanted others in their community to know about. Nobility, clergy and servants could interact as equals when shielded anonymity, and behave exactly as they chose. While these appealing disguises were once a part of everyday Venetian life, they are now most prominent during the annual celebrations of Carnival.
Scottish Samhain
Go straight to the source of our own Halloween tradition with an autumn visit to Scotland. In both Celtic and Viking culture, masks were used to represent nature spirits or gods, or frighten away both human and unearthly enemies. The Celts set the date of Samhain Festivities as the time they believed the dead walked among the living. Today, a seasonal trip to
Edinburgh
can include a masked parade of ghouls and goblins.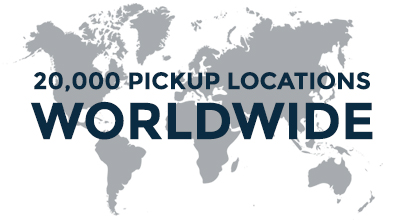 It's always enriching to delve into unique local traditions when you travel. When you pop on a mask, you can be anything you want for a day. With Auto Europe, you can be anywhere! Auto Europe's 8,000 convenient locations around the world can help you explore your interests with style. Call our travel experts today at 1-888-223-5555 to book your overseas car rental.