Car Rental Philadelphia International Airport - PHL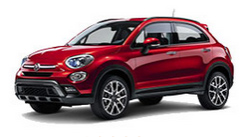 A car rental at Philadelphia Airport is your gateway to the "City of Brotherly Love." Located 7 miles southwest of central Philadelphia, this airport serves nearly 32 million passengers every year. It is one of the major airports on the east coast of the United States. This airport has 7 terminals and 200 concessions and retail vendors throughout for your convenience.

This airport also has an award-winning Airport Exhibition Program that features art from local artists in the area. Major airlines that stop here are American Airlines, Air Canada, British Airways, Delta, Jet Blue, Southwest, and Spirit. PHL Airport car rental information desks are located near baggage claim. After you rent a car at Philadelphia Airport, you are ready to explore.
PHL Airport Information
The Philadelphia International Airport is the largest airport in the Delaware Valley region of Pennsylvania. The facility functions as the primary international hub for US Airways and has service destinations in the USA, Canada, the Caribbean, Latin America, Europe and the Middle East.
New state of the art ATMs have been installed in 17 locations throughout the airport. Automated External Defibrillators are located in public areas of all terminals. There are approximately 100 units throughout that can be used to automatically diagnose potentially life threatening cardiac symptoms and may be used to treat them. Passengers traveling with service animals or pets can let their four legged companions stretch their legs at one of the airport's pet ports. These animal relief areas are conveniently located throughout and provide biodegradable pet waste bags and receptacles, faux fire hydrants and multi surface areas.
Any questions that should arise during your time traveling through the Philadelphia International Airport should be directed towards staff members working at one of the facility's information desks. Desks are located in all terminals near the security checkpoints.
What to Do in Philadelphia
Philadelphia is the largest city in Pennsylvania. It is home to many important places in American history. Most notably are the Liberty Bell Center and Independence Hall, which are right across from each other. The Liberty Bell once hung in the belfry of Independence Hall until it received the famous crack. Now it is in a secure glass gazebo. Independence Hall is where important documents like the Declaration of Independence and the U.S. Constitution were drafted and signed. When you are in the downtown area, it is easy to walk around. Another important place in Philadelphia's history is the Eastern State Penitentiary. It was in operation from 1829-1970. It played an significant part in reforming the judicial system. Now you can tour the facility and see Al Capone's jail cell. There is plenty of parking available, so you definitely want to rent a car at Philadelphia Airport. This will also make it easier for when you want to go outside of the main downtown area to explore other parts of the city.
Philly also has wonderful restaurants, nightlife, museums, and popular sports teams. At the Philadelphia Museum of Art, you can recreate the famous scene from the movie Rocky and also see some great art exhibits. Rittenhouse Square is a trendy neighborhood with restaurants, stores, and nightlife. There is also a great park to walk around and relax. When you get tired of eating Philly Cheesesteaks, head to Reading Terminal Market. There are 100 different vendors selling food and handmade goods. The Masonic Temple is a hidden gem that was built in the 19th century. There are 7 different themed rooms you can tour where the legendary organizations throughout history met. The Philadelphia Zoo is also a great place to go with your family. It is the first and oldest zoo in the United States and is the home for almost 2,000 animals. You can experience all this and more with your car rental from PHL Airport.
When to Visit Philly
Spring is the best time to visit Philadelphia, between March and May. The temperature can range from 0 C (30 F) in March to 21 C (70 F) in May. It gets very cold in the winter and very crowded in the summer. There is so much to see in Philly and when you get your Philadelphia Airport car rental through Auto Europe you will not miss anything!
Accommodations near Philadelphia International Airport
In addition to rental cars, Auto Europe is now able to book hotel rooms in Philadelphia and surrounding cities at discounted rates. There are a few choice hotels near the airport including: the Courtyard Airport, Hampton Inn Philadelphia, Fairfield Inn by Marriott, Embassy Suites Hotel Airport and Sheraton Suites Airport Hotel. Call us toll-free at 1-888-223-5555 for more information regarding booking a hotel room in Pennsylvania.
Contact Information for PHL
Telephone: (215) 937-6937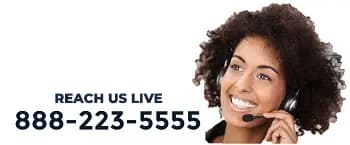 Philadelphia International Airport
8000 Essington Ave
Philadelphia, Pennsylvania 19153
IATA Code: PHL
ICAO Code: KPHL
Latitude: 39.8719
Longitude: -75.2411
General Information: The Philadelphia International Airport is the largest airport in Pennsylvania and the main airport in the Philadelphia area. Don't wait, book you rental car with Auto Europe today!