Car Rental Montpellier, France
As the capital of the Languedoc-Roussillon region, the coastal city of Montpellier offers visitors an incredible travel experience. Restaurants serve gastronomic delights in the shadow of ornate medieval architecture. With its comfortable Mediterranean climate, Montpellier invites relaxation.

While the city does offer public transportation, the majority of travelers opt to book rental cars in Montpellier, France - a decision which provides the freedom to visit historic sites and restaurants at an easy pace, free from the chaos of public transportation. Auto Europe boasts a desirable fleet of luxury car rentals, long term rental cars, and also more quintessential rental car models, with plenty of convenient pick-up and drop-off locations around the city so you'll be able to start your vacation without delay.

Explore France with a Montpellier Car Rental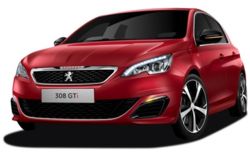 The city of Montpellier is one of the only cities in France without a heavy Roman or Greek influence. Instead, this coastal city offers architectural features from the medieval era, a time when it was one of the busiest ports in France. Today Montpellier lures travelers from around the world with its rich mercantile heritage and vibrant atmosphere. A rental car in Montpellier allows travelers to make the most of their time here, exploring the city and driving the gorgeous countryside that surrounds it.
Known for delicious wine and impressive music, Montpellier also offers travelers countless boutiques, pubs, and clubs. Visitors are sure to provide an exciting day of shopping followed by a thrilling night out on the town. If you're planning a trip to Montpellier start with a visit to our driving information page to learn everything you need to know about driving in France.
Road Trip From Montpellier to Explore More of France in a Rental Car
| | | | |
| --- | --- | --- | --- |
| Driving Route | Distance (mi) | Distance (km) | Avg. Trip Time |
| Montpellier to Avignon | 60 MIs | 96 KMs | 1h 15 mins |
| Montpellier to Bordeaux | 301 MIs | 485 KMs | 4h 35 mins |
| Montpellier to Lyon | 188 MIs | 303 KMs | 2h 57 mins |
| Montpellier to Paris | 465 MIs | 748 KMs | 7h 3 mins |
| Montpellier to Marseille | 105 MIs | 169 KMs | 1h 52 mins |
| Montpellier to Nice | 203 MIs | 326 KMs | 3h 17 mins |
Why Rent a Car in Montpellier with Auto Europe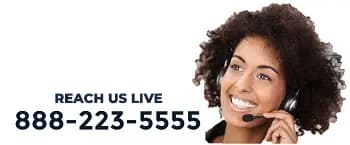 Rent a car in Montpellier and you will experience the best of what coastal France has to offer. The ideal way to spend your French vacation is by touring at your own pace in a personal vehicle and Auto Europe's price-match guarantee allows you to reserve your car with confidence.

While you can book over the phone toll-free at 1-888-223-5555 we recommend that you browse our rental car fleet and then save time by reserving your car in minutes with our secure 3 step online booking engine.